"In this series we bring you our #FavouriteThings Holiday Gift Suggestions which we personally recommend"
So glad to have Road 13 Vineyards back again this year, they always have such unique gift ideas and this year is no exception. I think you are going to love all these gift packs, just don't wait too long because many are in limited quantities. Great gifts for yourself and a deserving wine lover on your list who wants to safely #PartyLikeIts2020

GRAPE GIFTS MAKE GREAT GIFTS
This holiday season, why not make the gift-giving easy! We've got good-to-go gift sets, beautiful boxes, and personalized cards so all you have to do is click and we'll make sure it sends.  It's as easy as 1,2,3!
HEADS UP! Holiday gifts start shipping on December 2nd
WINE GIFT SETS // GOOD-TO-GO
No matter the season there is always a reason for good wine and great company. We've put together some bundles of wine perfect for gifting… or sipping. Delivery is on us and satisfaction is guaranteed. All that's left to do is choose.
RHONE FOR THE HOLIDAYS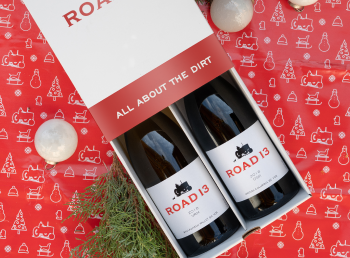 2 Bottle Set // 66.98
We love the full-bodied nature of Rhône varieties and not unlike producers in the Northern Rhône Valley, we believe these varietals grown on the Golden Mile produce best-in-class wines that taste unlike any other region in the world.
2018 VRM
2018 GSM
+ complimentary gift box
DECK THE HALLS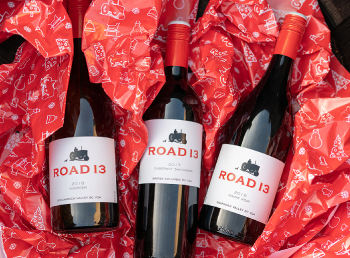 3 Bottle Set // 78.97
Being prepared can be half the battle when it comes to farming and entertaining. This bundle has a little bit of everything so you can relax and just sip into something comfortable.
2018 Viognier
2019 Gamay Noir
2017 Cabernet Sauvignon
+ complimentary gift box
T'IS THE SEASON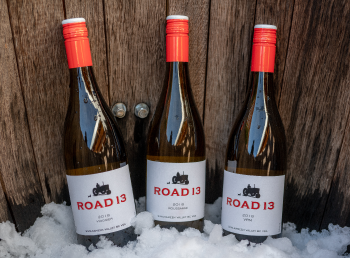 2 Bottle Set // 87.98
No matter the season, there's always a reason to have a bottle or two of bubbles on hand. Big or small, let's toast them all!
2016 Sparkling Chenin
2016 Sparkling Syrah
+ complimentary gift box
ALL IS BRIGHT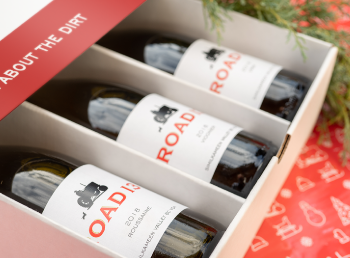 3 Bottle Set // 95.97
These beautiful white wines are all kinds of bright and just the right amount of balance. Chill them in the fridge or in the snow and pair them with spicy food and crackling fires.
2018 Viognier
2018 Roussanne
2018 VRM
+ complimentary gift box
SIP, SIP SYRAH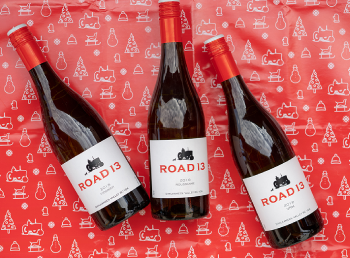 3 Bottle Set // 104.97
There is just something about Syrah from the South Okanagan. These three sensational wines pair well with large meals, small gatherings, and a whole lot of fa la la la la.
2018 Syrah
2018 Syrah Malbec
2018 GSM
+ complimentary gift box
HEADS UP! Holiday gifts start shipping on December 2nd
Looking to have your gift delivered closer to the holiday? Please indicate any special requests regarding shipping in the order notes at checkout!
COMPLIMENTARY SHIPPING ON ALL WINE ORDERS.
All images and information courtesy of the winery. I received complimentary bottles of wine to facilitate this feature.
If you would like to be featured on MyVanCity.ca please connect with your pr agency or email myvancityval@nullgmail.com for full details. Wine samples accepted for review.