"In this series we bring you our #FavouriteThings Holiday Gift Suggestions which we personally recommend"
How to celebrate responsibly and frugally with some terrifically good wine. I love good value almost as much as I love good wine – with Singletree you can have both. With smaller celebrations that might be just the two of you things are a bit different this year but you can count on Singletree to be consistently delicious. Be responsible, stay safe and #PartyLikeIts2020 with these always favourite wines.
2015 Chardonnay
Our one and only Chardonnay is ageing beautifully.
A classic medium-bodied Chardonnay with notes of peach, pear and tropical fruit, nicely balanced with crisp acidity.
This was a blend of barrel and stainless fermentation.
2018 Fraser Valley Pinot Gris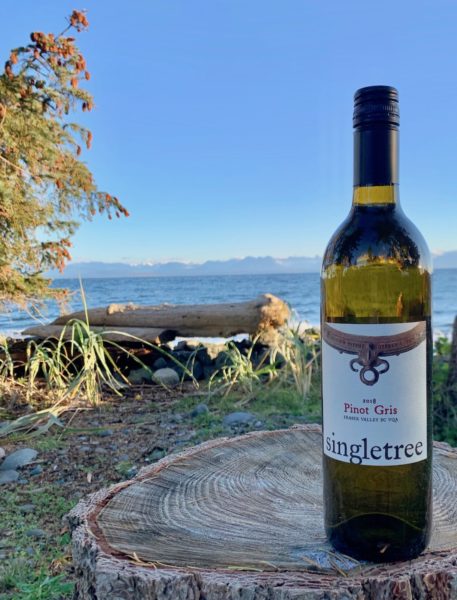 With aromas of honeysuckle and citrus, this wine is light and fruit-forward. This 100% estate grown Pinot Gris underwent fermentation and aging in stainless steel at low temperature with extended lees contact, enhancing its textural richness and perfectly expressing its site-driven Fraser Valley minerality.
2018 Victory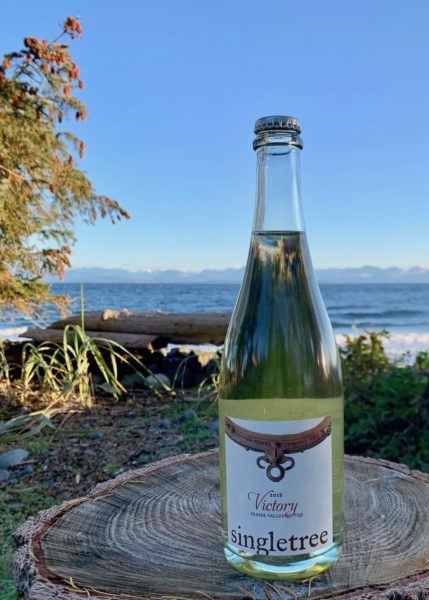 This delicate Frizzante wine, made of Siegerrebe meaning "victory grape" in German, is rich and flavourful. The varietal's bouguet of natural rose petal aromas is balance is balanced with tropical fruit  notes on the palate. A lush textural wine balanced by fine acidity.
Enjoy on any occasion.
100% Siegerrebe
Singletree Winery
Join us today at Singletree Winery, our small, family-operated vineyard located in Mt. Lehman, in British Columbia's Fraser Valley.
With extensive farming experience, our family has developed a strong work ethic, sense of responsibility, and appreciation for our agriculture, that we aim to express with Singletree wines.
The warm summers and mild winters of the Fraser Valley climate make it an ideal growing region, and Mt. Lehman's bountiful soils also create the perfect conditions for growing lush, bumper crops of fruits and vegetables. We are realizing the potential for Mt. Lehman to be a heart of agri-business in BC.
With this in mind, under the Singletree Winery banner, and with careful attention to our land, we are committed to showing the world what the Fraser Valley is capable of. It is our intention to offer you the aromatic, crisp, and juicy flavours our BC terroir brings. We are proud of our focused portfolio of wines, crafted by our second generation family member Andrew Etsell, made in Summerland under the guidance of winemaker Matt Dumayne.
You are invited to visit Singletree, taste, and take in the sights and flavours of Fraser Valley wine country. We look forward to welcoming you to taste today.
– Garnet and Debbie Etsell
Tasting notes courtesy of the winery. Images MyVanCity.ca. I received complimentary bottles of wine to facilitate this feature. All opinions are my own.
If you would like to be featured on MyVanCity.ca please connect with your pr agency or email myvancityval@nullgmail.com for full details.