Wise people know that the way to the heart is through the stomach. That's why Hart House is offering two sumptuous menus for Valentine's Day this year: one for in-person dining, as well as a convenient take-out option.
The Hart House Valentine's Take-Out Kit for Two is an easy way to impress your sweetheart with your culinary prowess. It includes pre-cooked prawn skewers and braised short ribs in red wine jus that to heat up at home, as well as roasted marble potatoes, seasonal vegetables, an antipasto platter, and chocolate strawberry tiramisu cake for dessert. It's also easy to add a bottle (or two) of table wine or bubbly to your order, saving a trip to a retail shop.
If you prefer to treat your sweetheart to dinner in the elegant surroundings of Hart House's lakeside estate, the restaurant's dining room will be serving a deluxe Valentine's Day menu on the 14th.
Amuse Bouche
Dungeness Crab Toast
Brioche, Cucumber, Crème Fraiche, Divine Caviar
Appetizers
Mediterranean Seafood Chowder
Oceanwise Seafood, Fennel, Crispy Pork Belly, Smoked Tomato Cream, Tarragon Oil
Sformato Cacio e Pepe
Parmigiano Reggiano And Cracked Pepper Flan, Basil Pesto, Parmigiano Crisp, Aged Balsamic
Warm Wild Mushroom Salad
Crispy Poached Egg, Arugula, Mt Lehman Grana Padano, White Balsamic & Truffle Vinaigrette
Mid-Course
Smoked Sablefish & Celery Root Risotto
Preserved Lemon, Dill
Palate Cleanser
Watermelon, Kiwi & Strawberry Granita
Mains
Confit Duck Leg
Braised Lentils, Pancetta, Tomato Sauce, Kale, Garlic Pangrattato, Salsa Verde
Chorizo Crusted Arctic Char
Crispy Chickpeas, Olives, Arugula, Romesco Sauce
Roasted Beet Farroto
Swiss Chard, Pistachio, Goatzarella, Aged Balsamic (Vegetarian)
Dessert Duo to Share
Basque Country Cheesecake
Huckleberry Reduction, Vanilla Bean Cream
&
Chocolate Hazelnut Feuilletine Bar
Whipped Milk Chocolate Ganache, Salted Caramel
The Valentine's Day at Home Take-Out Kit is $124 for two and is ordered and pre-paid ordered online. Pick-up times are Feb 13 and 14, 1pm-3pm.
The dine-in Valentine's Day Dinner menu is $68 per person; reservations are open by phone 604.298.4278 or online.
Hart House Restaurant at Deer Lake
6664 Deer Lake Avenue, Burnaby
Open Tuesday to Sunday – CLOSED MONDAYS
Lunch 11:30am – 3:00pm
Brunch (Saturday & Sunday) 10:00am – 2:00pm
Happy Hour 3:00 – 5:00pm
Dinner 5:00pm – 8:30pm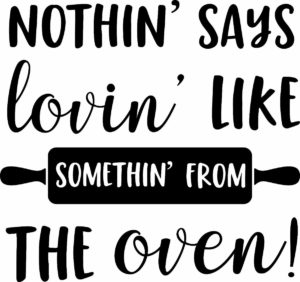 About Hart House Restaurant: The three-acre estate on which Hart House stands was first purchased by New Westminster businessman Frederick Hart in 1906. Frank Macey designed the Tudor Revival building. Paul Smolen and three original partners recognized that the house and grounds presented a unique opportunity to create a premier culinary destination. Hart House Restaurant opened its doors as a restaurant in September of 1988. In 2000 Paul Smolen took sole ownership of the business along with his wife Carol Smolen. The combination of lakeside setting, unrelenting drive for fine cuisine, and warm, welcoming service continues to enchant Hart House guests.