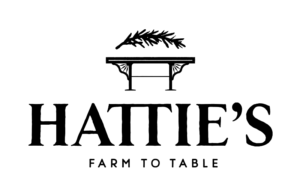 Re-Opening March 4th, 2021
It's that time of year again when the sun starts shining a little brighter and the birds are chirping a little louder. We are so excited to get back to regular service here at Hattie's Farm To Table and we are working on rolling out a new seasonal menu as we anticipate winter's end and all of the incredible local produce that comes with the change of season.
Regular hours will commence on March 4th, we are adding two additional lunch services to our past schedule on Friday and Sundays. Reservations are recommended and can be made online through our website at www.hattiesfarmtotable.ca but if you are out and about we also welcome walk ins, so please come on by and say hello, maybe even stay for a cocktail!
Patio season will be here before we know it and we are thrilled to be able to serve you al fresco. For the time being we do have two tables on our front patio that is covered and there will be warm fleece blankets to welcome you if it is chilly out. These tables are not reservable but will be on a first come first serve basis. So come early if you would prefer to sit outside and soak up those first sweet smells of Spring!
As we get back into the swing of regular service and a new menu we will not be offering the prix fix take out meal packages at this time but we will keep you posted on what will be available for those who are interested in enjoying Hattie's at home.
Check in on our website to view our new menu and hours of operation.
We look forward to welcoming you back to dine with us for either lunch or dinner in the very near future, thank you again for your continued support of local business, it means the world to our organization.
See you soon.
Families & Friends… Safely Staying Connected.
If you have ever been to Hattie's before you already know that we have a unique restaurant layout that has tables spaciously arranged amongst four elegantly adorned separate dining rooms.
What does this mean?
This means that you can stay connected through spirit lifting conversations and a sense of togetherness with those you love while remaining comfortably safe in your own household bubble. Staying connected with those you love has never been so important, yet doing so in a safe and respectful manner has made this a challenge for many. Speak to us directly about reserving in one of our dining rooms that will safely seat 8 – 12 guests amongst 3-4 tables depending on your household.
info@nullhattiesfarmtotable.ca | 250-597-0066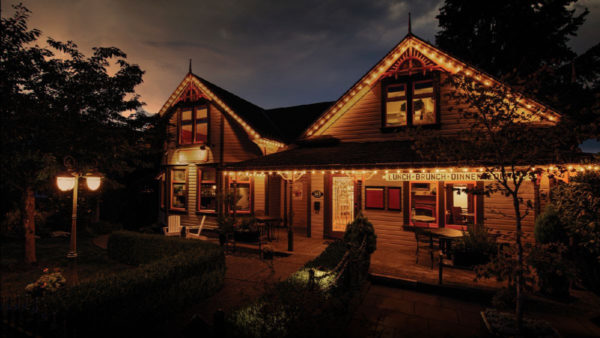 Gift Certificates… A way to pay if forward..
Hattie's Farm to Table Gift Certificates are now available and the perfect feel good gift that creates lasting beautiful memories while making a big impact on sustaining the community we live in and love.
For many of our regulars and big supporters that have purchased or have been gifted a Hudson's On First Gift Certificate, please know that we will still be honouring your Hudson's Gift Certificates until October 31st 2021 after which they will no longer be accepted.
Please be advised that as we are carefully navigating uncharted waters we are accepting gift certificates based on a limited daily redemption. We kindly ask that when making your reservation you indicate if you wish to use your gift certificate as this will be a first come first serve acceptance. Gift Certificates will not be accepted for any major holidays or special events.

Information and images courtesy of the restaurant.