E

A

S

T

E

R

2

0

2

1
Celebrate Easter Weekend 2021!
Enjoy your PYC Easter dinner at home.
~ Ready to heat and serve ~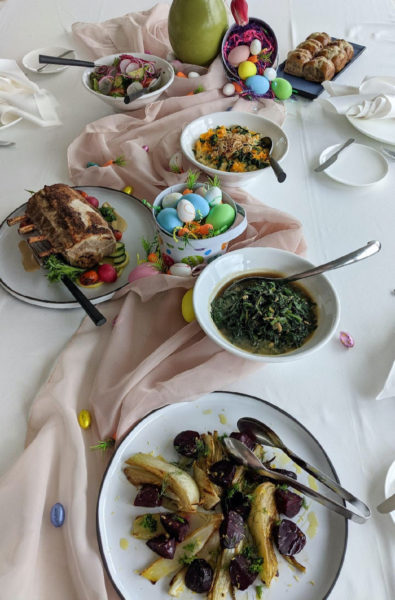 Easter 2021 Menu Includes:
Roast Rack of Pork Stuffed with Apples & Celery
apple sauce with cinnamon and Dijon mustard cream sauce
Loaded Mashed Potatoes
cheddar and grilled spring onions
Spring Salad
Sole Food Farms spring greens and a pumpkin seed pesto dressing
Collard Greens
Paprika and garlic butter
Roast Fennel and Purple Beetroot
Herbs and extra virgin olive oil
Uprising Breads Hot Cross Buns
Traditional Crème Caramel
Dulce de leche sauce
$149.00 for 4 | $76.00 for 2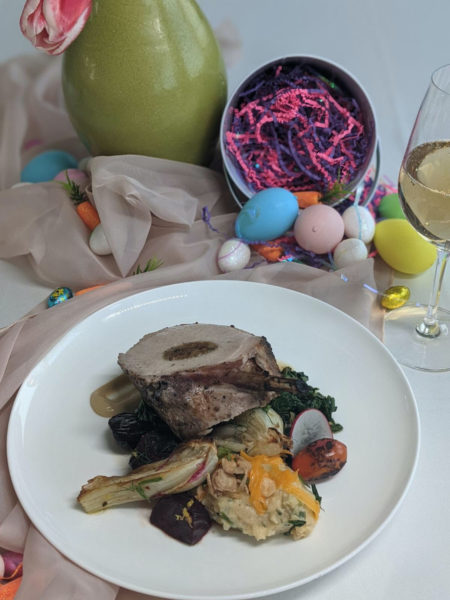 Order details
Orders accepted until Monday, March 29th
Curbside pickup available:
Friday, April 2nd and Saturday, April 3rd from 11:00 am to 3:00 pm.
Pickup location: 1370 E. Georgia Street.
Delivery available at check out:
Saturday, April 3rd by pre-arrangement; charges may apply.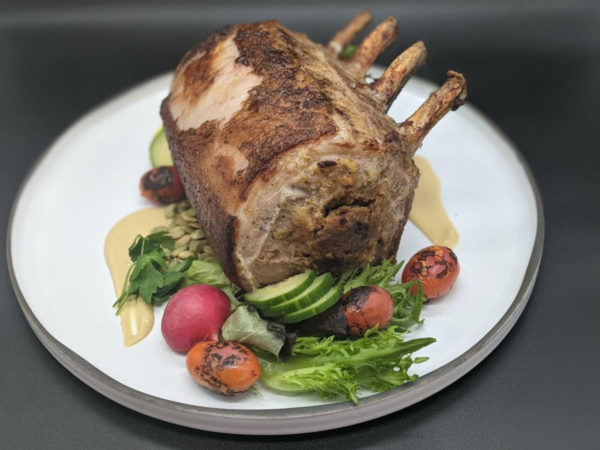 Gift cards and other prepared food items are available in our on line store.
Please follow the "order now" link to view available items.
Information and images provided by Suzanne Girrard, Pacific Yacht Charters.