When life gives you lemons, squeeze in vodka! Introducing the launch of British Columbia's newest, artisanal ready-to-drink beverage – virtue Wholesome Lemonade!
In typical west-coast fashion, virtue is filled to the brim with all natural fruit flavours, perfect for a lite beverage option! virtue Wholesome Lemonades are made with less than 9g of sugar per can, gluten-free and 5% vodka.
virtue original lemonade
The original lemonade at its best! Zesty and refreshing with the perfect sour and lightly sweet finish, this recipe will have you reaching for another!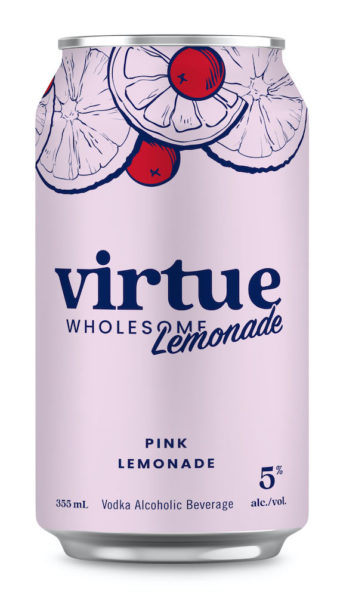 virtue pink lemonade
Discover what the Pink Lemonade trend is all about! Fresh lemons mixed with tart cranberries create an irresistible blend that tastes just like warm summer evenings outside.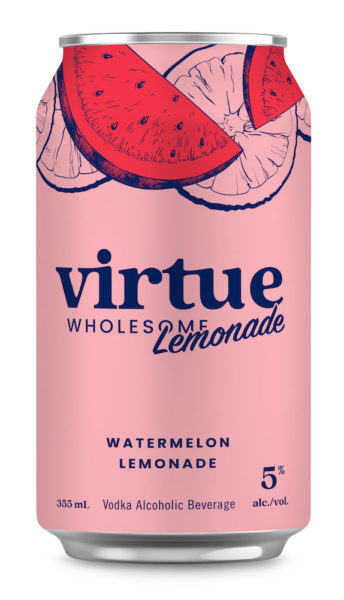 virtue watermelon lemonade
Watermelon, meet lemonade! This recipe is nicely balanced with ripe, juicy watermelon and fresh squeezed lemonade for a refreshing twist on a classic.
Non-carbonated for easy summer drinking, these lemonades are refreshing and flavourful. This month, virtue has launched 3 incredible recipes – available on their own or the ultimate summer Lemonade Stand Mixer 12-pack!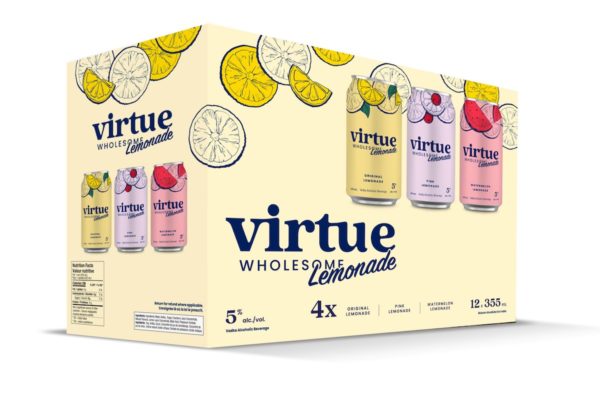 The Mixer includes 4 cans of each flavour, retailing for $24.99. It is the perfect introduction to the three delicious recipes – once you decide on your favourite, you can also buy the individual flavours in a 6x355ml pack.
As the Spring weather approaches and patio season begins, we're excited to try the new collection!
Media release and images provided by Kyla Malcolm, Talk Shop Media.