Local business provides fresh, chef curated meals inspired by Vancouver based food producers.
Grass Roots Meals – local, affordable and delicious prepared meals for Vancouverites
Grass Roots, Vancouver's prepared meal delivery service has been serving the Lower Mainland with deliciously fresh food since 2016. Specializing in creating natural and tasty meals that require no preparation to simplify consumers lives.
​
Designed to save you time in the kitchen and make your life easier, Grass Roots provides fresh and flavourful ready-to-eat meals for weekly pick-up or delivery. Using fresh, quality and natural ingredients that are locally sourced that result in delicious home cooked meals. Using the best that Vancouver has to offer, their suppliers are sometimes as close as a few feet away. Working closely with other small food producers at Coho Commissary they have developed recipes that showcase hyper local products.
​
The result is a wide range of seasonal menu items, such as Turkey Sweet Potato Pie, Zoodles and Meatballs or Thai Chicken Coconut Curry. Well-balanced meals include a rotating menu of beef, pork, chicken, and vegetarian entrees, that incorporate locally sourced ingredients such as Vankoji Foods, Sriracha Revolver and Cioffi's Meats. Grass Roots meals are nutritionally balanced, delicious and affordable. A family of four can enjoy a balanced meal for less than $25.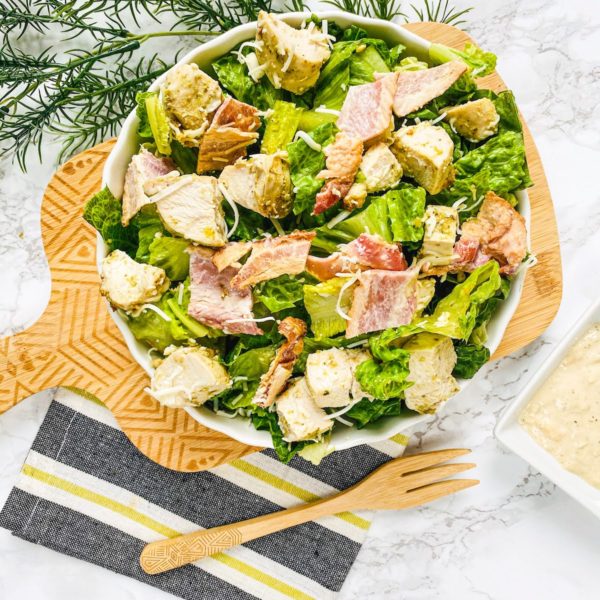 "We want to give Vancouver residents access to farm-to-table cuisine that are easy to prepare in a totally healthy, nutritious way," said Alaia Fayad, Founder, Grass Roots Meals. "When it comes to meal planning, recipes are focused on our customers who are looking for a quick dinner solution, with taste, nutrition and value at the forefront."
The nutritious, flavourful meals, crafted by Alaia and her expert team are delivered directly to Vancouver homes every week ready to heat, serve and enjoy.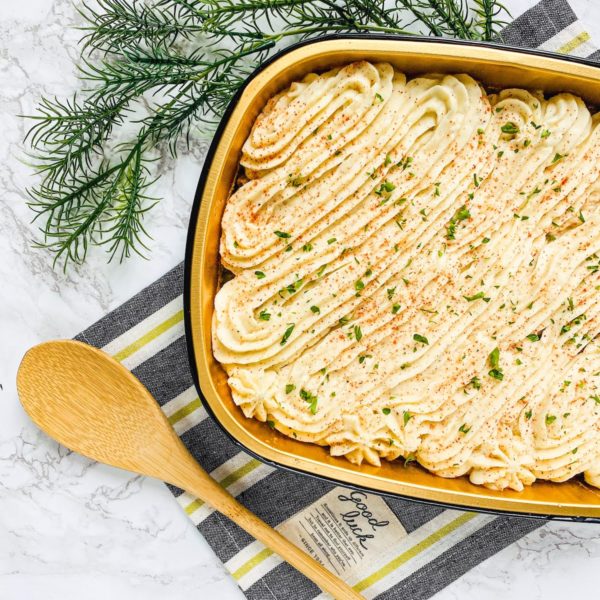 Choose from a delicious selection of fresh meals that you simply heat and serve in minutes with local pickup on Wednesday and Saturday or weekly deliveries on Sunday. Designed to save customers time in the kitchen allowing them to focus on what's important while supporting a healthy lifestyle.
Fresh, chef curated meals inspired by local Vancouver producers
Turkey Sweet Potato Pie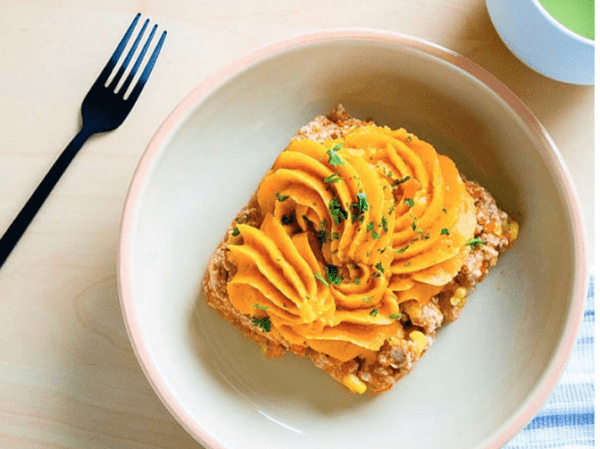 Description: Ground turkey simmered with vegetables and turkey gravy, topped with sweet potatoes mashed with coconut milk.
Portion Size: 420g.
Ingredients List: ABF turkey, sweet potato, coconut milk, carrot, celery, organic corn, onion, olive oil, vegetable oil, sugar, cornstarch, xantham gum, salt, spices
Calories: 412 Protein: 22 grams Carbohydrates: 65 grams Fats: 16 grams
Price: $9.50 / serving
Zoodles & Meatballs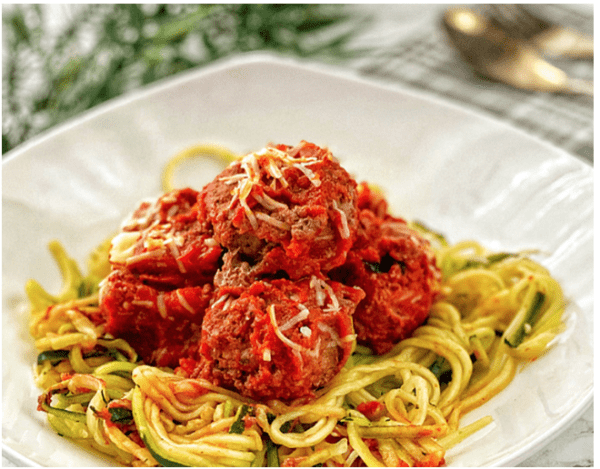 Description: Grass fed beef meatballs simmered in our house-made tomato sauce and served over zucchini noodles.
Portion Size: 375g.
Ingredients: Grass fed beef, tomato, zucchini, parmesan cheese (lactose free), Dijon mustard, carrot, celery, olive oil, onion, garlic, salt, spices
Calories: 425 Protein: 40 grams Carbohydrates: 8 grams Fats: 22 grams
Price: $9.50 / serving
Thai Chicken Coconut Curry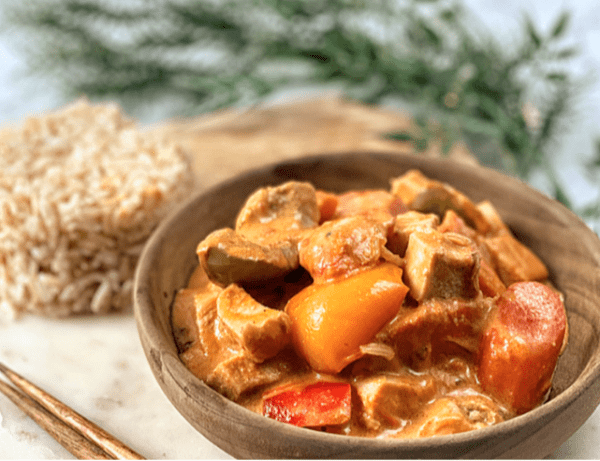 Description: Chicken, sweet potato, carrot, peppers, and onion simmered in a spicy red Thai coconut curry sauce and served with Thai jasmine rice.
Portion Size: 460g.
Ingredients: Chicken, jasmine rice, coconut milk, sweet potato, carrot, bell pepper, onion, chilli pepper, fish sauce, habanero, mango, vinegar, garlic, salt, spices
Calories: 494 Protein: 40 grams Carbohydrates: 67 grams Fats: 14 grams
Price: $9.50 / serving
Customers can learn more and place orders for their next meals here.
Media release and images provided by Micki Benedetti.