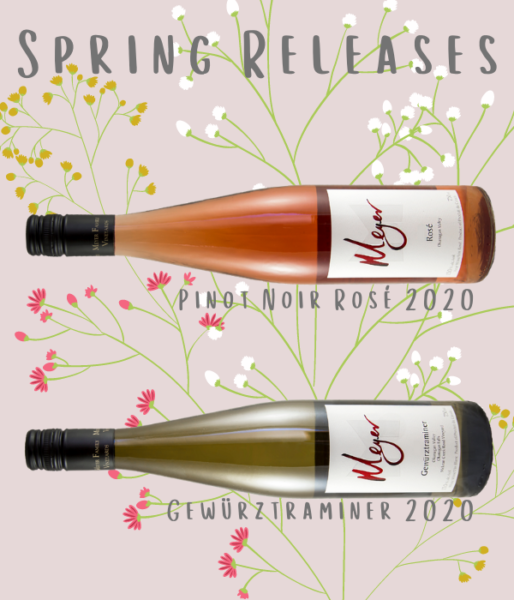 Purchase Here for Immediate Shipping or Pickup
Login Here to Add wine to June Wine Club Shipment
Play SPRINGO to Support BC Restaurants!
We have invented a game for British Columbians to play, called SPRINGO! You will find two playing cards below, one for the Lower Mainland & Vancouver Island, and one for the BC Interior.
Order take-out or dine-in at any 5 restaurants on the card (keep your receipts, no wine purchase required) to receive a $25 Meyer Family Vineyards or Mayhem voucher (no cash value), as well as entry into our draw, with a grand prize of:
– A two-night stay in Meyer's Guest Suite for up to 4 people
– An Okanagan Falls wine tour with Experience Wine Tours including a Meyer-Mayhem Food & Wine pairing experience
– A $125 gift card for Pizzeria Tratto in Penticton!
Post a photo of your meal, tag the restaurant and use the hashtag #SPRINGO for extra entries into the draw!
Contest runs until June 19, 2021
To enter, mail in, drop off, or email pictures of your receipts with your name, phone number & email address to: angela@nullmfvwines.com
Meyer Family Vineyards, 4287 McLean Creek Road, V0H 1R0. Att: Springo
*must be of legal drinking age & Be a resident of BC
**Please respect all COVID-19 Protocols
***Subject to availability. Refundable damage deposit required for Guest Suite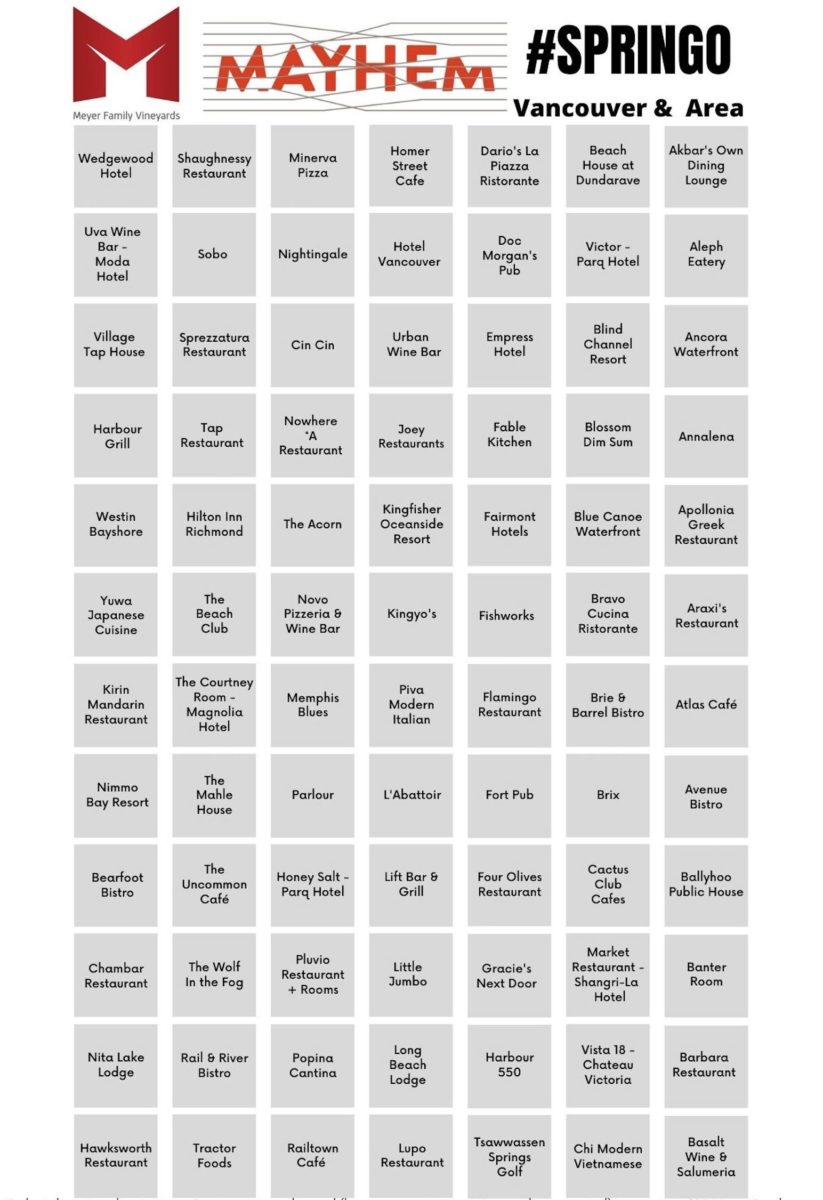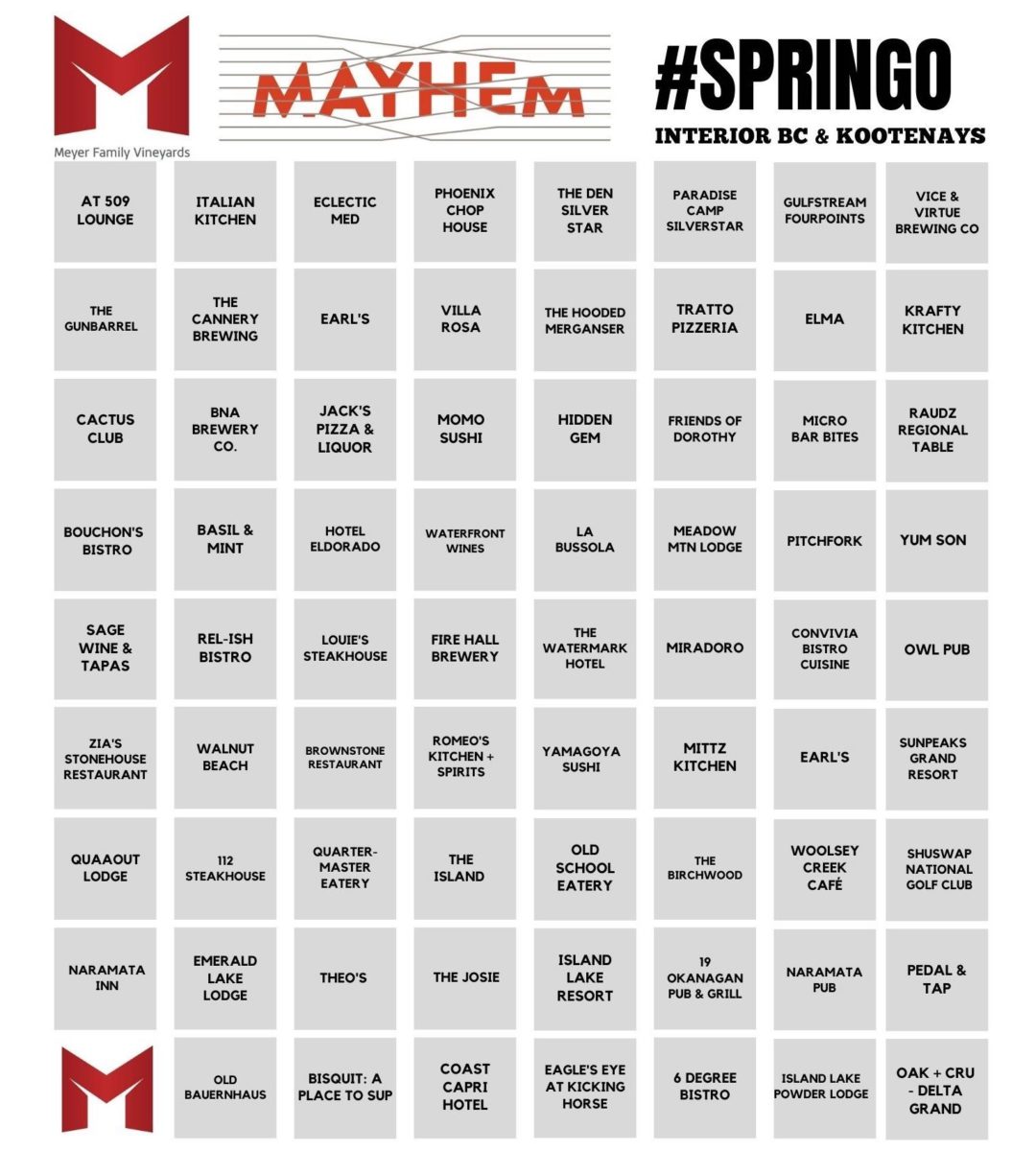 Download your SPRINGO card here and help support our restaurant partners! 
Information courtesy of the winery.