This Mother's Day, Bonne Maman wants to celebrate our fabulous moms and any mother figures who inspire us everyday.
Bonne Maman offers many simple ideas to celebrate the mother figures in your life, this Mother's Day and every day. Whether you're enjoying Bonne Maman on a slice of fresh bread, in classic cocktail as a sweet hint of flavour, or a refreshing cold jam-sicle (you know, like a popsicle but with jam), it's time to own the moment with care.
A translation of the French term for "Grandmother" or "Granny," Bonne Maman jams and spreads are made from simple, natural ingredients (like you'd find in your grandmother's pantry) and crafted according to time-honored French recipes and tradition.
Bonne Maman offers flavours such as Strawberry, Blueberry, Raspberry, and Apricot. To celebrate Mother's Day, Bonne Maman would love to share their beloved jam-sicle recipe with you. This simple and tasteful treat is the perfect way to embrace this special family moment.
Bonne Maman Jam-Sicles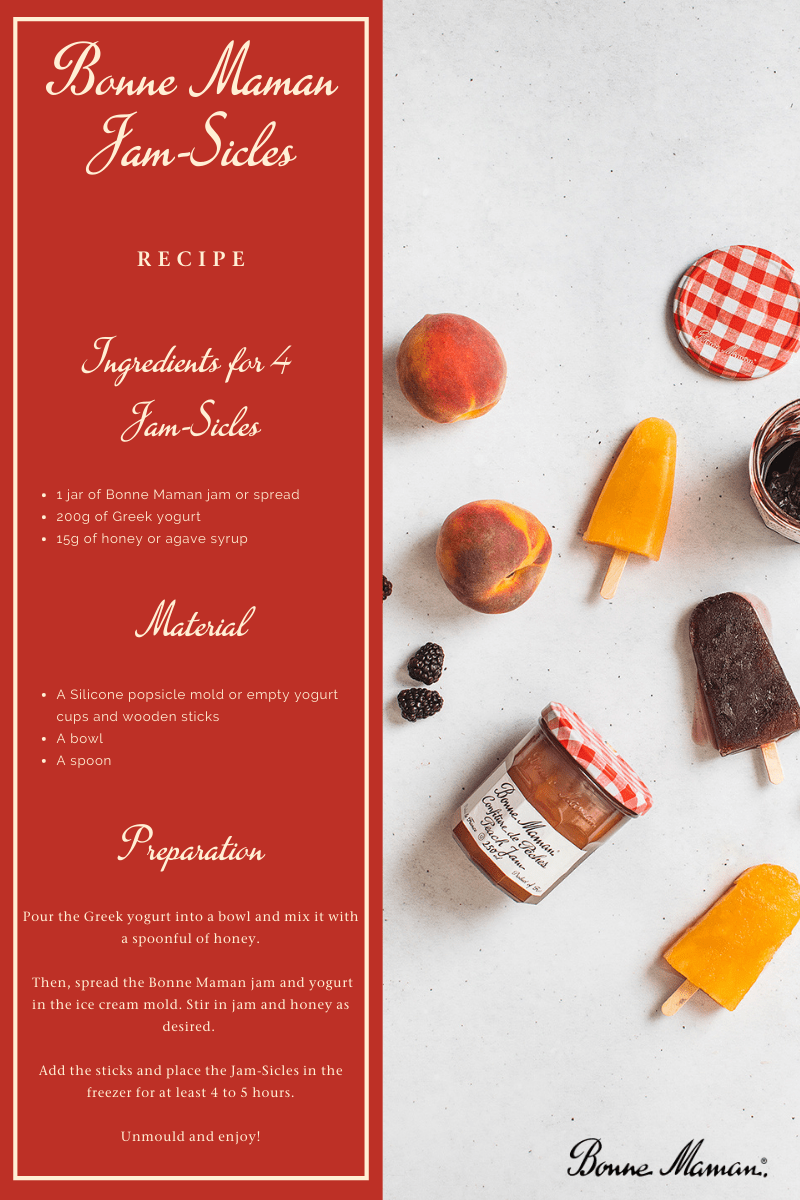 Mother's Day Contest
OFFER A DOSE OF LOVE TO MOM.
Enter by filling in the
online form
and your mom could win 1 of 10 Breville Duo-Temp espresso machines.
contest ends May 10, 2021
Share your most delicious Bonne Maman moments on Instagram
#BonneMamanCA
Bonne Maman was founded in a small village nestled in a beautiful region in the Southwest of France known for its superior fruit. Inspired by time-honored family recipes, love of homemade food and the wish to bring people closer every day, these values are still at the core of everything Bonne Maman.
Bonne Maman offers a range of products made from the finest ingredients and produced with the utmost care.