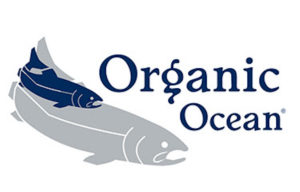 WORLD-RENOWNED CHEF & CONSERVATION ADVOCATE JOINS FORCES WITH ORGANIC OCEAN
Chef Robert Clark named Chief Culinary Officer at Leading Sustainable-Seafood Purveyor
Robert Clark – a globally acclaimed Vancouver chef and cookbook author, and one of the pioneers of Canada's sustainable-seafood movement – has come onboard with seafood purveyor Organic Ocean as its Chief Culinary Officer.
Clark and Organic Ocean are a perfect (perhaps inevitable) match. As one of the chief visionaries behind Vancouver Aquarium's hugely influential Ocean Wise Seafood program, Clark was recently appointed to the Order of Canada in recognition of his trailblazing efforts to create an environmentally and economically sustainable seafood supply system. Organic Ocean, meanwhile, was founded with the express purpose of providing premium, ethically harvested seafood to the food service and consumer markets, while ensuring that those who work in the supply chain are fairly compensated for their work.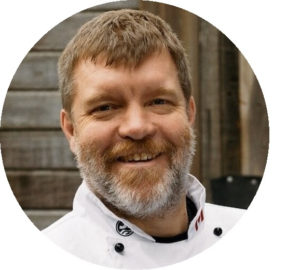 "We're thrilled that Chef Robert has joined Organic Ocean," says Dane Chauvel, co-founder and Chief Executive Officer of Organic Ocean. "He's been a great friend of Organic Ocean and an enthusiastic supporter of our mission. We continue to build on our fisheries and seafood expertise, which has been significantly strengthened with the addition to our team of another globally recognized marine conservationist who also happens to be a renowned seafood chef."
Chef Clark brings an impressive resumé to Organic Ocean. In addition to cofounding Ocean Wise and being appointed to the Order of Canada, he is a recipient of the prestigious Murray A. Newman Award for achievement in aquatic conservation, and was named the 2011 SeaWeb Sustainable Seafood Champion for his advocacy of ocean-friendly seafood. International audiences have seen Clark compete on Iron Chef America and featured on Guy Fieri's Diners, Drive-Ins and Dives.
Chef Clark joins Organic Ocean at an especially exciting time in its evolution. As a complement to its various environmental and social causes, the company also donates nutritious seafood to those in need via charitable organizations across Canada.
With a reputation for identifying and creating new and exciting culinary opportunities for fish and shellfish, Chef Clark is acknowledged as one of the top seafood chefs in the world. In the capacity of Chief Culinary Officer, he is looking forward to sharing his passion for seafood by demonstrating how great fish can be easily transformed by anyone into amazing dishes. He is particularly excited about working with Organic Ocean's Indigenous fisheries partners in the collaborative development of recipes for the seafood they harvest. "I'm on a journey of discovery, of learning new and exciting things, of testing the boundaries of my abilities in, what seems to be for me, a new world," says Chef Clark. "I'm hoping to contribute in ways I have never explored before."
About Organic Ocean
Organic Ocean was created to foster a sustainable, vibrant, healthy seafood industry, in which fishermen are fairly rewarded for their investment, effort, and personal risk. Through transparency of the highest order, consumers benefit from our uncompromising commitment to sourcing and distributing the finest seafood that nature has been kind enough to create for humanity. Among its customers, Organic Ocean counts award-winning chefs in many of the world's leading culinary centres. Through its organicocean.com online fish market, the same ultra-premium seafood is now available for overnight delivery to homes across Canada.
Organic Ocean partners with artisanal harvesters, responsible mariculturists, and Indigenous fisheries, all of whom are committed to solving the ocean's greatest environmental challenges and protecting its productive capacity. A Certified B Corporation and member of 1% for the Planet, Organic Ocean embeds its social and ecosystem stewardship in its core values, which includes supporting a range of conservation and other worthy causes.
Media release and images provided by Laura Serena, Serena PR.