"This series features both the BC Wine new vintages and a few favourites"
Pleased to welcome Castoro de Oro to our #ShiptoSip 2021 #wineonline line up of wines for your enjoyment. Award winning, handcrafted wines, using the best South Okanagan Valley grapes. Castoro is family owner and operated, with wine-making from grape to glass.
Here are the featured wines…
2017 Pinot Blanc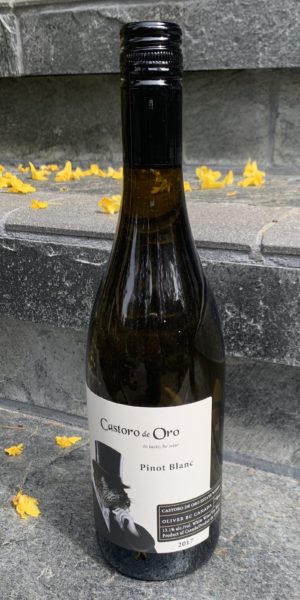 Lovely old vine Blanc. Fresh aroma & flavour of apricot, peach, apple & honey. Fullbodied dinner style, not light Pinot Gris style.
Delicate flavours of apple, pear and apricot are balanced with a citrus finish in this Pinot Blanc.
"92 pts, Bob's Picks" Wines of Canada.
DRY(0)
SKU# AB 765002 BC 473017 SK 22850
$16.43
2019 Unoaked Chardonnay

Delicate aromas of pear, green and yellow apples, white peach, clover blossoms and a drizzle of honey. Well balanced, clean and rather elegant. Flavours of fresh apples and pears, kiwifruit, sweet oranges, mango and hints of apple-spice herbal tea and lime rind.
SKU# AB & BC 796375 SK 26606 ON 526012
375 mL SKU# AB 792639
A few bottles may be in BC or AB retailers, but we've now discontinued our 375 ml bottle program.
$18.17
2017 Dry Gewürztraminer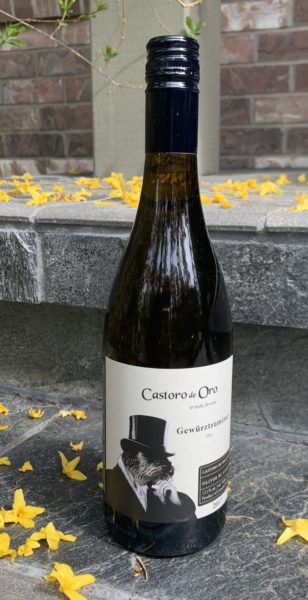 Floral bouquet leads to fruity and spicy palate. This unusually dry Gewürztraminer delivers a big bouquet with notes of lychee, honey, citrus and stone fruit.
** SALE **
$15.13
Vidal

A ripe almost tropical nose with Mandarin Orange but also apricot, papaya and honey. It is medium bodied, quite smooth and rich, dry with firm balancing acidity leading into lemon, orange and rose hip tea on the zesty finish.
90pts BC Wine Trends 91pts Wines Canada
DRY(0)
SKU# BC 665216
*** LTO SALE ***
$14.05
Wine Online
We're happy to offer online wine sales, but there are some conditions depending on where we're shipping to.  If you're interested in purchasing some wines, send us a note and we'll do our best to fulfill your order. Use this link to access our chat on Facebook.
Grown in the heart of the Golden Mile
Nestled in Canada's premier grape-growing region, our vineyard was planted in 1980. Our wines end up well balanced, complex and approachable due to our diligent farming and fabulous terroir.
The Castoro de Oro Estate Vineyard is located in the famed Golden Mile and has a unique soil combination from alluvial deposit, southeast aspect with excellent exposure to sunshine resulting in full flavour and aroma development. The vineyard slope with the lake at the foot, providing excellent frost drainage, keeps the vines safe from late spring or early fall frost problems, allowing the grapes to ripen fully. The vines are planted to the foot of a mountain, which provides evening shade, resulting in a rapid cool-off during summer, which prevents the grape acids from dropping and results in a fine balance between ripe, sweet fruit and firm, clean acidity. All of which is an ideal foundation for growing superior grapes. White and red grapes grow equally well in this class one grape growing terroir and enables the production of terrific wines of many types in a wide range of styles.
Notes courtesy of the winery. Images: MyVanCity I received complimentary wine to facilitate this feature. My full review to be published soon.