"This series features both the BC Wine new vintages and a few old favourites"
Is this perfect? Wine and cheese, it doesn't get any better! Minimalist winemaking with hand-tended vineyards and thoughtful winemaking.
Hand crafted cheese – we handcraft artisanal washed, bloomy, natural rinds, lactic, and blue cheese, which are purposefully crafted to pair with our wines. A cultured passion for flavour.
2020 Riesling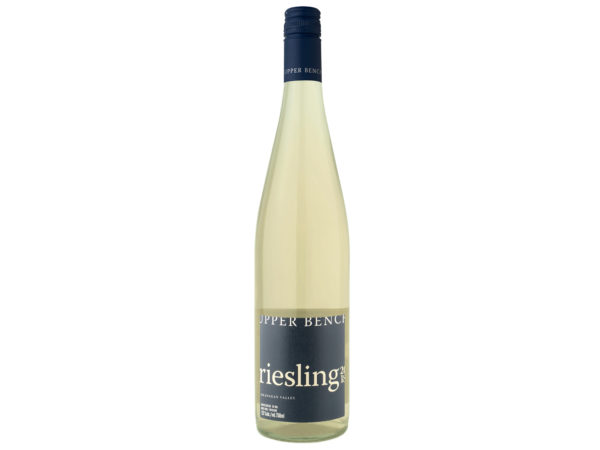 TASTING NOTES
It's finally here: the follow up vintage of Riesling that won "Wine of the Year" at the Lt. Governor's Awards.
This Riesling is beautifully clean, crisp and dry and is as versatile as they come – enjoy it as a patio sipper or pair with seafood, grilled meats or charcuterie. Riesling is also a surprisingly great pair with our King Cole blue cheese.
Nose: gooseberry, lime, apple, ripe pear, honeysuckle
Palate: stonefruit, bright acidity, white peach, elderflower, mandarin orange zest, long juicy finish
2020 Pinot Blanc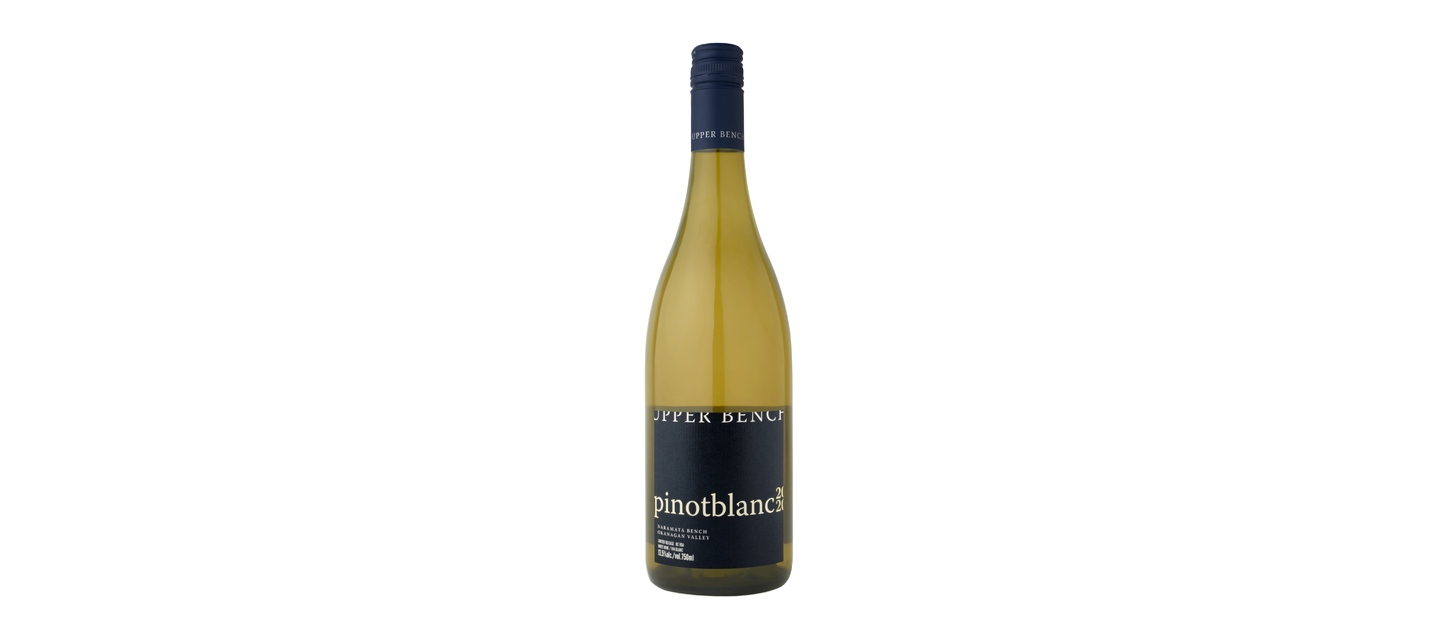 TASTING NOTES
This refreshing, delicate Pinot Blanc is the perfect patio white. The addition of 4% Muscat (grown by our Winemaker Josh in his vineyard in Naramata) gives this Pinot Blanc a unique floral component and creates a lovely and refreshing wine.
Nose: peach, honeysuckle, bubblegum, elderflower, pea blossoms
Palate: pineapple, white currant, mango, Earl Grey tea
2019 Chardonnay

TASTING NOTES
Our Chardonnay is partially oaked, 50% is aged in French oak barrels for 3 months and 50% is in stainless steel tanks. The limited exposure to oak provides balance and structure without detracting from the fruit and terroir. If you have not enjoyed Chardonnay in the past, we encourage you to try this one; it will change your mind!
Nose: graphite, toffee, vanilla bean, peach, banana, buttered popcorn
Palate: peach, toast, lemon curd, gooseberry, minerality, honeycrisp apple, Asian pear
2018 Yard Wine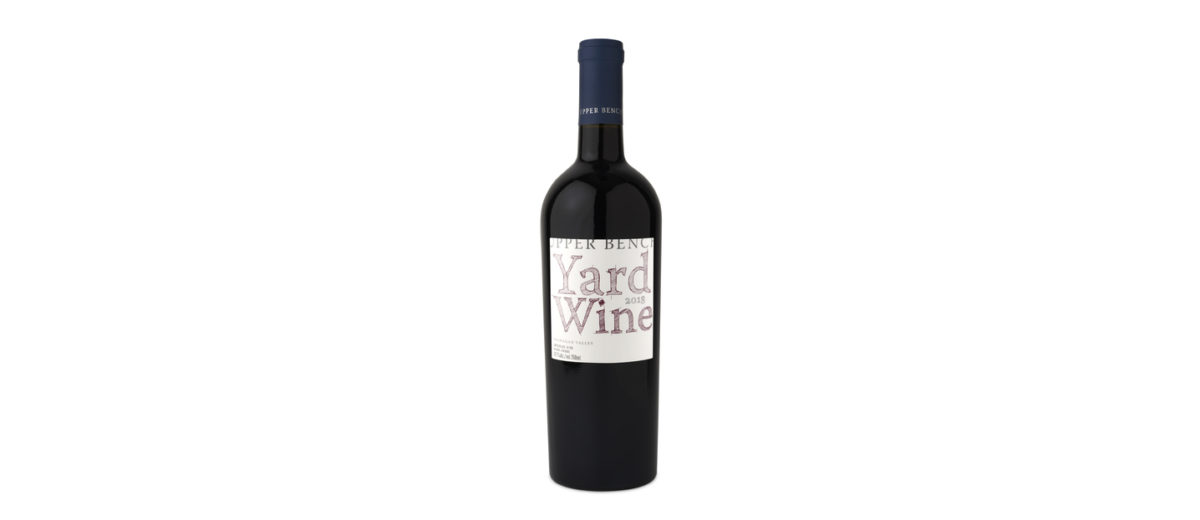 TASTING NOTES
This is a great wine with a great story. Yard Wine is a tribute to a wine that Gavin lovingly made for years, from the tiny vineyard at their old home in Naramata. It is a blend of 60% Merlot and 40% Cabernet Franc, co-fermented, exactly the same way he always made it. This is a wine that has been enjoyed with good friends and family for years and now we have recreated it to share with you.
Nose: cigar box, cherry cola, raspberry, cassis, antique velvet, black cherry, allspice
Palate: black cherry, blueberry, red plum, tobacco, cinnamon
2017 Estate Cabernet Sauvignon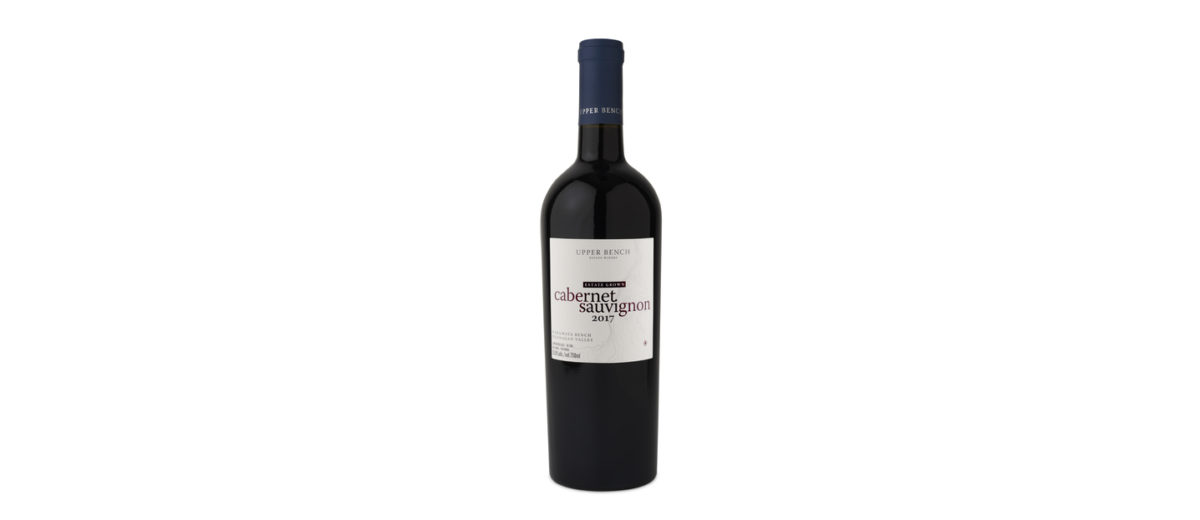 TASTING NOTES
Our Estate Cabernet Sauvignon is always a favourite for customers, wine writers and judges. It is also our Winemaker's favourite. It is bold and dark and a perfect pair with our King Cole blue cheese.
Nose: chocolate, dark cherry, tobacco, cacao nibs, pencil shavings
Palate: black cherry, cassis, cedar, bold tannins, structured acidity
2017 Altitude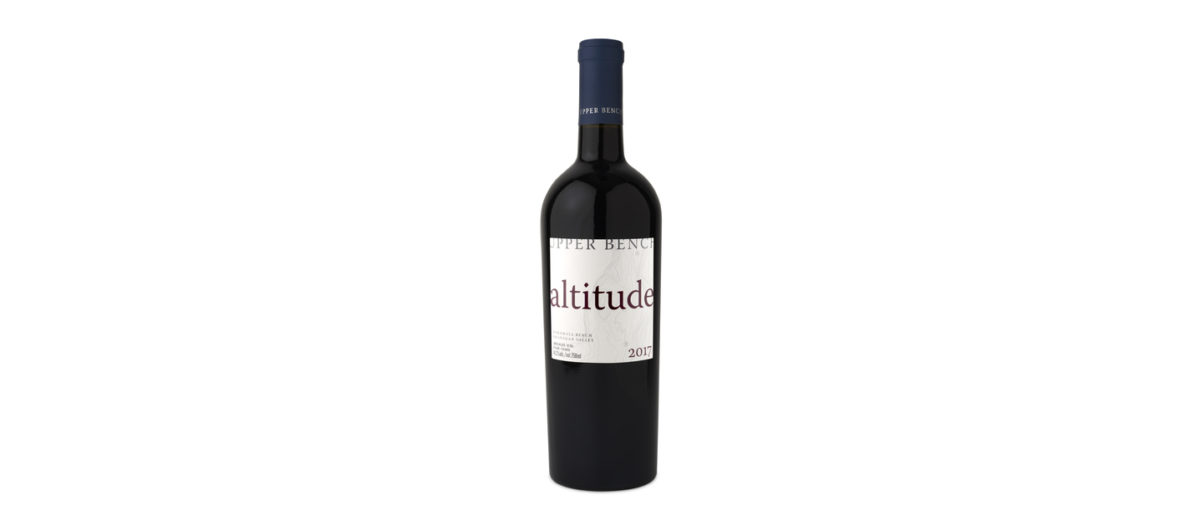 TASTING NOTES
Altitude is our most premium wine. It is a blend of 75% Merlot and 25% Cabernet Sauvignon, which has been aged for 20 months in 30% new French oak giving it a very rich and full mouthfeel. This is definitely one for the cellar. Or, if you just can't wait, we recommend decanting it for an hour or two before enjoying, you'll be glad you did!
Nose: cigar box, cassis, black cherry, cedar, blueberry
Palate: wild raspberry, dark chocolate, cocoa, black cherry, tobacco
TASTINGS
Paired with purpose.
Book your exclusive tasting experience on our private patio space. Choose between our deliberately chosen tasting options to find your favourite pairing.
OUR WINE
Award-winning wine is grown in the vineyard. Upper Bench's hand-tended vines are meticulously farmed without the use of synthetic herbicides, fungicides, and pesticides. Known for producing big, bold reds and crisp dry whites that reflect the vintage and soil from the vineyard, Upper Bench's grapes are sourced from 9.5-acres of Estate Vineyard and select growers situated within the Naramata Bench sub-geographical indicator.
Hand-tended. Meticulously made. Award-winning. Minimalist Wines.
Double Cream Brie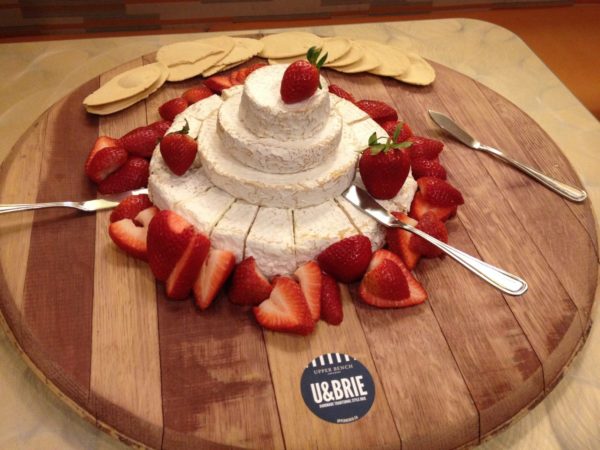 TASTING NOTES
Double Cream Brie is made in both ten inch and three inch wheels. We cut the curd fairly large and then delicately place it in molds. We then dry salt them and move them to their aging room until they are covered in a fine white bloomy rind. Our buttery Brie's texture becomes creamier as it ripens.
Gold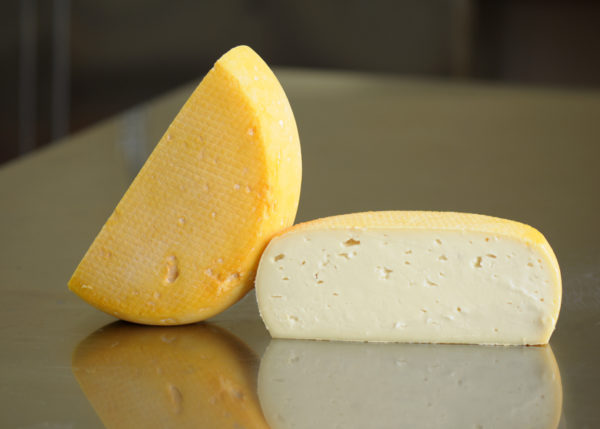 TASTING NOTES
This, our signature cheese, is a semi-soft surface ripened, washed-rind cheese that only gets better with age. When young, it has a smooth rich and creamy texture with a subtle buttery flavour, which gets bolder with age. Folks have told us that our Upper Bench Gold washed rind cheese reminds them of an Oka from the days when it was made by the Monks.
King Cole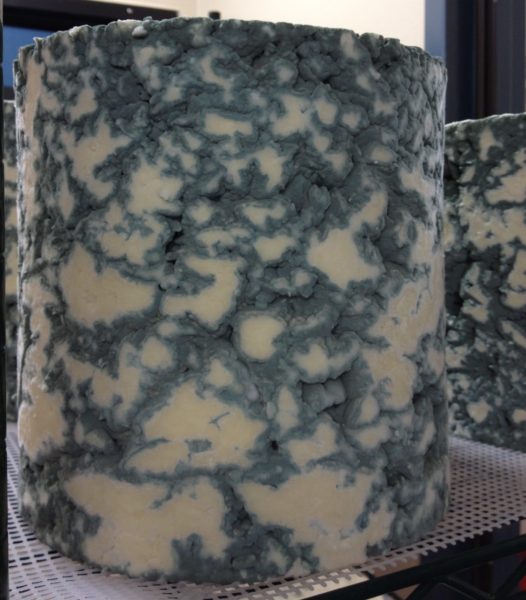 TASTING NOTES
Hand's down our biggest seller is our King Cole blue cheese. This velvety semi-soft, surface ripened blue with veining throughout is a bold, full-flavoured cheese with delightful hints of apple and pear. This is not your typical blue cheese; our King Cole is full of flavour, deep and creamy without the acidic bite of many blues. But don't be fooled! This cheese has flavour that lingers on your palate forever, making you crave more.
Our King Cole blue cheese is made from 100% Canadian pasteurized milk.
Our cheesemaker Shana chose to name the King Cole after her Dad's parents, whose Mum was a King and Dad was a Cole. This cheese is a perfect reflection of Shana's Dad; big, bold and full of personality.
OUR CHEESE
Handcrafted, wine-paired Cheese
We handcraft artisanal washed, bloomy, natural rinds, lactic, and blue cheese, which are purposefully crafted to pair with our wines.
As a CFIA registered creamery, we use locally sourced, 100% pasteurized Canadian cow's milk. All of our cheese are gluten and additive free, and we maintain our Safe Food for Canadians Licence.
Our cheese are made onsite and shipped safely anywhere in Canada, with bulk orders available. We make special occasion cheese towers, and specialty cheese made exclusively for our Club members.
Please note: Shipping days are Mondays, Tuesdays and Wednesdays (depending on delivery address).
Tasting notes, bottle shot and feature image courtesy of the winery.