"This series features both the BC Wine new vintages and a few favourites"
No kidding! These wonderful wines from Four Shadows will be available on April 1st. If last year is any indication these wines will sell out quickly. Make sure you are ready to #wineonline on April 1st! Remember patience is a virtue!
A great line-up for your sipping pleasure! If you're looking for the familiar blue bottle unfortunately due to supply issues caused by you-know-what the bottle will be clear glass this year. It's what's inside that counts!
2019 Chardonnay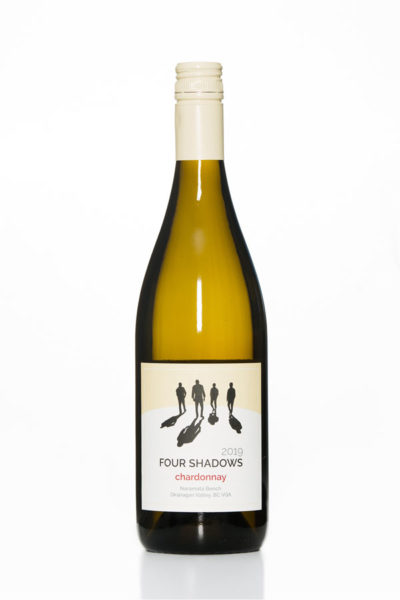 Farming at Four Shadows is a family effort. Life, vine and wine ow in harmony. All of our wines are produced from estate-grown grapes. Pair this medium-bodied chardonnay with a white cream sauce. This wine also goes well with roasted chicken and turkey. For a congruent pairing, serve dishes with softer spices. We trust that you will enjoy the fruits of our labour.
Buy Online April 1, 2021
2020 Riesling Classic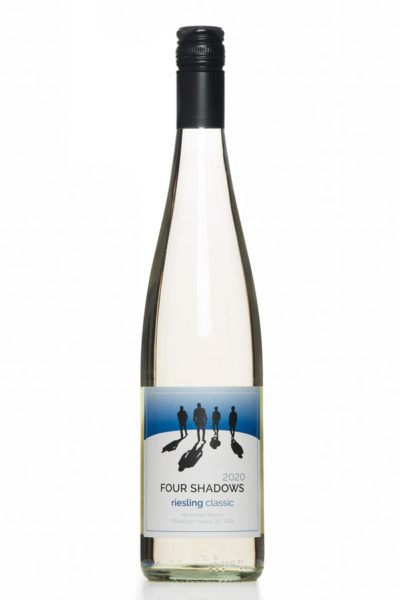 This wine is an expertly crafted example of Riesling with both racy acidity and sweetness. The classic Okanagan Riesling notes of papaya, apricot and some elderflower shine through, complemented with notes of lemon and lime zest. The sweetness of the wine is beautifully cut with the naturally high acidity of the grape, allowing for versatile pairing options and a long, yet very refreshing finish.
Buy Online April 1, 2021
2020 Riesling Dry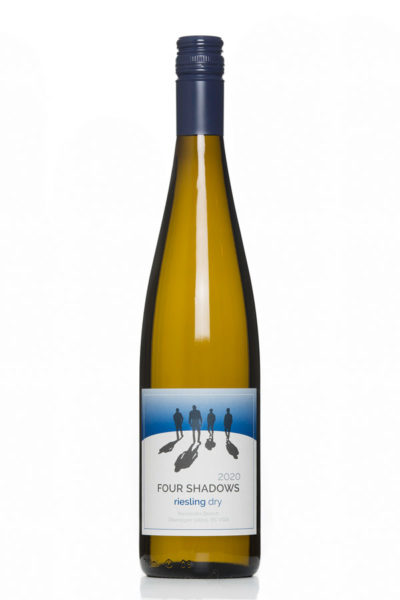 An aromatic, dryer style Riesling displaying aromas of guava and stone fruit leading you to think it is sweeter than it actually is. On the palate lime and green apple dominate this wine. In behind the lime, you'll experience some of the tropical flavours.
Buy Online April 1, 2021
2020 Riesling Sparkling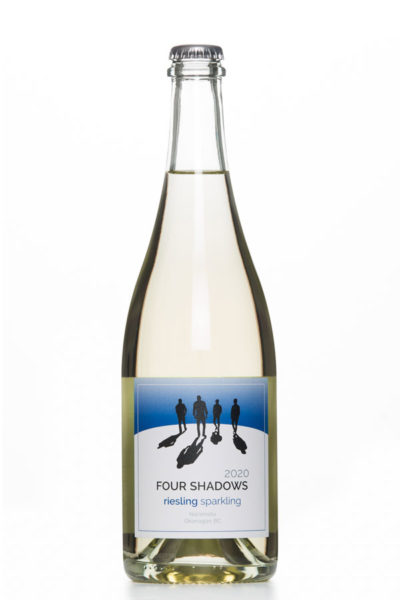 This elegant, sparkling, fresh and lively bubble is the perfect starter for any celebration.

Buy Online April 1, 2021
2020 Rosé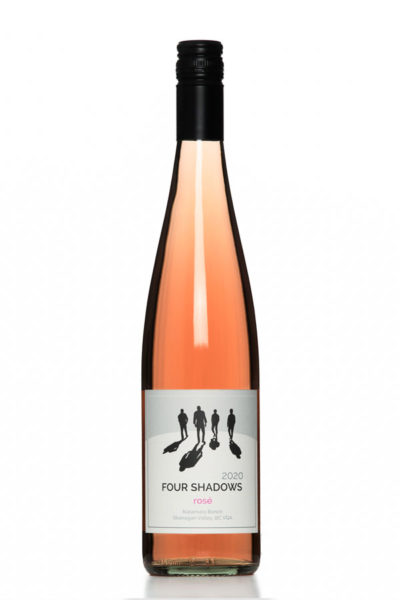 This beautiful, off-dry Rosé is a blend of Pinot Noir and Merlot grapes with intense aromas of strawberry, rhubarb, roses and vanilla. On the palate the focus is on strawberry, grapefruit and a hint of citrus. Delicious on its own, but also perfect with BBQs, picnics and patio parties.
Buy Online April 1, 2021
About Four Shadows Vineyard & Winery
A Penticton Winery with a focus on family. At Four Shadows Vineyard and Winery family means the world to us. The Four Shadows name was inspired by a photograph of our four sons during a family vacation.  Even though our boys are growing up and following their own dreams, they are still a big part of Four Shadows. They have left their mark – from helping in the vineyard, renovating the tasting room building, or making the beautiful sign that hangs outside our tasting room.
Information and images courtesy of the winery.