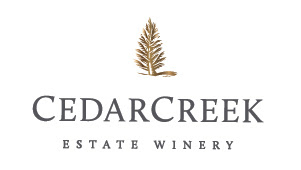 BRIGHT AND REFRESHING SAUVIGNON BLANC FROM THE SOUTH OKANAGAN

Limited Release Bundle, Available While Quantities Last
This offer is a tale of two Sauv Blancs. First, we have the 2020 Estate Sauvignon Blanc; fresh, vibrant, and crisp, focusing on citrus and lemongrass aromatics and a refreshing palate – our Estate Sauvignon Blanc is a perfect expression of what the Okanagan Valley as a whole can offer. This wine is a perfect summer wine and will match beautifully with many different seafood dishes including ceviche and fresh oysters.
The 2020 Platinum Sauvignon Blanc is a different experience – coming from a tiny 25-year-old block at our Border Vista vineyard, the vines are low cropping and produce very intense fruit. We choose to embrace that intensity and try to balance it with cautious use of oak and wild fermentation – we make the wine almost like a Chardonnay resulting in a powerful but still elegant expression of Sauv Blanc from our warmest vineyard. Go to the grill for food here – halibut or even chicken with lemon and herbs would be perfect.
-Taylor Whelan, Winemaker
BUY NOW
SMALL BITE LUNCH AT HOME BLOCK RESTAURANT
Walk-ins Only, Available From 3 pm – 4:30 pm Daily
Looking for something a little more casual? A North Kelowna hidden gem, CedarCreek's Small Bites menu is a local favourite. Come in for a bottle and a bite off of our à la carte menu.
The menu may change daily, follow the button below for a sample menu or contact Home Block Restaurant at (250) 980 4663.