From all of us at the Water St. Cafe,
HAPPY FATHER'S DAY!
This weekend, we celebrate all our amazing Fathers out there!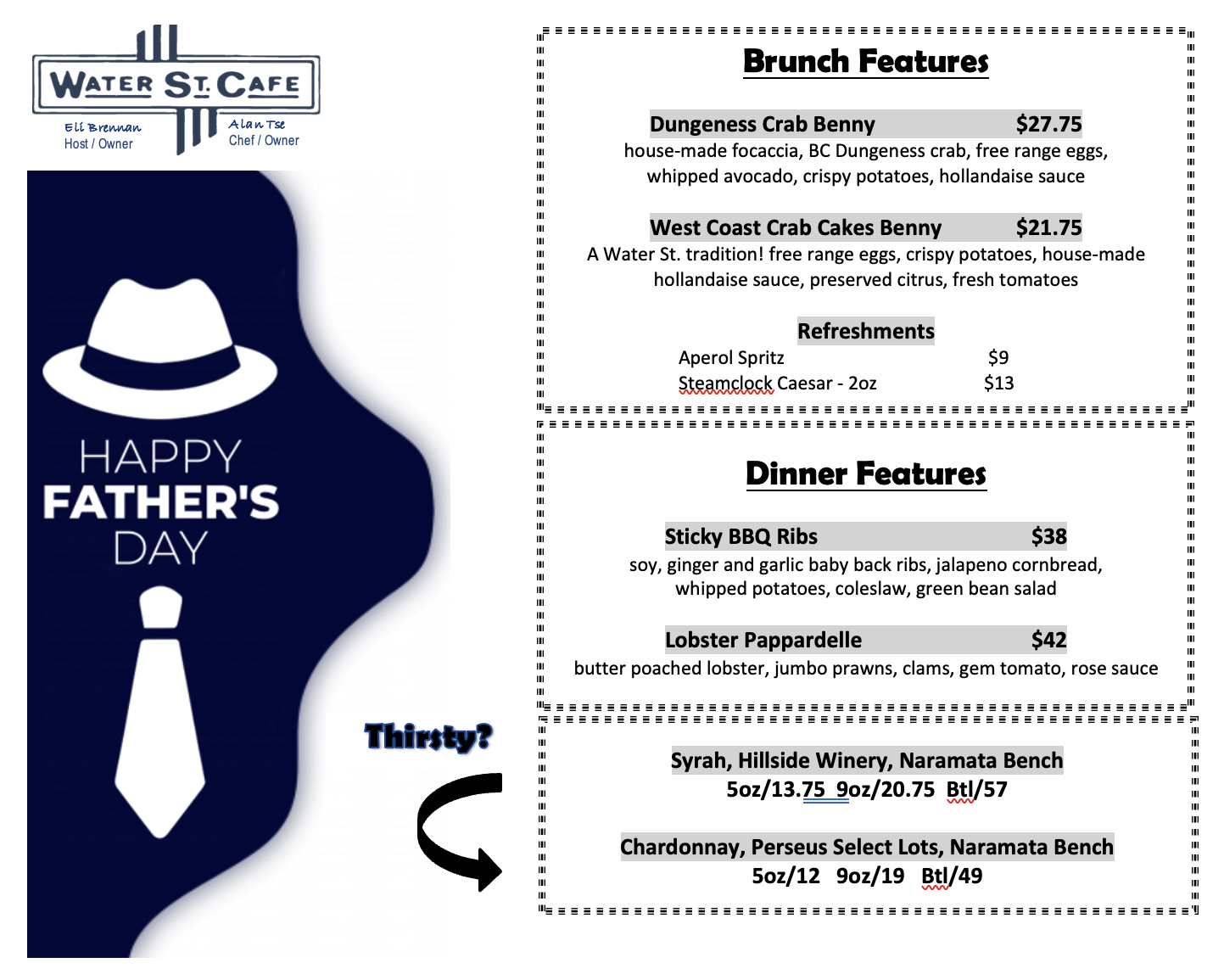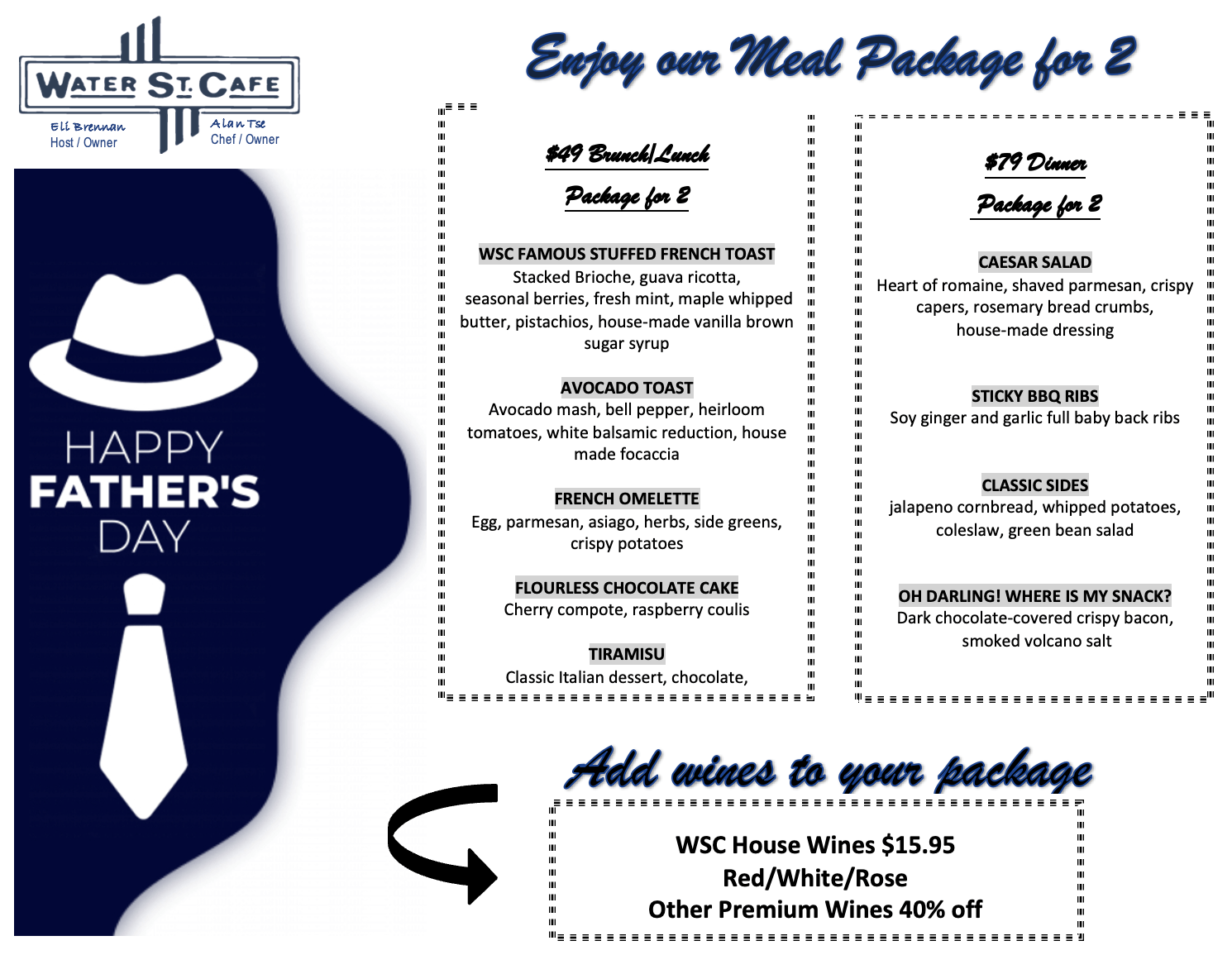 They are our biggest supporters and our heroes. We are all where we are today because of them! THANK YOU, DADS! We've prepared a Father's Day Feature Menu to help you celebrate that special guy you call Dad. Join us this weekend!
The Water St. Cafe and 2nd Floor Gastown are so excited to present
a summer of music.
Follow @2ndfloorgastown on Instagram and Facebook for all updates and announcements on musicians stopping by the 2nd Floor Gastown for nightly dinner music.
Reserve your table online!
100 Days of Live Patio Music is on! From 3pm-6pm DAILY, catch some of Vancouver's best local musicians strumming their tunes amongst the cobblestones, Steam Clock, and the best views of Gastown. Follow @waterstcafe and @2ndfloorgastown for more!
JAZZ FEST IS COMING TO THE WATER ST. CAFE &
2ND FLOOR GASTOWN!

JUNE 25th – JULY 4th
Weekend Jazz Brunch Shows ~ 11:30am-2:00pm
Weekday Evening Shows ~ 7:00pm-9:00pm
Weekend Early Shows ~ 6:00pm-7:15pm
Weekend Late Shows ~ 8:15-9:30pm
Follow @2ndfloorgastown on Instagram and Facebook for all shows and details.
Reserve online!
Please clink links below for more details
15% OFF Take Out
7 Days of Brunch 11am to 3pm
Daily Happy Hour 3pm to 530pm
Dinner service 4pm to late
2nd Floor Gastown Dinner & Music!
We look forward to hosting you. You are appreciated!
Information provided by the restaurant. Photo credit: Miss Eileen Soo, contributor for MyVanCity.ca