LOCAL Public Eatery Announces Newest Canadian Location
The second Calgary location for LOCAL Public Eatery will bring its menu and hospitality to the Eau Claire
neighbourhood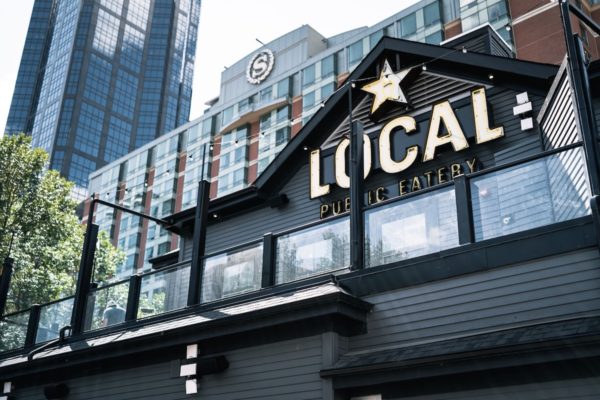 LOCAL Public Eatery (LPE) is proud to announce the opening of their newest location, LOCAL Public Eatery – Barclay, in the Eau Claire neighbourhood of Calgary, Alberta. Set to open on August 21, 2021 this marks the second location in Calgary, joining the LOCAL Public Eatery – 8th Avenue location which opened in 2013.
This modern neighbourhood hangout and food and drink destination will have two storeys with a bar on each, as well as two patios across a 6,322 square foot space (4,366 square foot interior and 1,966 square foot exterior). Known for its laidback, fun atmosphere, hospitality and tightly curated menu, LOCAL Public Eatery – Barclay is an easy, approachable decision for a casual lunch, happy hour, dinner, late nights, catching games and weekend brunch. LOCAL Public Eatery Menu.
This location will have a diverse selection of revolving local craft beer, wine, and hand-crafted cocktails such as the Gin Refresher, Barclay Sour and LOCAL Public Eatery's signature line of Crush Cocktails – cool concoctions poured over crushed ice. Guests can expect both seasonal pours and drinks, as well as year-round classics. "We've always been a neighbourhood gathering spot with an emphasis on quality that is people-first, and hospitality-led. We pride ourselves on integrating into the communities we call home," shares Steve Bell, General Manager, LOCAL Public Eatery. "Our second Calgary location further cements our love for the area, the community, and their appreciation of our fun, approachable nature."
From their famous LOCAL Burger made with hand-pressed beef patties, the freshest ingredients and signature sauce, to the Steak and Fries with house-made Dijon peppercorn sauce, LOCAL Public Eatery's menu offers something for everyone. Guests can expect these dishes and their new BBQ Rice Bowl featuring bold, BBQ Korean flavours, available exclusively at the Eau Claire restaurant.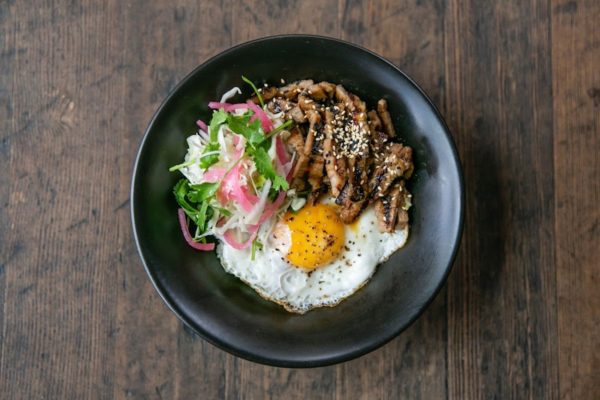 "We could not be more excited to bring our favourite dishes and more," says Oliver Lewis, Head Chef, LOCAL Public Eatery. "Visitors can expect quality, consistency and a wide variety from our Fish Tacos and Fried Chicken Ramen, to newer dishes like the Enchiladas."
LOCAL Public Eatery's Barclay location, located at 201 Barclay Parade SW in Eau Claire – Calgary, just north of Downtown, will open to the public on Saturday, August 21st, 2021. For more information on LOCAL Public Eatery visit localpubliceatery.com
About LOCAL Public Eatery:
LOCAL Public Eatery brings family and friends, new and old, together over everyone's favourite things: fresh food, cold beer, hand-crafted cocktails and warm hospitality. With 13 locations across Canada and one in Seattle, LOCAL Public Eatery's menu has few boundaries. More than just a restaurant, LOCAL Public Eatery is your home away from home, where you'll only be a stranger once.
Media release, link and images provided by Jennifer Kim, Talk Shop Media.