Celebrate every moment and get a chance to win a Peloton bike and membership
Priorities and routines have changed in the last two years. This is true for all of us, and for the team at TIME Family of Wines, home to Evolve Cellars. The winery is presenting a new look for Evolve and is inviting wine lovers across BC to celebrate every moment with an exclusive giveaway of a Peloton bike and program membership.
Just in time for harvest 2021, Evolve Cellars rolls out a set of new labels that allude to our social connections by highlighting circular shapes with a light yet elegant aesthetic, and wine releases including two new blends: Spontaneity and Momento.
For a while, wine lovers will see a transition between the characteristic turquoise stroke labels and new circular design in shelves across the province and will be able to reach for the super-popular Effervescence bubbles while adding the new blends to their discovery lists.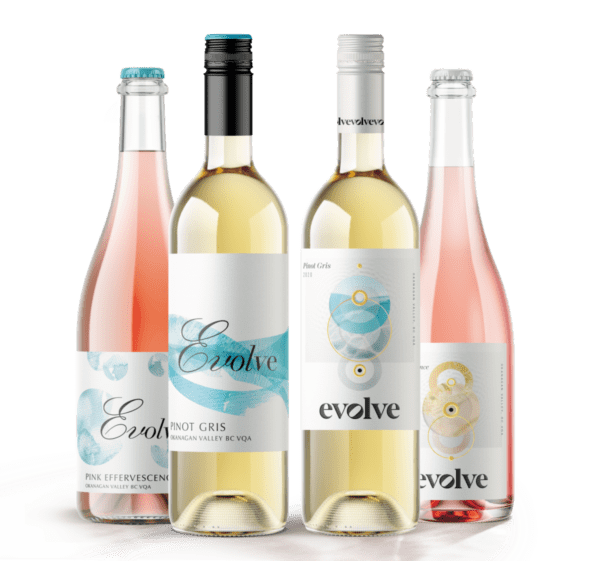 To commemorate the new phase for the winery, customers wanting to hit their fitness goals are invited to look for the exclusive Peloton neck tags placed on bottles at liquor stores across the province to enter the chance to win a Peloton bike and one-year membership to the Peloton program (valued at more than $3000). Entries are accepted until October 31st and a lucky winner will be chosen at random on November 1st, 2021.
Peloton is an ultra-popular brand of gym equipment and high-energy workouts for in-home activities. Members need the exclusive bike or treadmill to have access to spin, running, yoga and fitness workouts for a monthly set fee. To learn more, click here.
About Evolve Cellars
Pure and supple, with a zippy zing. That's when it hits you, taking another sip, with your pals around. This great get-together has spontaneously evolved into another beautiful connection with your circle. Evolve wines are with you, celebrating those bubbly times when your five senses awaken to the joys of being in the here and now. Weaving you closer to those around you, to the woohoo and oh yeah moments. Pure expressions of good times. Damn, it feels great to be alive.
Media release and images provided by Giulia Sa Barreto, Town Hall Brands.