Still trying to organize a summer vacation? Interested in an Okanagan staycation or weekend getaway, but not sure what to do? Take away the stress of planning an itinerary and stop at Evolve Cellars for all of your summer MUST-DOs!
Evolve Cellars in Summerland, BC is always a good choice for an afternoon overlooking the water. With an onsite picnic bar and sun-drenched patio, Evolve Cellars can be enjoyed by anyone at any occasion. 
However, this summer Evolve Cellars has some special dates planned: save the date for July 28th & August 18th for Bubbles & Boards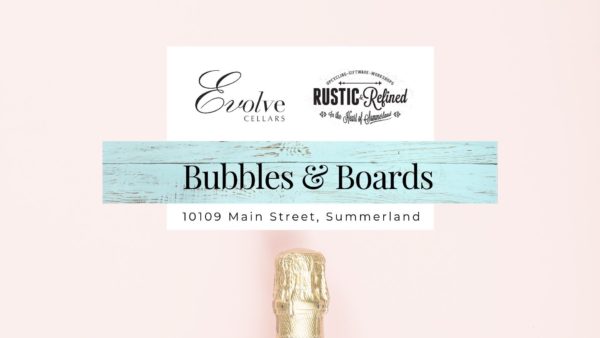 Bubbles & Boards
Evolve Cellars, 20623 McDougald Road, Summerland BC
This summer, Evolve Cellars and Rustic & Refined join forces to offer Bubbles & Boards events. Lisa from Rustic & Refined will teach you how to create a rustic sign (perfect for a wedding gift or new home décor) as you sip Evolve wine and take in the views from the Evolve Cellars patio.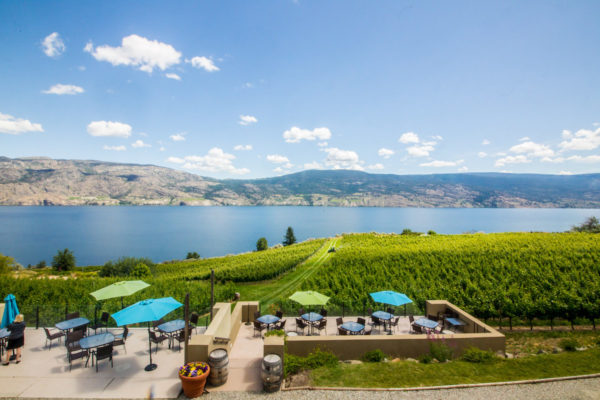 On July 28th & August 18th from 11-1 PM and August 6th from 4-6 PM, get the best of both worlds with wine AND a crafty activity during Bubbles & Boards. Tickets are $49.
To reserve your spot, stop by Rustic & Refined at 10109 Main Street in Summerland, or contact Rustic & Refined via email (info@nullrusticandrefined.ca) or phone (250-494-0361).
For more information and to RSVP, visit the Evolve Cellars Facebook page here. 
About Evolve Cellars:
You are the change. We change together. For every move you take forward, every positive thought you have, and for everything you've ever tried to do, you're always trying to be the best version of yourself. Evolve Cellars is right here with you.
To evolve means to change or develop slowly, step by step, one day at a time, into a more advanced state of being. We believe that the Okanagan Valley has evolved to produce some of the best wines on the planet, and it is our intention to gently transform the fruit that Mother Nature creates into wines that can be enjoyed by all. Evolve Cellars' wines are fresh, fruit-forward, crisp, approachable, well-balanced and affordable that can be enjoyed by anyone, and at every occasion.
The winery is perched on a bench overlooking Okanagan Lake and surrounded by five acres of vineyard, with a spectacular view across the water to the surrounding mountains. With a bright and airy tasting room, an onsite picnic bar and numerous sun-drenched patios, al fresco dining with a glass of wine in hand is essential. The grounds offer the perfect setting for a wedding or many special events, including yoga and corporate retreats. #raiseaglassto
Media release and images provided by Brooklynn Doucette, Town Hall Brands. Feature image photo by Chris Stenberg.
[wdi_feed id="2″]