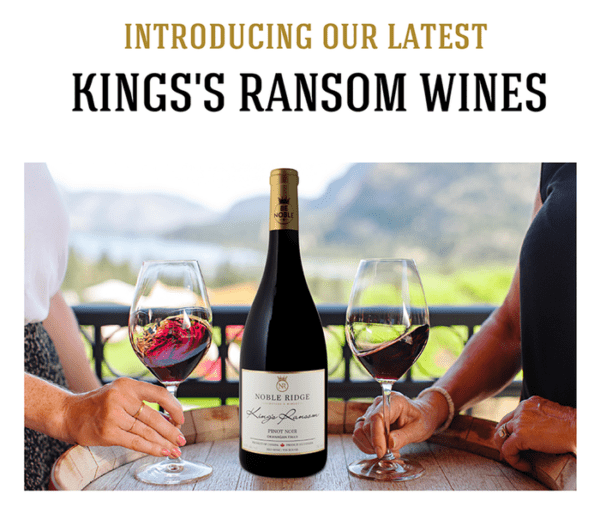 The King's Ransom series of our super-premium wines made only in the years where the grapes tell us that something extra special is happening.
The grapes in a King's Ransom wine are always grown on our Okanagan Falls vineyard, tended to by the Noble Ridge team under the leadership of our winemaker Benoit Gauthier.
These wines must pass through several tasting panels before being declared a King's Ransom wine. These wines are always a small lot productions so they tend to go fast once they are released!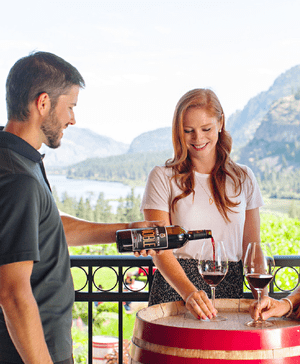 IN THE TASTING ROOM
Into the fall, the picnic areas and the Tasting Room will continue to be OPEN DAILY, 10 am – 5 pm.
Book a space on our verandah or in the Premium Room for an extra special experience. [BOOK NOW here]
Book a tiered tasting of our 3 September Feature Wines – Noble Meritage, Reserve Meritage, King's Ransom Meritage – and see for yourself why critics regularly award these wines 90 points and above.
Enjoy the relaxed atmosphere of visiting after the summer holiday rush.
Dark Cherry, rich plum, and subtle violet undertones are highlighted by warm earth and spice undertones. Complex notes of ripe black cherry and spices on the palate. This bold Pinot Noir is rich with structure and tannin. It will age gracefully for 8+ years.
93 POINTS
Katherine McEachnie
Any wine from Noble Ridge called King's Ransom is assured to be the best of the best. This is a powerful, concentrated wine with aromas of cassis, dark fruits, chocolate, and vanilla. There are layers of flavour, mingling black cherry, cassis, chocolate, and spice. The finish is persistent.
95 POINTS
John Schreiner

Noble Ridge Vineyard & Winery
2320 Oliver Ranch Rd, Okanagan Falls, BC V0H 1R2 Tel: 250.497.7945
http://www.nobleridge.com
Information and images courtesy of the winery.