To celebrate Starbucks 50th anniversary, Starbucks is inviting customers to bring in a clean, reusable cup into participating café locations across Canada on National Coffee Day (September 29th) and get a free cup of Pike Place® Roast brewed coffee,* which was named after the location of the original store in Seattle's Pike Place Market that opened in 1971, and is Starbucks signature medium roast coffee served in stores everyday around the world.
Starbucks Pike Place Roast is a smooth, easy-to-drink cup of coffee that is so consistent and harmonious that no single characteristic dominates or disappears. It offers cocoa and nutty notes that immediately remind the drinker why they love coffee. As our first completely C.A.F.E. Practices verified blend, Pike Place Roast was our first packaged coffee to bear a 100 per cent ethical sourcing statement.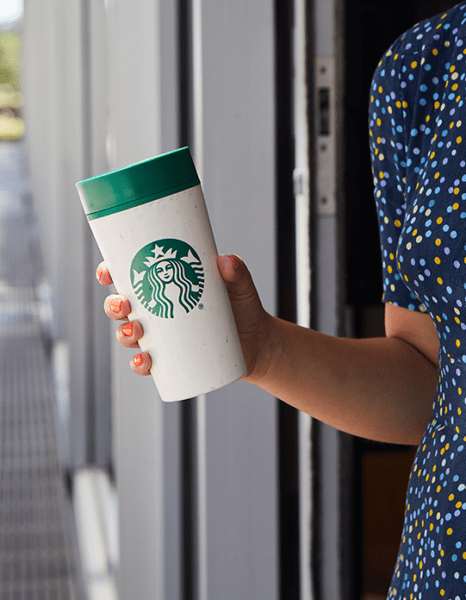 On National Coffee Day, as well as every day, Starbucks encourages its customers to bring their own reusable cup to help reduce single-use cup waste. Starbucks resumed accepting personal reusables cups in Canadian cafes last month since the onset of the pandemic with a new and contactless process. Reducing waste and shifting away from single-use packaging are important aspects in supporting the company's global aspiration of a resource-positive future.
Explore the journey that your Starbucks roasted coffee has taken and learn more about the people and the places that made it possible with Starbucks Traceability..
*The offer is available in cafes only (not in the drive-thru or ordered ahead in the Starbucks app), limit one per customer, up to 20 fl oz., no refills or modifiers. Available on iced or hot brewed coffee only; not valid on cold brew or Nitro. Supplies are limited. For safety reasons, we can only accept clean and empty reusable cups.
Media release provided by Dane Gergovich, Media Profile. Images courtesy of Starbucks Newsroom.