LEADOFF YOUR JAYS GAME EXPERIENCE WITH A HOME RUN
As the Official Canadian Vodka of the Toronto Blue Jays, Polar Ice wants to ensure Canadians from coast-to-coast can take part in a new game day experience! Together, a new signature cocktail – the Polar Leadoff – has been created for fans to cheer on the Jays' as they push for their spot in this year's playoffs.
The Official Canadian Vodka of the Toronto Blue JaysΤΜ presents a new game day ritual with… The Polar Leadoff. Polar Ice's new signature pre-game cocktail was scouted to leadoff the batting order and is your surest way to start the game off right.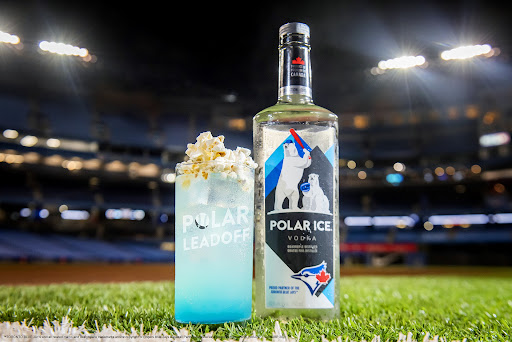 The Polar Leadoff
1 oz Polar Ice Vodka
1/4 oz blue curaçao
4-5 oz sparkling lemonade
Build in a tall glass with lots of ice. Top with popcorn
Just as hot as Vladdy's bat, the new cocktail hits it out of the park, bringing a taste of the Rogers Centre to fans through its captivating blue hue and iconic popcorn topper. Fans can pick up a limited edition Polar Ice bottle at their nearest liquor store, while supplies last.
Information, recipe and images provided by Laura-Ann Chong, Citizen Relations. I received complimentary beverages to facilitate this feature.