Tojo's Restaurant Offers Omakase Experiences for Year of the Tiger, Valentine's Day and All-New Lunch
Chef Hidekazu Tojo unveils indulgent new dinner options to celebrate Lunar New Year and Valentine's with while his longstanding chefs prepare to launch an interactive omakase lunch experience.
Kaishoku Omakase | Launches February 1
Tuesday – Thursday at 12:00pm
$150 per person
A trio of Tojo's veteran chefs Ryu (Dragon) Watanabe, Tomoaki Kinoshita and Juan Gabriel (Kinta) Gutierrez takes to the sushi bar to launch an all-new lunch omakase. Equipped with a combined 40 years of service at Tojo's Restaurant, the chefs look to showcase a personalized spin on the art of omakase. Expect courses to be brightened with fresh and vibrant ingredients and playful spins on the traditional.
The lunches will take place at the sushi bar (capacity of 10 guests), diners will be treated to the theatrics of the trio, which includes a front and center view of artfully produced dishes and plenty of laughter. The menu will feature a soup course, ten courses of nigiri and a cooked dish.
"It's kind of like we're opening up a restaurant within Tojo's for lunch; we're really excited to showcase this new concept", shares Chef Dragon Watanabe.
As spots are limited, reservations are required and can be made online at OpenTable.
Dine-In Omakase | January 28 – February 28
Chef's Experience: $220 per person
Tojo's Ultimate: $330 per person*
Chef Tojo has prepared a series of omakase menus worthy of the Year of the Tiger and an indulgent Valentine's. The menus pop with fiery flashes of red from luxurious selections of sashimi, Dungeness crab, ikura, and emperor prawns. Celebratory citrus notes of lime and yuzu brighten these must-try offerings. Diners will experience all-new plates such as chef's Spring Roll, filled with a refreshing and sweet selection of wild prawn, bell pepper and bamboo shoot.
Opportunities to indulge further include the Tojo's Anniversary Celebration Roll – the iconic Tojo Roll topped with Osetra Caviar Prestige ($98.00).
*For Valentine's (February 12-14), the Tojo's Ultimate Omakase will be replaced with an indulgent Wagyu Omakase available for $280 per person. Whether patrons love seafood or meat, there's plenty to fall for this Valentine's at Tojo's.
View the menus here.
Tojo's at Home | January 28 – February 28
$288.00 for 2 people
For those celebrating this month at home, chef Tojo will be offering a luxe menu built for two. Menu highlights include a Sukiyaki bowl of premium melt-in-your-mouth Miyazaki Wagyu; a seafood Nimono brimming with scallop, lobster and flounder in dashi broth; and a selection of BC and Japanese sushi.
View the menu here.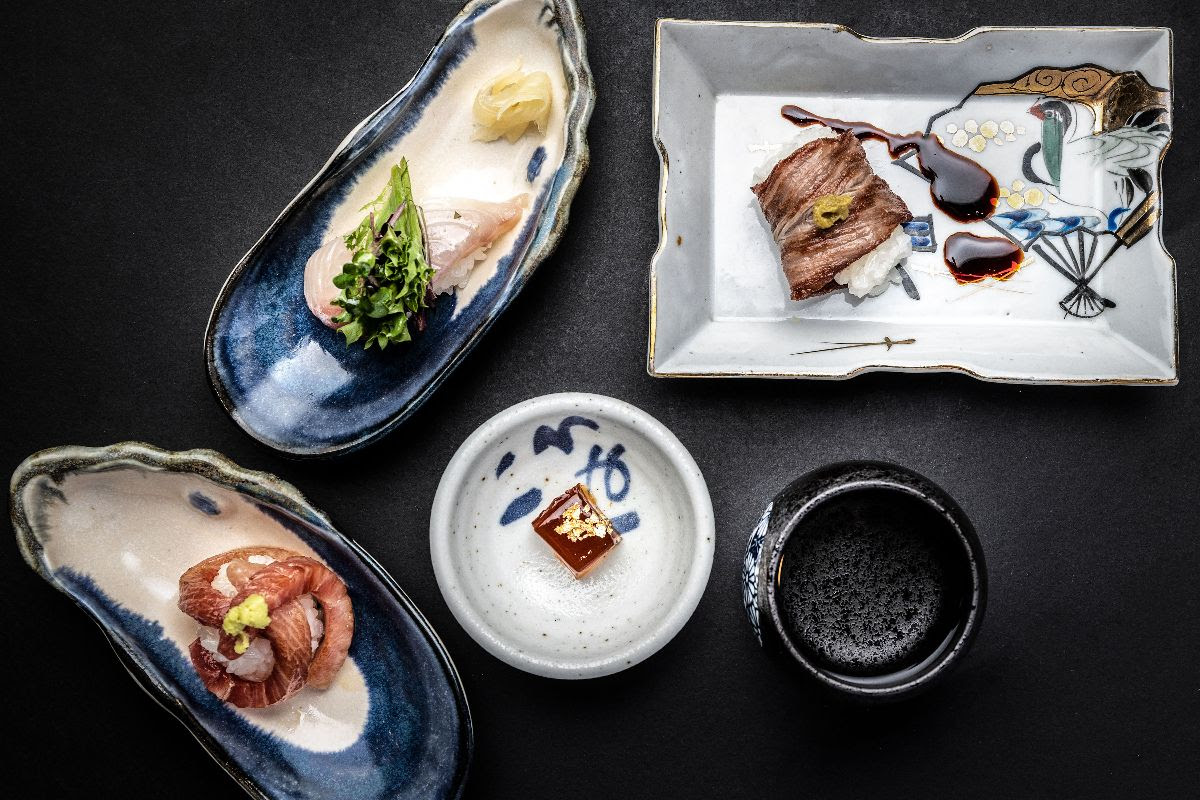 About Tojo's Restaurant
Tojo's Restaurant is internationally recognized for creating exquisite food served as an art form. Fresh, unique and modern rooted in Japanese fine dining traditions with a distinct Pacific Northwest perspective, using the finest seasonal, local and organic ingredients. Tojo's celebrates its 33-year anniversary in October 2021. Chef Hidekazu Tojo has received a long list of awards and accolades throughout his culinary career and has earned respect as a Master Chef for his extraordinary ability to prepare Japanese cuisine. Chef Tojo gained his culinary skills and knowledge while working in a Ryotei, a high-class traditional Japanese restaurant in Osaka in his early twenties. Tojo felt limited by the strict traditions of Japanese culinary culture and jumped at the opportunity to move to Canada and settled in Vancouver, in 1971. He was the first to introduce Omakase to Vancouver's culinary scene and is the creator of countless dishes and techniques that are ubiquitous today. Among the most influential is the inside out Tojo Roll, which is now universally known as the California Roll.
www.tojos.com