Celebrate Love Day at your Cafe!
What better setting for a romantic Valentine's Day meal than under the Gastown lights and surrounded by historic cobblestone streets?
Our Culinary Team has created a delicious Valentine's Day meal for you and your loved ones. Join us!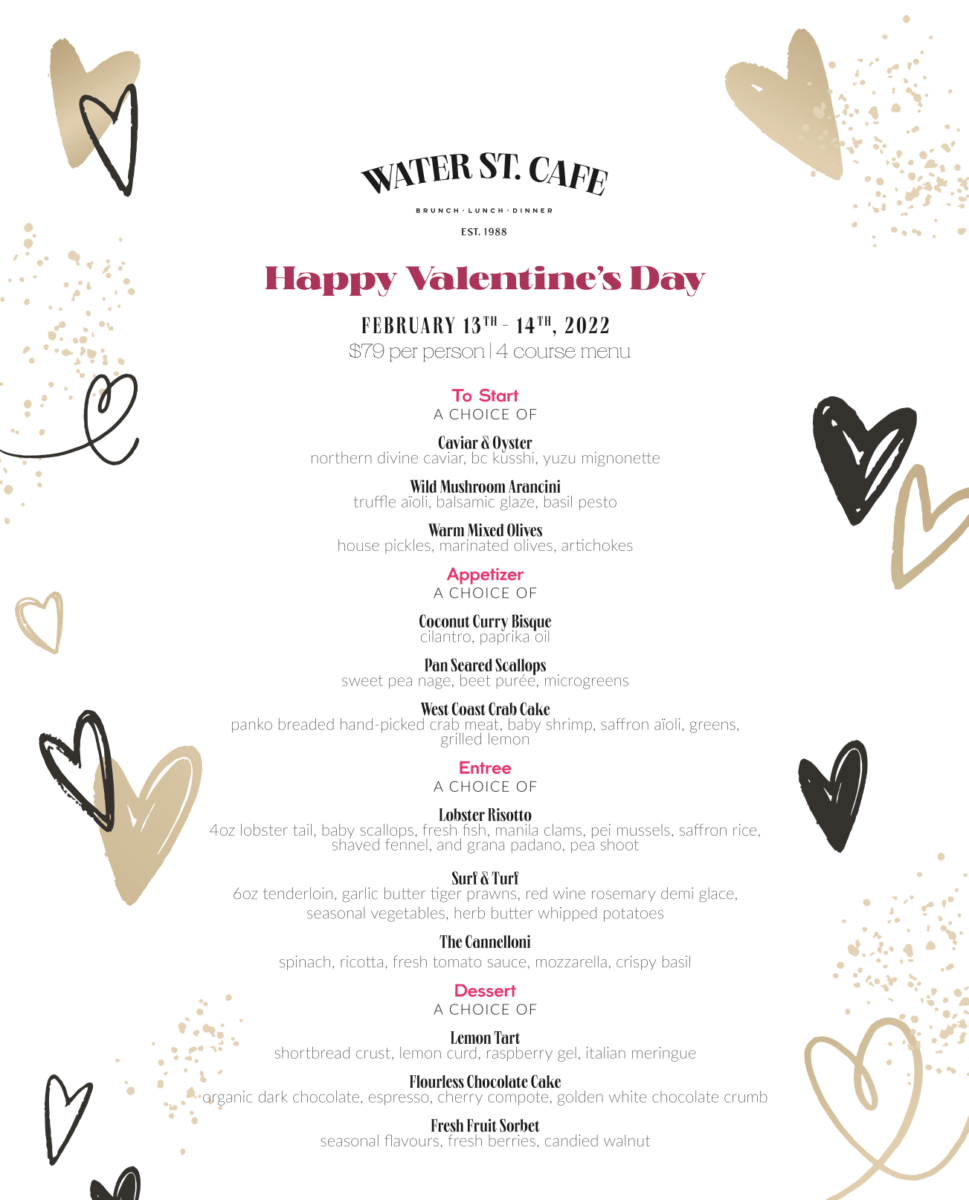 Visit our website for menu and details.
Dine Out Vancouver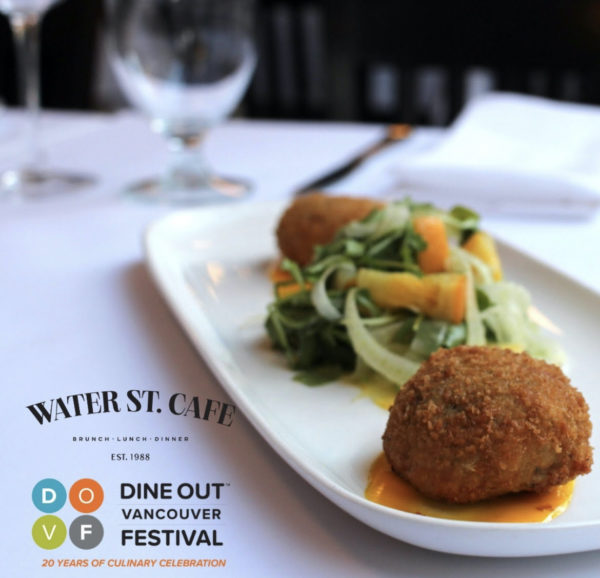 DOV 2022 is on now! We love Dine Out so much that we're extending the menu til February 10th!
Blue Grouse Wine Dinner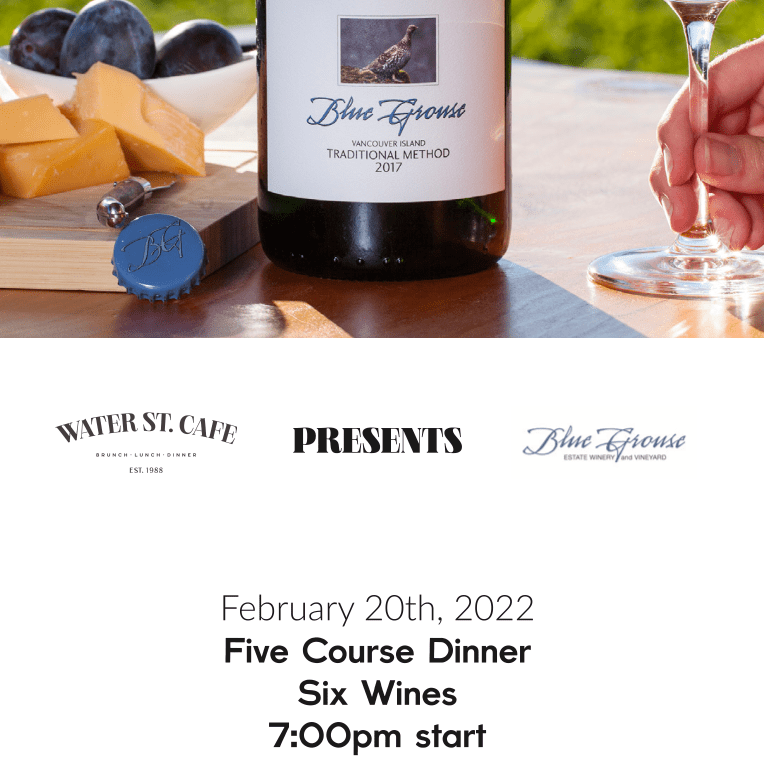 Save The Date! We welcome Blue Grouse Winery on February 20th! Stay tuned for menus and ticket availability.
Visit our website for details.
Visit our website for Menus, Reservations, Take Out, and all things Water St. Cafe!
Nightly Music and Sunday Jazz Brunch Reservations at the 2nd Floor Gastown!
We're open DAILY from 11:00am!
Brunch & Lunch served DAILY 11:00am-3:00pm.
Happy Hour DAILY 3:00pm-5:00pm.
Dinner service DAILY from 5:00pm.
We look forward to hosting you soon!
Thank you for your continued support!
For all inquiries, please contact us at info@nullwaterstreetcafe.ca.
www.waterstreetcafe.ca
604-689-2832
300 Water Street Vancouver, BC V6B 1B6
Information and images courtesy of the restaurant.