January at your Water St. Cafe!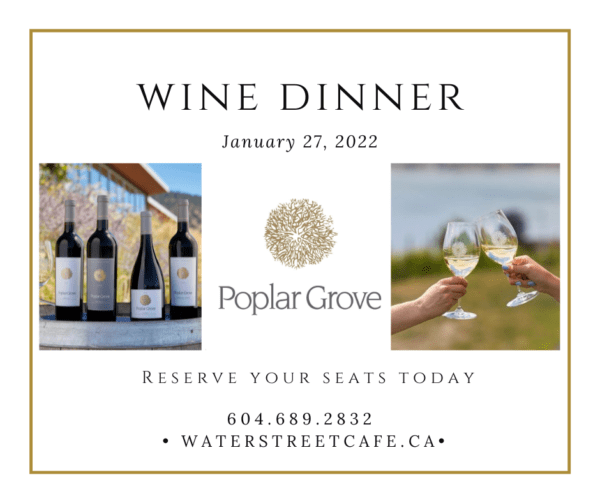 The first Winemakers Dinner of 2022 is nearly here!
Join us for an evening of incredible BC wines with a menu paired to perfection, curated especially for the selected wines by our Culinary Team.
Visit our What's Happening Page for the menu and details.
There are still tables left! Reservations are available online. Book your table today and sip the night away with Poplar Grove on January 27th at your WSC!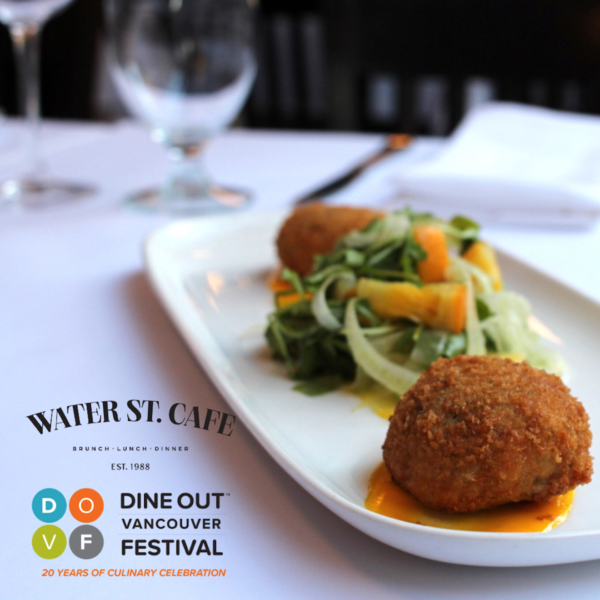 Dine Out Vancouver is Back!
DOV is truly one of our favourite Vancouver traditions and we're excited to be a part of it again in 2022! It gives us a chance to spoil our diners and treat new guests to a memorable WSC experience.
We've got 3-course DOV Brunch/Lunch and Dinner menus you'll definitely want to check out!
Visit our website for menus and details!
Visit our website for Menus, Reservations, Take Out, and all things Water St. Cafe!
Nightly Music and Sunday Jazz Brunch Reservations at the 2nd Floor Gastown!
We're open DAILY from 11:00am!
Brunch & Lunch served DAILY 11:00am-3:00pm.
Happy Hour DAILY 3:00pm-5:00pm.
Dinner service DAILY from 5:00pm.
We look forward to hosting you soon!
Thank you for your continued support!
For all inquiries, please contact us at info@nullwaterstreetcafe.ca.
www.waterstreetcafe.ca
604-689-2832
300 Water Street Vancouver, BC V6B 1B6
Information and images courtesy of the restaurant.