Starbucks is shaking things up this spring with the NEW Iced Toasted Vanilla Oat Shaken Espresso
Starbucks is also celebrating Earth Month with sustainable coffee and a gift card (that can be planted!), and unveiling a new partnership to bring more rewards to more customers
Spring has officially sprung at Starbucks. Beginning Tuesday, March 1, customers can keep cool without the winter chill with the NEW Iced Toasted Vanilla Oat Shaken Espresso, as well as an array of colourful and delicious fan-favourite beverages, bakery items and packaged coffees.
And just in time for Spring, Starbucks Canada and TD Bank Group have announced the expansion of their partnership, giving customers access to more rewards than ever before.
NEW ICED TOASTED VANILLA OAT SHAKEN ESPRESSO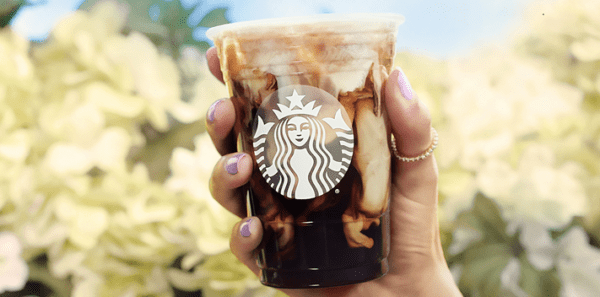 The tantalizing NEW Iced Toasted Vanilla Oat Shaken Espresso is made with Starbucks® Blonde espresso and notes of caramelized vanilla, shaken together with ice and topped with oat beverage for an invigorating cold beverage to boost your day for under 200 calories.
RETURNING SPRING MENU ITEMS
Canadians can also add a spring to their step knowing their favourite Spring menu items are back again for another year, and some are even here to stay!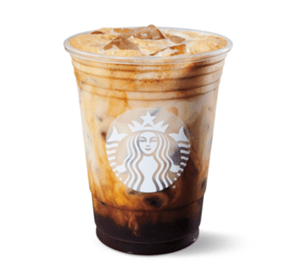 The Iced Brown Sugar Oat Shaken Espresso  is joining the permanent menu in Starbucks Canada stores. Starbucks baristas shake Starbucks Blonde® espresso, brown sugar and cinnamon together with ice, and then top it off with oat beverage for a cool lift to help cold coffee lovers power through their day.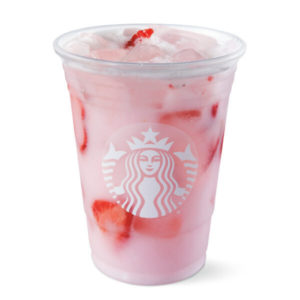 From the tropical-inspired pick-me-up  Dragon Drink, to the deliciously refreshing Strawberry Coconut Drink, Starbucks lovers can soak up the sun with ice-cold Starbucks Refreshers, perfect for getting you in the Spring mood.
Now one of Starbucks fastest growing cold beverage platforms, Starbucks Refreshers  has grown into a vibrant spectrum of trendy, Instagram-worthy colours.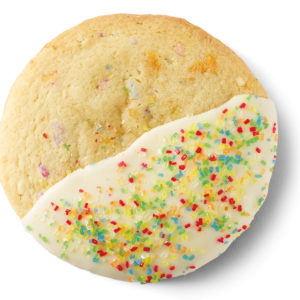 The fluffy, soft Confetti Sugar Cookie is half dipped in a white chocolaty coating and dusted with crunchy sugar sprinkles. Whether you're looking for a pick-me-up or merely in the mood for a sweet treat, look no further than everyone's favourite Spring cookie.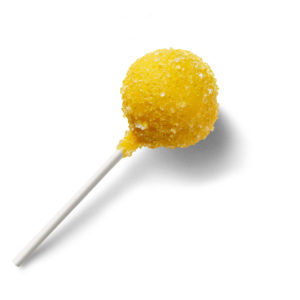 Add a zest of flavour to your Spring activities with the Lemon Cake Pop. The cake pop features lemon flavoured white cake, enrobed with a zesty yellow chocolaty coating and topped with white and yellow sweet and sour topping that's sure to brighten your day.
MORE REWARDS ARE IN BLOOM
This Spring is even more rewarding for TD Bank customers at Starbucks. Beginning today, TD customers can link select TD Cards with a Starbucks Rewards account, while also earning TD Rewards or Aeroplan points with purchases made through the Starbucks app. More details about the partnership can be found here.
EARTH MONTH OFFERINGS
Starbucks is celebrating Earth Month with a sustainable gift card and continued commitment towards a resource-positive future.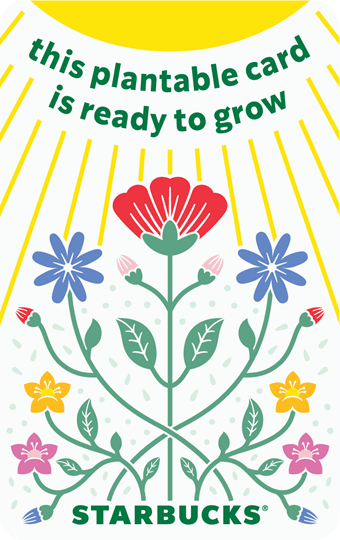 The new Earth Month Starbucks Card is the gift that keeps on giving. Made from seed paper, once it has been redeemed, the card can be planted and flowers will bloom!
Starbucks and TD Bank Group Expand Innovative Relationship to Reward Millions of TD Cardholders in Canada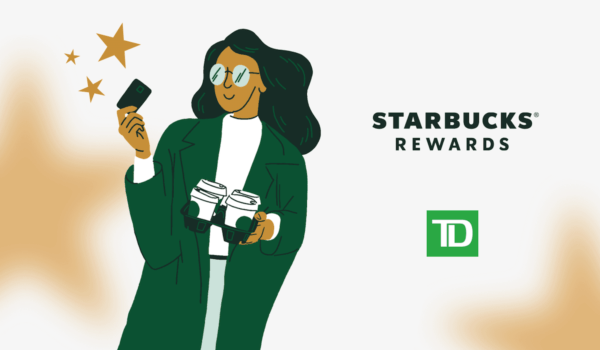 Customers can now earn rewards at both Starbucks and TD with purchases made through the Starbucks® app
Starbucks Canada and TD are revolutionizing rewards in Canada. Building on the  partnership announced in 2020 Starbucks and TD are enabling millions of TD cardholders to earn accelerated Stars and TD Rewards or Aeroplan points with purchases made through the Starbucks® app, when they link their Starbucks Rewards account to an eligible TD debit or credit card. In addition, once customers have linked their Starbucks Rewards to a TD debit or credit card, they have the ability to convert TD points into Starbucks Stars in real-time to use toward free food or beverages at Starbucks – an industry first in Canada.
The announcement is an evolution of Starbucks and TD's first-of-its-kind partnership, which gave TD Aeroplan Visa cardholders the ability to earn accelerated Aeroplan points at Starbucks stores. Now, the program has been expanded to include millions of TD card holders, making rewards more accessible than ever.
"Our customers have told us that they would like more options to pay, earn and redeem Stars as Starbucks Rewards members," says Peter Furnish, vice president of marketing and digital experience at Starbucks Canada. "Through this expanded partnership and the significant opportunity it presents to reward our customers in multiple ways, we are excited to welcome the millions of TD customers to the Starbucks Experience, while expanding and deepening loyalty and engagement with our Starbucks Rewards members."
Reaping the Rewards
A Loyalty Trends report1 revealed that 47 per cent of consumers believe reward incentives are more important now than they were pre-pandemic, with Gen Z and young millennials 2 valuing loyalty programs the most. As consumers continue to lean into loyalty programs, Starbucks and TD are making it even more rewarding for customers to purchase through the Starbucks app.
By linking a Starbucks Rewards account to an eligible TD Access Card with Visa Debit or Credit Card, customers will:
Earn 50% more Stars on purchases or card re-loads made through the Starbucks® app.
TD Rewards or TD Aeroplan card holders can also earn 50% more TD Rewards or Aeroplan points on purchases through the Starbucks® app.
TD Rewards cardholders can convert TD Rewards points to Stars in real-time to use toward free food or beverages at Starbucks.
Some restrictions apply. See terms and conditions.
Media release and image provided by Dane Gergovich, Media Profile and courtesy of Starbucks Stories.