FEATURE MENU FOR MARCH 28 – 1 APRIL
Every week we send out our weekly menu highlighting the choices available for ordering! We use fresh local ingredients with the aim of elevating the farm-to-table experience.
Our feature menu for this upcoming week and remember to place your order by March 30th for pick up on April 1st (no joke) at my commercial space.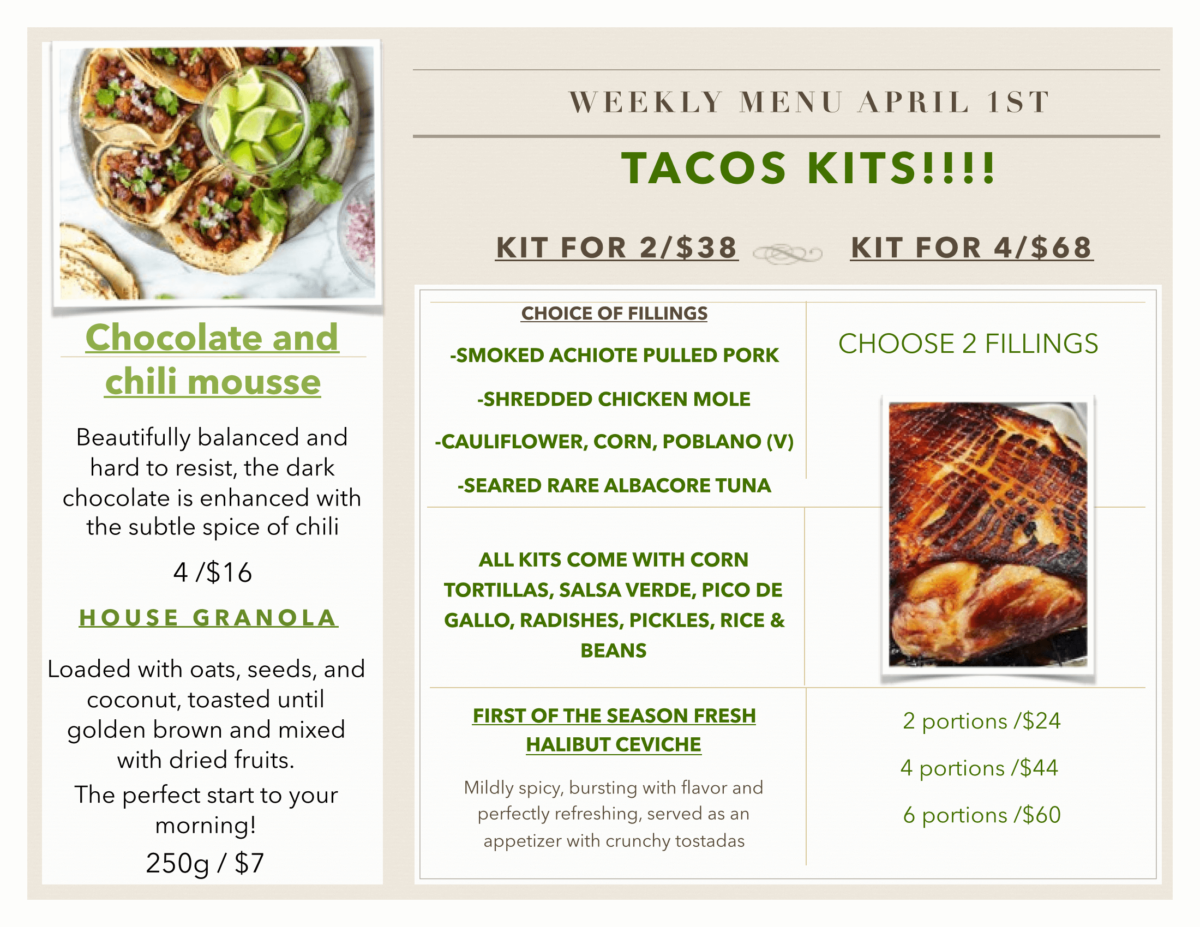 Frozen Pizza Dough
Our pizza dough is carefully prepared with our own sourdough for that nice flavour and additional chew. A fun interactive way to involve the kids into dinner preparation. Inquire about our pizza kit, sold with tomato or cheesy white sauce.
Dough Ball
1 frozen dough ball makes one 12″ pizza.
Pizza Kit (Red Sauce)
Frozen dough and sauce. Makes one 12″ pizza.
Pizza Kit (White Sauce)
Frozen dough and sauce. Makes one 12″ pizza.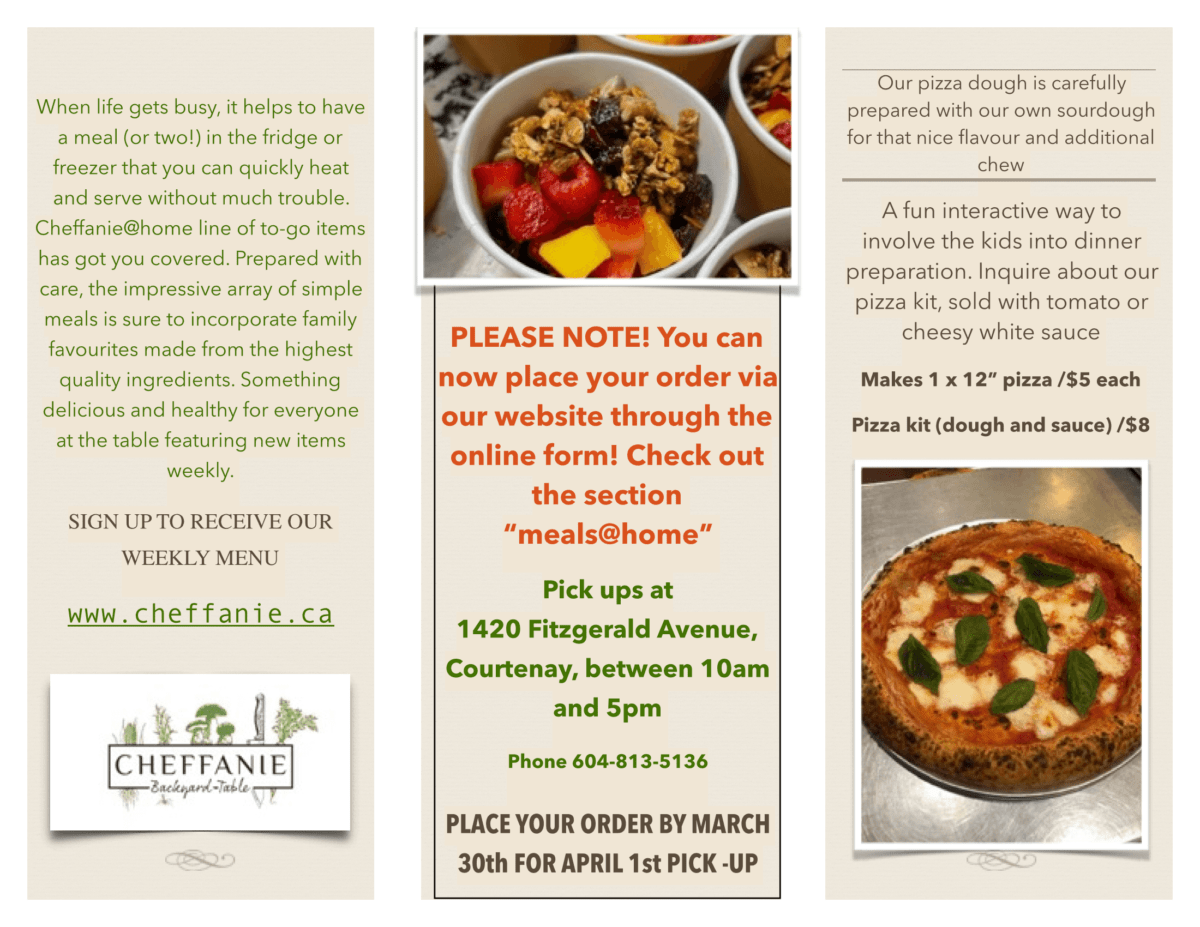 Weekly Specials
Our feature menu changes every week and is prepared using locally sourced ingredients.
TACO KIT!
A few clients have requested TACO KITS! So, I did it! All kits come with corn, tortillas, Salsa Verde, Pico de Gallo, radishes, pickles, rice & beans.
First of the Season Halibut Ceviche
Mildly spicy, bursting with flavor and perfectly refreshing, served as an appetizer with crunchy tostadas
Desserts and More
Chocolate and Chili Mousse
Beautifully balanced and hard to resist, the dark chocolate is enhanced with the subtle spice of chili.
House Granola 250g
Loaded with oats, seeds, and coconut, toasted until golden brown and mixed with dried fruits. The perfect start to your morning!
GET IN TOUCH WITH US
Call: (604) 813-5136
Email: backyardtable@nullcheffanie.com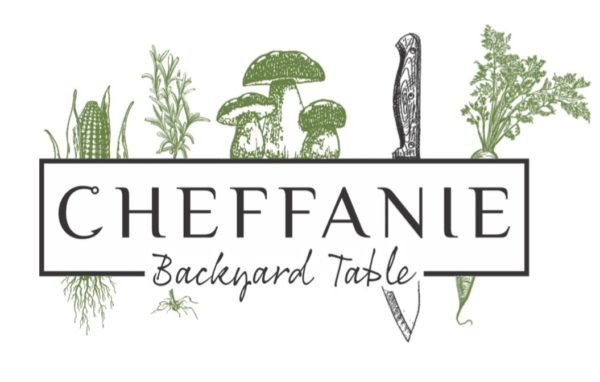 Information and images courtesy of Cheffainie.ca.