Feature menu for this upcoming week and remember to place your order by February 23rd for pick up on February 25th at my commercial space located at
1420 Fitzgerald Ave in Courtenay.
Pickups can be done between 10 am and 5 pm.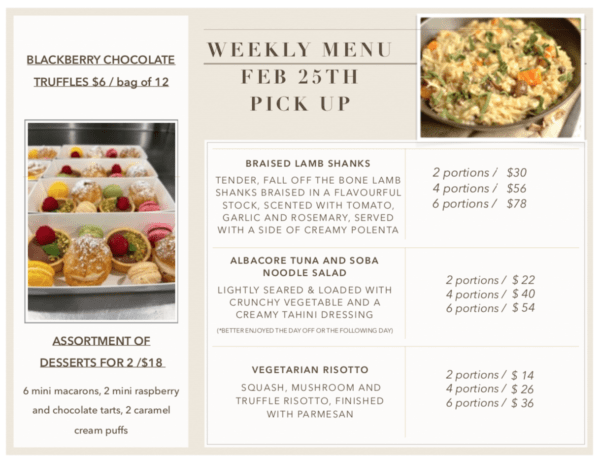 Should you wish to order the 3-course meal box, including 1 braised lamb shank with truffle risotto for main, 1 Albacore tuna salad for appetizer and 1 assorted dessert box, this offer is priced at 
$49 per person + tax.
Please specify the quantity for each dish you would like to get. Most items come fresh and include reheating instructions.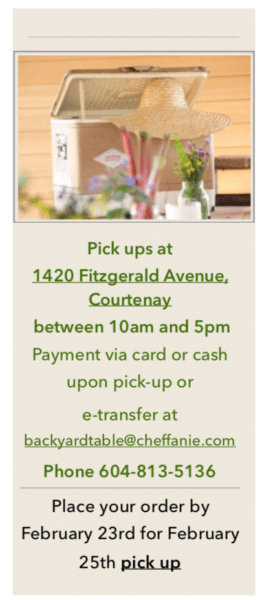 Information and images provided by Cheffanie.