Weekly menu available from Cheffanie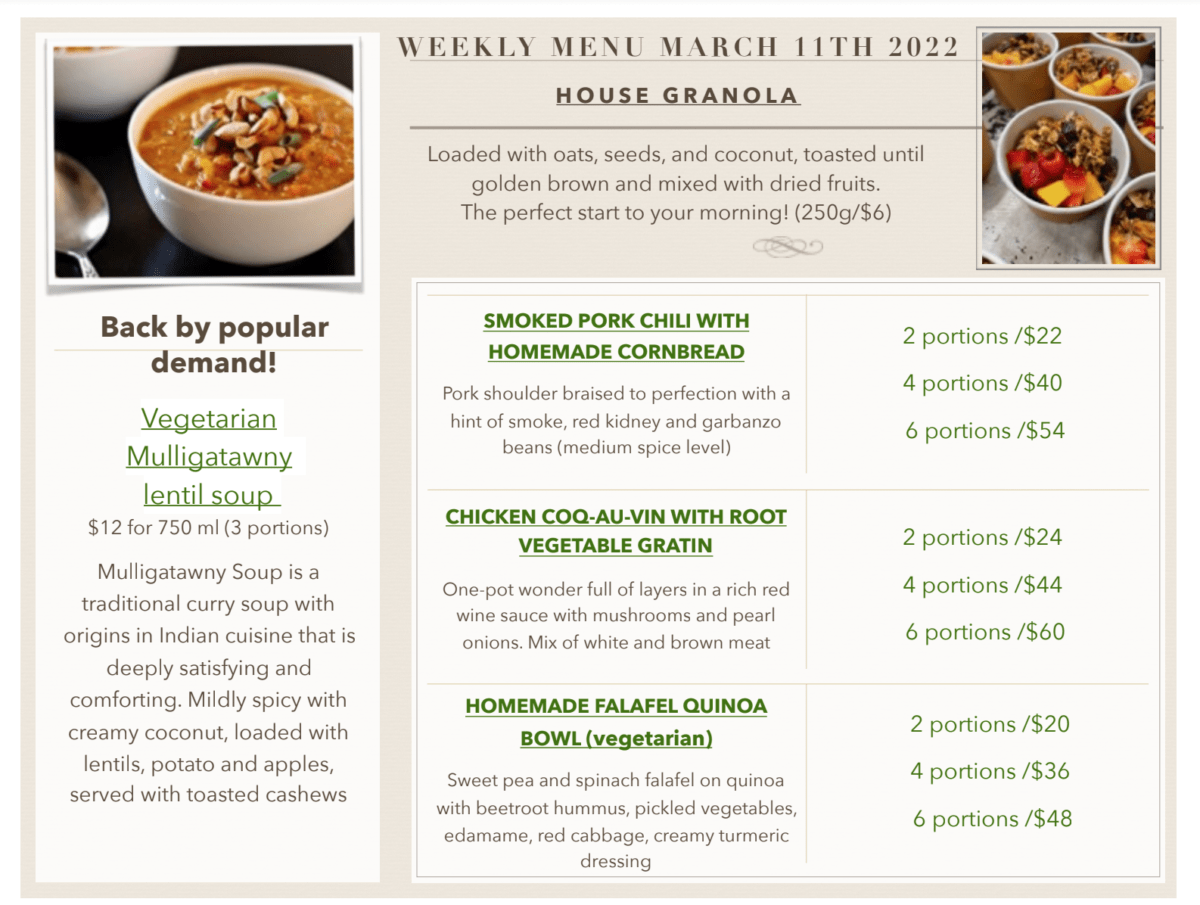 Remember to place your order by March 9th for pick-up on March 11th at my commercial space located at
1420 Fitzgerald Ave in Courtenay.
Pickups can be done between 10am and 5pm.
Please specify the quantity for each dish you would like to get.
All items come fresh and include easy reheating instructions.
You can place your order via email at backyardtable@nullcheffanie.com or by phone at
604-813-5136
Additional info such as pick-up address & payment method is also included on the sheet.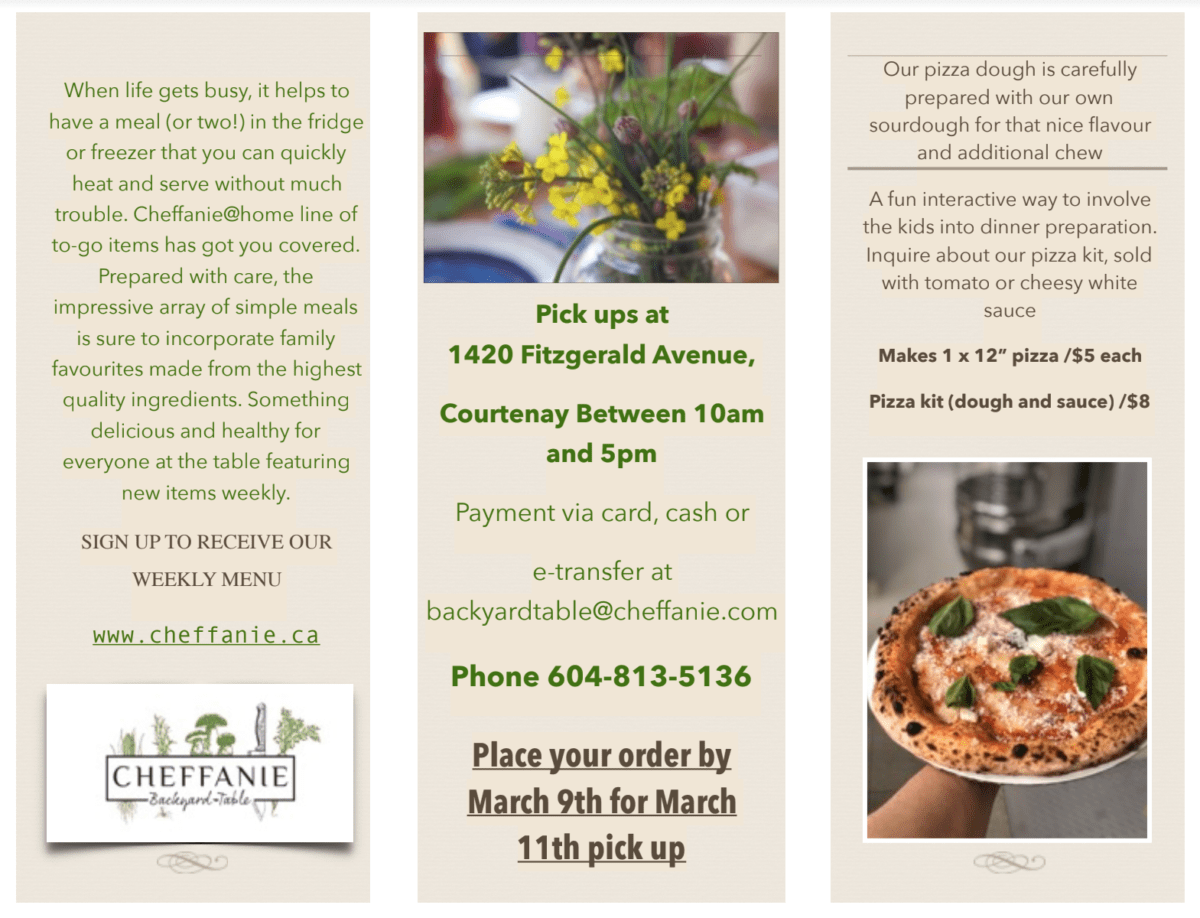 It means the world to us to have your support. To help our business grow, we would appreciate it if you would leave us a review on Google and tag us in any pictures you upload to social media. (Instagram: cheffanie.ca)

https://g.page/r/Cf-Gl-tqOn8OEAI/review
Information courtesy of Cheffanie.