Our new releases are from an exceptional growing season – 2017 had an abundant summer at our little vineyard. Our Syrah, Cabernet Sauvignon and Viognier are drinking very well, and we hope that they will add to some of the moments you might share with the ones you love. In addition, our 2020 Little Monster Syrah Rosé will play a nice part in any afternoon patio hang as the weather gets even hotter.
2017 was particularly noteworthy because it was the first year we had more control of how our vines were looked after and tended to. It was the beginning of our move toward a more minimally intervened and organic vineyard. We hope that you taste the difference that these choices have resulted and it leads to a more honest expression of the growing season.
Thank you again for all of your support, and we hope that you have the opportunity to enjoy our wines in special moments.
Gaurav & Tracy
2022 Spring/Summer Releases
2017 Cab Sauvignon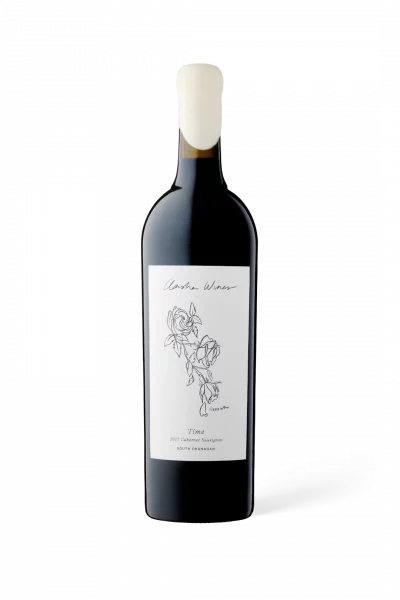 The nose is like walking into a fancy English apothecary a hundred yeas ago – dried eucalyptus, sweet tobacco and the gentlest whiff of sandalwood. Darker fruit palate is deep but not lacking freshness, perfectly ripe and balanced by a verdant note of early springtime earth.
$129.00 for 3 (minimum order) available online
2017 Viognier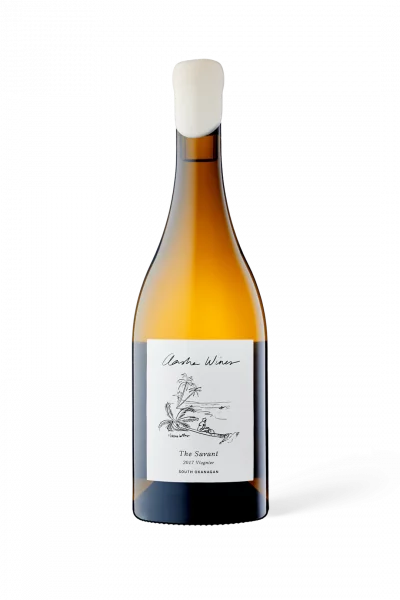 More than anything, this is a wine about fruit: think mango gelato, sparkling IKEA pear drink (IYKYK), caramelized pineapple, or a frystal goblet of tropical fruit salad eaten on a hotel patio in Capril. The mouthfeel is like wearing satin pyjamas whil sleeping on satin bedsheets.
$96.00 for 3 (minimum order) available online
2020 Syrah Rosé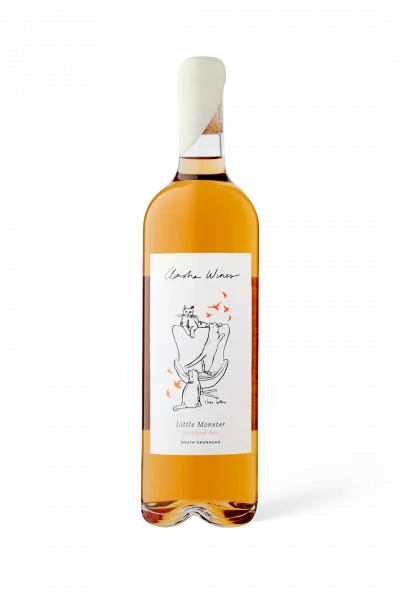 A blush of pink grapefruit is brightened by a charming sprinkle of Syrah's trademark pepper spice. As absurdly easy-drinking as Little Monster can be, this rosé has definitely got some muscle to it – think medium body, luscious texture, & a broad, epic palate of strawberries and cream.
$69.00 for 3 (minimum order) available online
2017 Syrah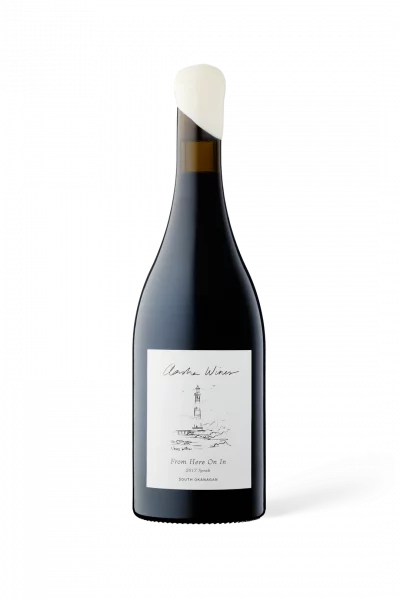 This is a lighter red with a backstory, a glass of wine like a mystery to be solved: it's like standing in front of a Jackson Pollock painting, an endess parade of new details to uncover. Red and bue fruit flavours stroll hand-in-hand with bright green eucalyptus and swirls of spicy tobacco.
$117.00 for 3 (minimum order) available online
Aasha Wines
A STORY OF HOPE IN EVERY BOTTLE
The name Aasha comes from the Hindi word for hope, chance, and prospect. Aasha was also the name of our co-owner Gaurav's grandmother. This winery is our chance to make and share something we love—something we hope you will love as well.
We believe every bottle of wine has a distinct story to tell. The story of the grapes, the land, the growing season, and the winemaking, but also the moments shared over a glass—the stories told and new stories created amongst friends, family, even strangers. Our story is one of twists and turns. An unplanned shift from silent partners to taking a chance running a small winery on the opposite side of the country from our home. Aasha Wines is the result of a choice to embrace the plot twist and tell our stories.
Each bottle of Aasha Wine reveals an important moment in our lives on the label. Moments of romance, pain, humour, and whimsy. Our favourite stories unfold over a bottle of wine—we invite you to create new stories of your own with ours.
Planted in 2007, the vineyard is home to rows of gnarled vines of Syrah, Cabernet Sauvignon, and Viognier vines bursting through grass-covered silty loam soil.
OUR VINEYARD
OVERLOOKING WATER AND MOUNTAINS
Our storybook 2.81 acre vineyard sits on a south-facing slope overlooking the water and the mountains. Planted in 2007, the vineyard is home to rows of gnarled vines of Syrah, Cabernet Sauvignon, and Viognier vines bursting through grass-covered silty loam soil. The growing season in the Okanagan is hot and dry, but our location at the center of the valley provides a slightly cooler micro-climate that allows us to pick later than most in the region. We prune for extremely low yields and leave our fruit to ripen slowly for the best quality possible. This ensures we can remain as hands-off as possible in the winery, letting the grapes and the soil shine through in the glass.
To supplement our humble home vineyard, we also purchase Pinot Noir and Chardonnay from the Mariposa Vineyard in the neighbouring Similkameen Valley. The climate here is more extreme—hotter summers, colder winters, and less rainfall—but when vines struggle, grapes thrive.
The Mariposa Vineyard is a particularly strong example of the Similkameen terroir, built on a slope with wind protection from Mount Richter and perfect southwest exposure. The three vineyards here were planted across 18 acres in 2011, encompassing a mix of varieties including the prized Chardonnay and Pinot Noir that we just had to have. Volumes are low, but the combination of difficult conditions and organic farming practices produces Chardonnay with both remarkable richness and a bright balancing edge, and Pinot Noir that feels fresh and vibrant, with deep and long-lasting flavour.
Information and images courtesy of the winery.