With summer finally here and knowing you will be looking for the coolest (literally!) summer bevvies to keep you refreshed!
New Vizzy Hard Seltzer flavours launched this year!
PAPAYA PASSIONFRUIT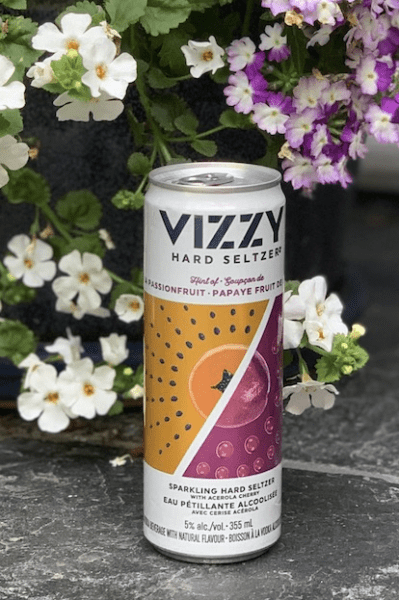 Mouthwatering. That's the first word that comes to mind when we pronounce the names of these exotic fruits. C'mon say it loud: Papaya Passionfruit. It makes your tongue want to jump into a tropical lagoon and float in the lusciousness of this flavour combo.
BLACKBERRY LEMON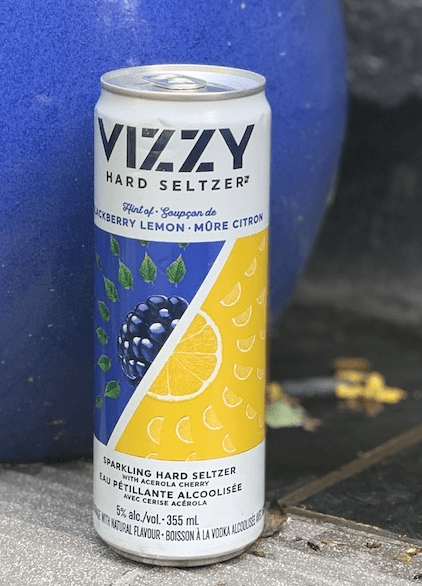 Blackberries are back, not the one with the QWERTY keyboard – we're talking about the purple, soft, juicy, blackberry. But why stop there? We want to amaze your tastebuds, so we're pairing that sweet, tart flavour with the crisp, citrus freshness of lemon. The result? A wild sensory ride.
RASPBERRY TANGERINE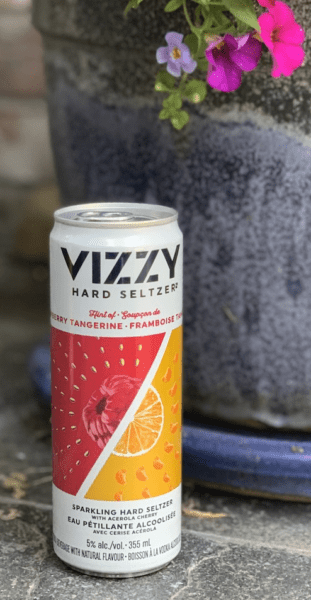 We think there's nothing sweeter than puppies playing in a field of flowers. Unless we're talking about the tasty combo of Raspberry + Tangerine. Gather all your senses and open your third eye, because this is an experience that will transport you to undiscovered flavour planes.
WATERMELON STRAWBERRY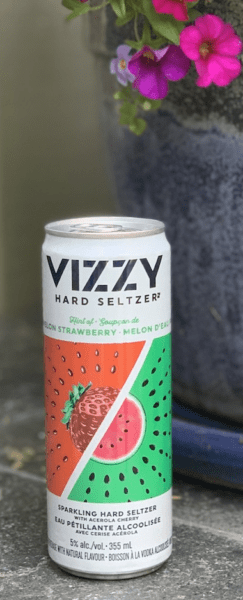 You asked, we listened. Discover a new level of flavour that will leave your mouth buzzing with its irresistible taste. The sweetness of a fresh watermelon blends beautifully with strawberry, taking your palate to places it's never dreamed of.
Vizzy Signature Pack Flavours
Vizzy brings bursts of positivity with its vibrant branding and offers a variety of dual-flavoured hard seltzers to the market – each with superfruit acerola cherry. This year, Vizzy introduced four new fruit-forward flavours to Canada: Blackberry Lemon, Papaya Passionfruit, Raspberry Tangerine and Watermelon Strawberry, now available at select local liquor stores across Canada in the Vizzy Signature Pack and as singles, to find your fave!
Vizzy Limited Edition Pride Cans
Just in time to add more flavour to your Pride month celebrations, Vizzy launched a limited edition rainbow can in Papaya Passionfruit. The perfect addition to any Pride events you might have coming up!
About Vizzy Hard Seltzer
Vizzy is a Hard Seltzer that launched in Canada in 2021 – but it's not just another Hard Seltzer. Vizzy brings positive vibes and ups the seltzer game by offering a variety of dual-flavoured hard seltzers – with superfruit Acerola Cherry in every sip! Vizzy tastes great directly out of the can! Vizzy Hard Seltzers have light refreshing carbonation and a hint of delicious fruit flavour, perfect for all your drink occasions.
Vizzy is available in 12 unique dual-flavour combinations: Pineapple Mango, Blueberry Pomegranate, Black Cherry Lime and Strawberry Kiwi, plus new fruit-forward flavours that launched this year – Blackberry Lemon, Papaya Passionfruit, Raspberry Tangerine and Watermelon Strawberry! Each 355ml can has 100 calories and 0 grams of sugar. Vizzy Hard Seltzer is readily available at select liquor stores across Canada in single cans and signature mix packs. Availability and flavour varieties may vary across Provinces and store locations.
Information provided by Julia Drumbell, Citizen Relations. Images: MyVanCity. I received complimentary product to facilitate this feature.