Meet me at the Empress "Lunch on the Lawn" event series, celebrates the special place that the Fairmont Empress has held in the heart of its community for more than 113 years.
Lunch on the Lawn – the quintessential summer pastime in Victoria, at the Empress, is back by popular demand for summer 2022. It's the ultimate al fresco dining experience on the hotel's iconic front lawns, surrounded by beautiful gardens.
More than a luxury hotel, The Fairmont Empress is where love stories unfold, family traditions begin and memories are created. From dinner dates on The Veranda to celebrations in the Crystal Ballroom, countless unforgettable moments happen every day at the Empress. Overlooking the stunning inner harbour and steps away from the city's charming cobblestone streets, Canada's Castle on the Coast is the social centre of the island.
Reserve a charming harbour-facing picnic spot, complete with blankets, pillows, and a basket brimming with delicious upscale food. Elevate your experience with a bottle of Veuve Clicquot champagne, or cocktails from the full Q Bar menu.
MUSIC BY THE SEA – LUNCH ON THE LAWN
August 06, 2022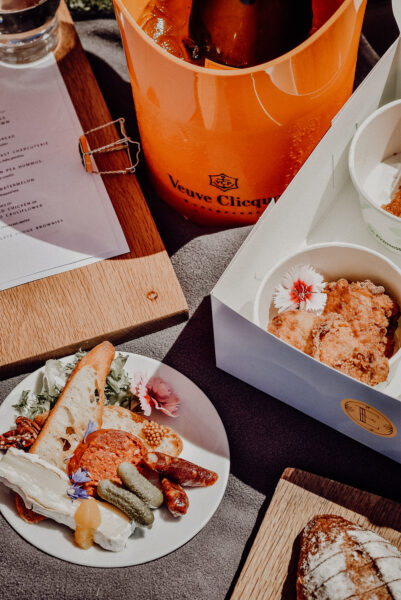 Please join us on Saturday August 6th to enjoy a Music by the Sea performance on our beautiful Fairmont Empress front lawn. Musical performances will begin at 1:00pm.
Make a reservation (maximum of 8 per picnic spot) and bring the ones you love to help share in a special picnic experience at the Fairmont Empress!
Seatings available at 12pm, 12:15pm and 12:30pm
$85 per person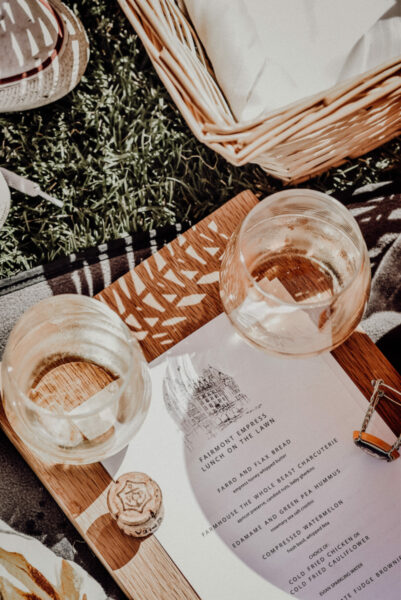 MENU
FARRO AND FLAX BREAD
empress honey whipped butter
FARMHOUSE CHEESE & WHOLE BEAST CHARCUTERIE
apricot preserve, candied nuts, baby gherkins
EDAMAME AND GREEN PEA HUMMUS
rosemary sea salt crostini
COMPRESSED WATERMELON
fresh basil, whipped feta
YOUR CHOICE OF COLD FRIED CHICKEN OR COLD FRIED CAULIFLOWER
SAN PELLEGRINO OR AQUA PANNA SPARKLING WATER
DARK CHOCOLATE FUDGE BROWNIES
BOOK NOW
Enjoy a Music by the Sea performance on the beautiful Fairmont Empress front lawn. Musical performances will begin at 1:00pm.
Date: Saturday, August 6
Location: Fairmont Empress Hotel (721 Government St., Victoria, BC)
Price: $85 per person (minimum of 2)
Reservations: Music by the Sea – Lunch on the Lawn | Q at the Empress
Seating starts at 12 noon to 12:30 pm. Performance starts at 1pm.
Information and image provided by Dina Vieira, Director, Public Relations, Fairmont Empress.