In addition to the weekly wine review and the various other, usually wine-related, articles I write for My Van City, I am including a new one that will appear from time to time.  I'm calling it, 'From the Cellar'.
It will be much like the wine reviews, except that it will feature wines that have been aged.
It came to my attention that in an earlier review, I included a wine that is no longer made by a certain winery.  They were very happy with the mention and my positive comments, but they were concerned someone might try to track down a bottle and be disappointed when they found it wasn't being produced any longer.  So, from now on I will keep the 'Wednesday Wine Review' to recent vintages that should still be available and 'From the Cellar' for those that I have to blow the dust off of.  There are no hard and fast rules.  I recently bought a couple of reds at my local liquor store that were 2010 vintages (a great deal in my eyes).  While most people drink what they buy in a matter of days, if not hours, more and more people are realizing the benefits of holding on to some of their wines and are enjoying the benefits of doing so.
Prices indicated are the costs when purchased.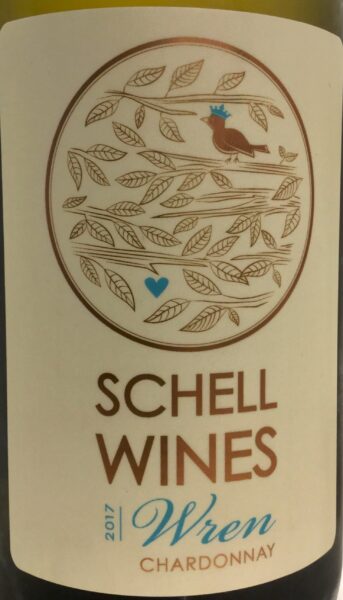 2017 Wren Chardonnay
Schell Wines
Kelowna, BC
$32.19
Lemon yellow with medium-minus intensity.  The nose is delicate and well-integrated with aromas of apple, lemon, and buttered toast.  Good balance with a creamy texture.  Lemon cream, apple, and toasty oak on the palate followed by a medium-plus finish.  Time has not hurt this wine in the least.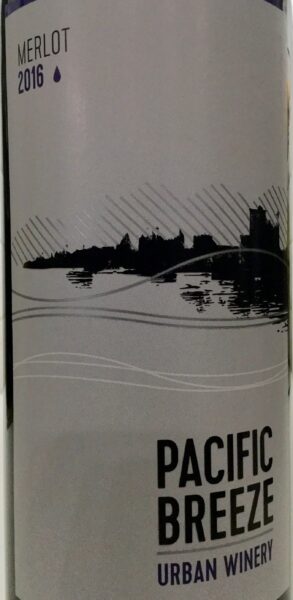 2016 Merlot
Pacific Breeze
New Westminster, BC
$20.00
Garnet red with a hint of brick and medium-deep intensity.  The nose is rich with dark berries, prune, dark cherries, earth, leather, chocolate, and spice.  Well balanced. The flavours echo the nose followed by a medium-long finish with bright fruit lingering.  Well-made with character.  This age-worthy wine is a bargain.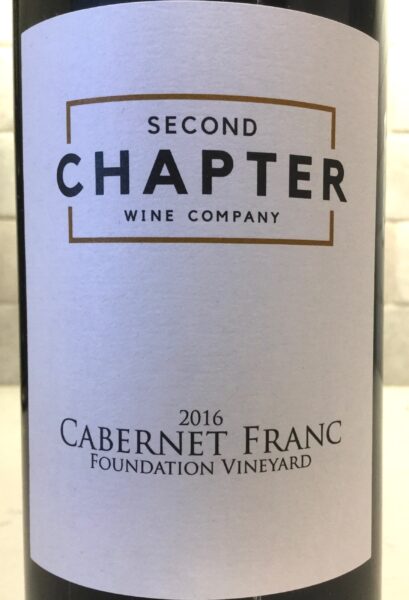 2016 Cabernet Franc
Second Chapter
Oliver, BC
$35.00
The grapes for this wine were harvested from their Foundation Vineyard.  Garnet/black in colour with deep intensity.  The nose is layered with aromas of blackberry, cassis, cherry, plum, spice pencil shavings and vanilla.  Well balanced.  The flavours mirror the nose with juicy red and black fruit dominating.  The finish is medium-long.  An impressive wine that still has years ahead of it.  It paired beautifully with Greek meatballs.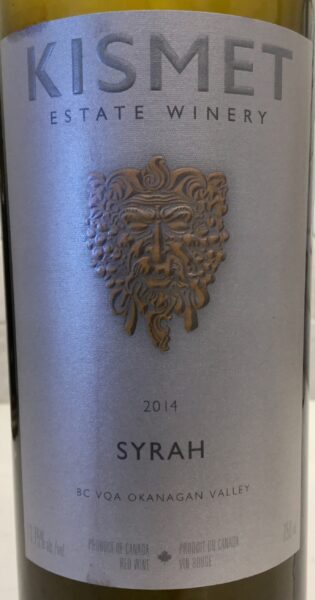 2014 Syrah
Kismet
Oliver, BC
$29.99
Garnet red/black with deep intensity.  Cherry, blackberry, blueberry, spice, vanilla, bramble, and menthol on the nose.  Well balanced with soft tannins.  Berry flavours dominate the palate followed by a medium-long finish.  Well-aged, near its prime and an excellent accompaniment to BBQ ribs and corn salad.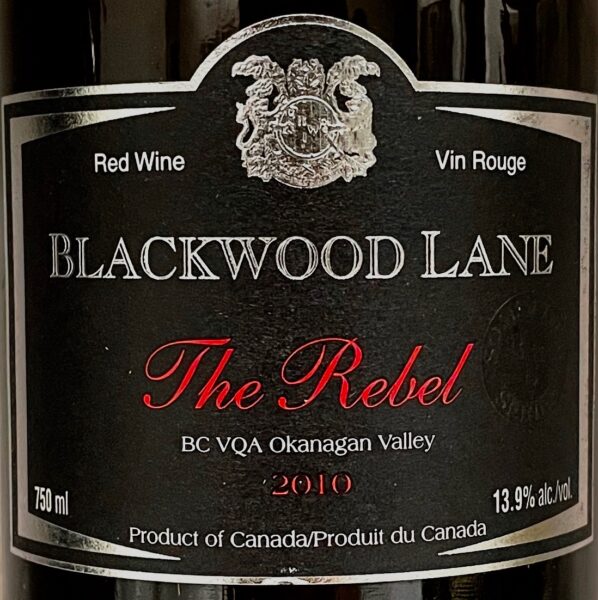 2010 The Rebel (Syrah)
Blackwood Lane
Langley, BC
$44.00
So much better than the last one I opened three years ago.  Garnet red with a hint of brick and medium-deep intensity.  The nose is layered and complex with aromas of blackberries, black cherries, plums, earth, black olives, blueberries, sweet spice, pencil shavings, and a hint of menthol. Well-balanced with silky-smooth tannins giving it a rich and luxurious texture.  The aromas carry over onto the palate followed by a medium-long finish.  Outstanding.
(All photos – Sam Hauck)