"In this series we bring you our #FavouriteThings Holiday Gift Suggestions which we personally recommend"
For the lucky few who will manage to smuggle the coveted Moon Curser Wine Advent Calendar. No surprise quanitites will be limited.
Offering FREE SHIPPING on orders of $350 or more of Moon Curser wine…but only until 11:59 pm (Dead of Night, as it were) on Sunday, November 27th
"Doesn't happen often; tell no one we've gone all nice-like for the holidays…" Moon Curser
Wine Advent Calendar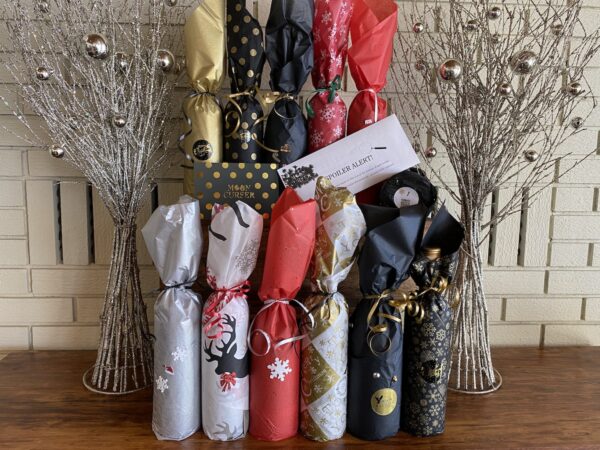 The Moon Curser Wine Advent Calendar vanished awfully quick the last couple of years and you are encouraged to stake your claim to one soon, if you are so inclined.
Each Moon Curser Wine Advent Calendar contains 12 mystery wines, all beautifully hand wrapped by elves. The wines include a carefully selected assortment of current releases (including some that are sold out and no longer available for sale individually) alongside a selection of library wines from our cellar. There are three red library wines included in the calendar, and four sparkling or white wines. We have probably said too much…!
You can start counting down the nights left until Christmas from Dec 13th onwards, until Christmas Eve. Each wine is individually wrapped and numbered, with cryptic clues as to the character of the wine provided at the bottom of each bottle. Need to peek and risk joining Santa's bad list? We understand – look for the envelope inside your box that reveals and explains the clues. Wondering what wines to chill in the fridge before you are ready to unwrap the bottle? Look for a snowflake on the bottom of each bottle.
PRICE: $549.99 /12-bottle set +applicable tax/dep. Free shipping applies till Nov 27.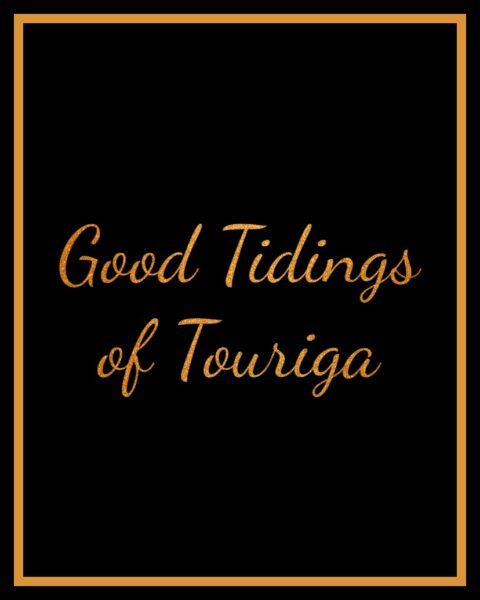 As the only producer in BC making table wine from this elegant, old-world grape variety, we have a history of multiple Platinum and Gold Medal awards for this wine. This is a rare opportunity to taste a vertical of 5 vintages in this 6-bottle set. It includes one bottle each of 2016, 2017, 2018 and 2019 vintages, alongside two bottles of our current (now long sold out) 2020 vintage.
PRICE: $324.99 /6-bottle set +applicable tax/dep. +shipping (increase order to $350 for free shipping till Nov 27).
ORDER GOOD TIDINGS OF TOURIGA NOW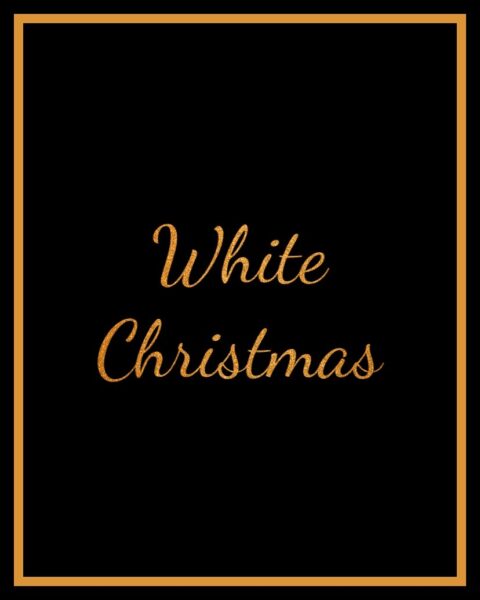 What better way to make your days merry and bright than enjoying some white wines as you get ready for the holidays…..! This 6-bottle set includes these festive favourites:
2 X 2021 Moonlit – our sparkling wine 🍾🥂!
2 X 2021 Roussanne Marsanne – citrus fruit notes, toasty brioche and just a kiss of oak – the perfect pairing to your turkey dinner.
1 X 2021 Viognier
1 X 2021 Arneis – Platinum Award Winning; now sold out!
PRICE: $161.44 /6-bottle set +applicable tax/dep. +shipping (increase order to $350 for free shipping till Nov 27).
Just looking for that perfect pairing for turkey? Or other wines to gift?
Roussanne Marsanne 2021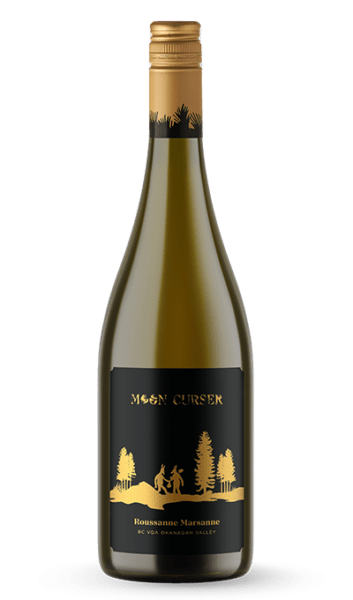 A classic Rhône Valley combination of Roussanne and Marsanne grown and made on the Osoyoos East Bench. Floral and citrus fruit notes with a kiss of oak; elegant and graceful.
Roussanne Marsanne 2021 93 points – John Schreiner
PRICE: $27.99 +applicable tax/dep +shipping
Give the Gift of WINE CLUB (to a loved one…or to yourself?)
Our Highly Suspicious and In The Know Wine Club members enjoy free shipping on orders of 6 or more bottles, receive 15% and 10% (respectively) discount on additional wine purchases, and can select the wines they want in their club shipments. They also often get first dibs on special releases like our Advent Calendar. Yeah, we know; pretty sweet deal.
LEARN MORE OR JOIN WINE CLUB
Is the wine you want to give no longer available?
Please remember that we can easily arrange for a gift certificate in any denomination.
Information and images courtesy of the winery.