Consumption changes like "Dry January", where participants refrain from drinking alcohol for the entire month, is an example of how Canadians try resetting their lifestyle choices in the new year. However, according to new data from Inniskillin, Canadians find it particularly hard to stick to this resolution.
In fact, 1 in 10 Canadians claim they have tried Dry January and failed, with 1 in 6 Canadians (15 per cent) reporting they successfully completed the month. And these findings change depending on your age:
One quarter of Gen Z's claim they tried Dry January but failed, the majority of whom only managed two weeks
For Millennials, 1 in 6 (16 per cent) have tried Dry January and failed
There are many ways to feel better about your alcohol choices without going cold turkey. Below is a list of "Better for You" wine options to have in hand while manifesting your best self for the year ahead.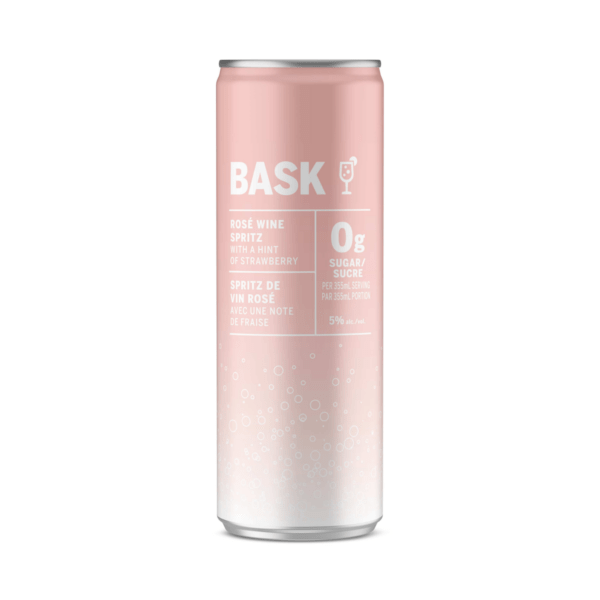 The zero sugar ready to drink beverage BASK's Crisp Rosé Wine Spritz Can is a fan favourite that can be enjoyed all year long. With zero grams of sugar in each can, the refreshing beverage is perfect for any occasion. From watching fireworks in your driveway to cozying up in front of the fire, this drink can help you get through the harsh winter months with a taste of summer in every sip.

The zero sugar wine
The perfect match for year-round casual entertaining: because who doesn't want a full bodied, great tasting Pinot Noir with 0 grams of sugar? Bask launched in 2020 as Canada's first 0 grams of sugar per serving, domestic wine brand.

The low alcohol wine
A wine as light and refreshing as your goals for 2023. Kim Crawford's Illuminate Sauvignon Blanc offers a low-alcohol option (7% alcohol vol) for new year, new you enjoyment. With an aroma of passionfruit and guava and an elegant herbal and crispy citrus on the palate, Kim Crawford Illuminate is a perfect full flavour, low alcohol take on this popular white wine.
Wines for Lunar New Year Celebrations
January 22 marks the Lunar New Year for Chinese and Asian communities world-wide. The day celebrates the beginning of the lunar calendar, and many Canadians partake in the vibrant festivities. According to Wine Growers Canada, China is the largest export market for Canada's Icewine industry. To honour both countries' love of authentic Icewine, below are some top Icewine products and one Icewine-based cocktail to help ring in the Lunar New Year.
Jackson-Triggs​​​​​​ Riesling Icewine

An inviting dessert wine that displays harmonious layers of baked apples, apricot, and peaches, the Jackson-Triggs Reserve Riesling is a decadent Icewine perfect for celebrating the most special of moments.
With a rich mouthfeel balanced by a tight acidity, this Jackson-Triggs Icewine is a national treasure best paired with great company.
Inniskillin Riesling Icewine

For a drink as complex and vibrant as the Lunar New Year celebrations, this Inniskillin Okanagan Riesling Icewine shows the elegance of tropical aromas and flavours of lemon and lime. The good acidity of Riesling allows for a refreshing mouthfeel amid the many layers of flavours that unfold.
Berry-Inn Season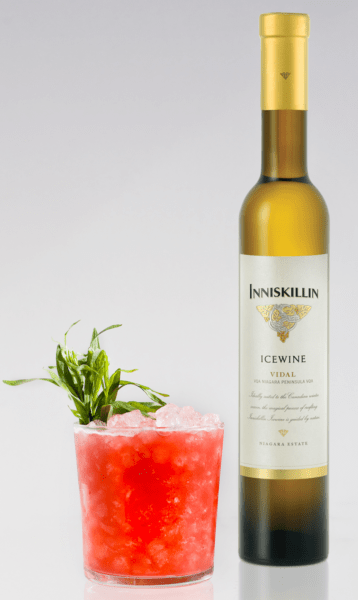 INGREDIENTS
· 3 oz. Inniskillin Vidal Icewine
· 6 raspberries
· 2 sprigs of tarragon
· ½ oz. lemon juice
· ½ oz. simple syrup (optional, based on taste)
Enjoy with crushed ice and garnish with raspberry and tarragon sprig.
PREPARATION
In a muddling glass, muddle the raspberries and tarragon, add the remaining ingredients, add ice, shake and strain over crushed ice into a rocks glass.
Information and bottle shots provided by Guilia Se Barreto, Media Profile