Valentine's Day is almost here and wine is the perfect pairing for any celebration. From the love birds planning a romantic night in, to the girlies hitting the town for Galentines, even those looking for a little solo-quality time.
Perfect wines for a romantic night in
If you're a last minute planner without a reservation, a bottle of wine, red roses and candle lit dinner at home is a perfect date alternative – in fact many people prefer it. Below are some top international and domestic wines that will be sure to impress and help set the mood. P.S red wine also happens to be an aphrodisiac.
Classy Dinner Date
Inniskillin Okanagan Pinot Noir 2020

The Inniskillin Okanagan Pinot Noir is perfect for a classy candle light dinner for two. This is a silky medium-bodied red with cherry and raspberry flavours that magically linger. Best matched to tuna steaks, roast poultry or everyday casseroles
$20.99 available at BC Liquor Stores
A playful date night
Saintly Sauvignon Blanc 2021

Whether it's a game night or cute paint date, Saintly Sauvignon Blanc 2021 is a must for a fun date night! It's the perfect balance of dry, fresh and fruity. With notes of fresh citrus and pineapple, it goes well with grilled chicken or fish dishes along with fresh flavourful salads.
$19.99 currently on sale until March 4 $18.99 available at BC Liquor Stores
A romantic rendezvous
Jackson Triggs Proprietor's Selection Riesling

Perfect for a nightcap after a romantic dinner date, Jackson Triggs Proprietor's Selection Riesling's floral aromas are complemented by flavours of juicy apple, crisp lemon and a hint of spice. It's a great way to end the night!
$10.99 currently on sale until March 4 $9.99 available at BC Liquor Stores
.
Wines to celebrate with friends
Looking to shake-up your Valentine's plans this year? Instead of organizing a romantic night, why not celebrate Galentine's Day or Palentine's Day with your partners- in-wine? Whether you're gushing over new crushes or celebrating the love for your gang, what better way than having a movie marathon, relaxing with skincare and sipping some fabulous wine. Below is a list of wines that make the perfect pairing for an alt-Valentine's Day celebration.
To paint the town red
Bodacious Smooth Red

Bodacious Smooth Red is a must-have, especially when the girls are coming over for Galentine's Day. This wine is bold like you and is a rich and juicy medium-bodied red with aromas of blackberry and blackcurrant with fruit-forward flavours.
$17.99 (1.5) available at BC Liquor Stores
The queens who want to treat themselves
Saintly The Good Rosé 2020

Saintly The Good Rosé is a must for celebrating a break-up or indulging in some self-care with friends. A vibrant, refreshing rosé with aromas and flavours of strawberry, grapefruit and lime, as well as subtle floral notes. The palate has generous acidity, with a medium finish of lingering stone fruit notes.
$19.99 currently on sale until March 4 $18.99 available at BC Liquor Stores
For those enjoying their singlehood
Growers Bartlett Pear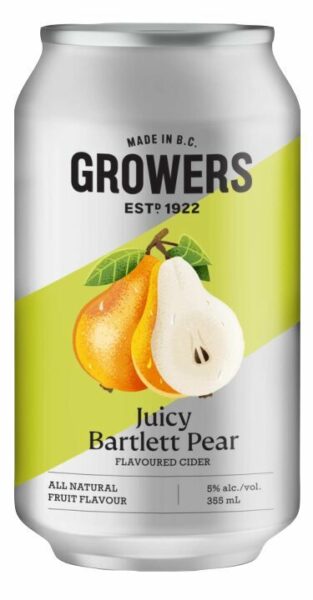 Don't believe that "love is in the air" and are happy being single as a pringle? The Growers Barlett Pear is for you! Ripe and juicy, this easy-drinking pear cider is both delicious and refreshing, boasting succulent orchard fruit aromas and flavours. Just like you, the cider is great on its own!
$13.79 available at BC Liquor Stores
Wines to gift your sweetie
Wine is always a winning gift for your sweetheart and you can take it a level up by gifting them a wine perfectly paired with their personality. Below are a selection of wines that make perfect gifts for the cast of characters in your life.
Nk'Mip Rosé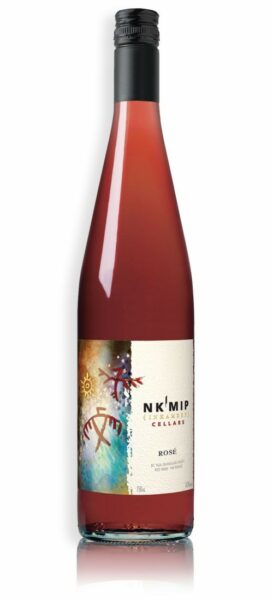 Nk' Mip Rosé is perfect for that person who is fun-loving, full of life and always down for adventure. Aromas of cherry, grapefruit and wild berries, with a palate that has an intense fruit explosion with flavours of grapefruit and red berry.
This wine is clean and crisp with just enough sweetness to balance out the palate.
$23.99 available at BC Liquor Stores
See Ya Later Ranch – Ping Meritage 2018

This classy bottle of See Ya Later Ranch Ping Meritage 2018 is a great gift for the super-confident showstopper that is always the centre of attention. The bouquet is a fabulous blend of cassis, dark tree fruits, red berries, baking spice and toasted oak. The palate is rich with flavours of cassis, red and dark fruits, and mocha notes.
$25.99 available at BC Liquor Stores
Tom Gore Chardonnay

If you're looking for a gift for the sophisticated foodie with great taste and a refined palate, you should opt for the Tom Gore Chardonnay. This California Chardonnay is creamy and broadly textured, with apple, tropical fruit, butter, toast, and oak spice. One can enjoy it with grilled seafood or roast chicken.
$21.99 available at BC Liquor Stores
Media release and images provided by Giulia Sa Barreto, Media Profile.