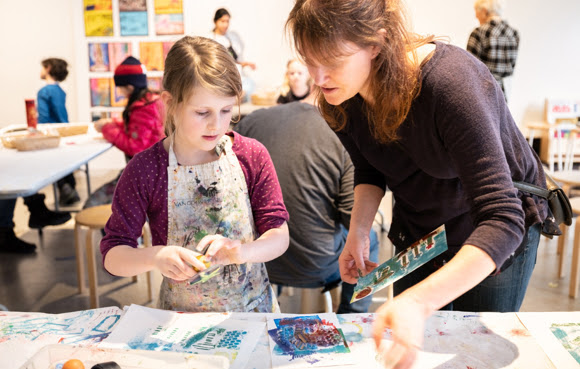 Learn, dream, connect and explore with us on Family Day!
This Family Day, take inspiration from the exhibitions Jin-me Yoon: About Time, Marie Khouri – I Love and Guud san glans Robert Davidson: A Line That Bends But Does Not Break and discover ways to learn, dream and connect through art. Join us for a series of activities that encourage children and their families to explore how creativity can inspire the change we want to see in the world.
Enjoy interactive activities on all four floors of the Gallery PLUS venture into the basement to explore the Conservation Lab with Conservator Tara Fraser! FREE for children 18 and under and Members, or with admission.
*Please note that the Conservation Lab visit and guided family tours require pre-registration on the day of your visit at the Family Day Information Desk.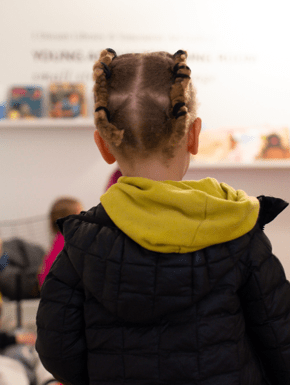 COZY UP WITH I DREAM LIBRARY FOR STORYTIME
YOUNG ACTIVIST READING NOOK POP-UP
FEB 19, 20 and 26
11 AM–3 PM
This Family Day and every Sunday during the month of February, I Dream Library will present books based on the themes of love and activism. Readings will occur in the Rotunda at 1 PM. Suitable for children 12 years old and under.
Free for Members or visitors with an admission ticket.

HONOURING BLACK HISTORY AND ENVISIONING BLACK FUTURES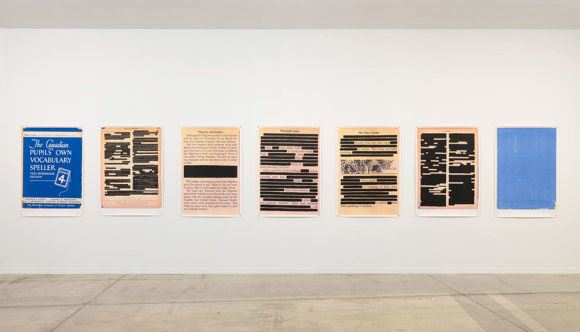 Black History/Black Futures Month encourages us to learn from and honour the past, while envisioning and celebrating the future of Black legacies and experiences. In recognition of this, we're highlighting a work by Chantal Gibson from the Gallery collection in this week's newsletter.
Chantal Gibson initially studied art history and literature but she began to produce altered books in 2010. She has since developed an interdisciplinary practice in which her roles and interests as an educator, writer and artist converge in mixed media works. In her practice, she challenges the ways that colonial values and narratives are embedded in everyday objects and cultural histories. Gibson has become particularly well known for works in which she manipulates books and written language to make the text unintelligible, or to make the text tell a different story. In early book works, she added sculptural elements that resembled Black hair to books, to effectively reinscribe these chronicles–which frequently omitted the history of Black Canadians from their pages–with a bodily Black presence.
How to Read Your Book (or What Hegemony Looks Like) (2019) is a set of seven prints by Gibson. The artist has redacted the text in a grade school reader to draw attention to the ways in which different people and historical events have been portrayed. In some cases the artist has blacked out entire passages, while in other instances she has struck selective words and lines to effectively revise the text and change its meaning. In this piece, Gibson accentuates the centering of a settler worldview and the omission of other perspectives and experiences within the foundational stories that we learn about ourselves and others from a young age.
CELEBRATE BLACK FUTURES WITH AN EVENING OF EVENTS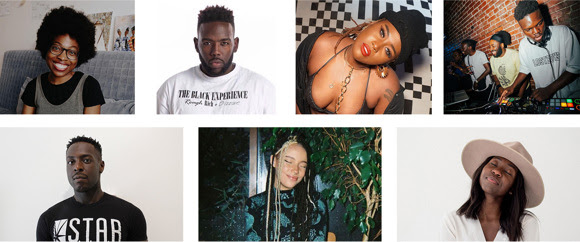 Celebrate Black Futures with the Gallery on February 24 and 25 with three exciting events!
This special weekend celebrates and honours Black Futures Month. We present an offering of events by Black artists and community leaders who inspire, create and nurture community, and conjure our collective futures into being. From mindful movement, to a lively conversation about how culture builds community, , and an Afrobeats dance party, this is a space where voices and bodies can weave and flow.
Events are free with an admission ticket ($29) or a membership. Registration required. Your Membership or ticket includes admission to the Gallery (open until 8 PM) and a glass of complimentary wine or beer (19+) at our Lobby Lounge on Friday.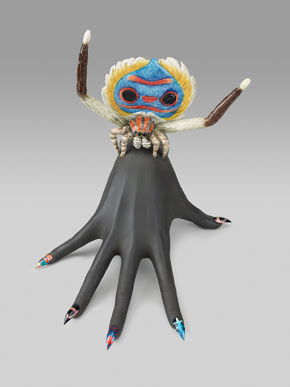 GET READY FOR TWO NEW EXHIBITIONS OPENING NEXT MONTH
Get ready for sculptures, drawings, and multi-sensory installations in Shary Boyle: Outside the Palace of Me!
Outside the Palace of Me is opening in less than one month! Follow Shary Boyle (@magiclanterns) and the Gallery (@vanartgallery) on Instagram to catch a glimpse of the exhibition before it opens!
Find out more about the exhibition on our website. Members can get a first look at Outside the Palace of Me and Hard-Edge during our Spring Celebration on March 3!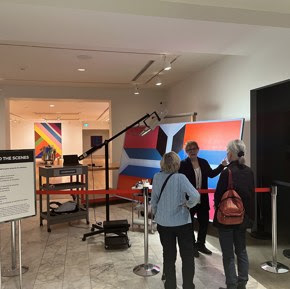 How do you prepare a painting for hanging?
What are D-rings and how do you install them onto your painting? Where can you find supplies to hang your art? All these questions and more answered in Behind The Scenes, a weekly event series at the Gallery. Join Conservator Tara Fraser for the final week of Behind The Scenes as she prepares a work from the Gallery collection for Hard-Edge, our upcoming exhibition opening on March 4.
FROM OUR FRIENDS
VMF WINTER ARTS FESTIVAL
FEB 16 TO 26 | DOWNTOWN VANCOUVER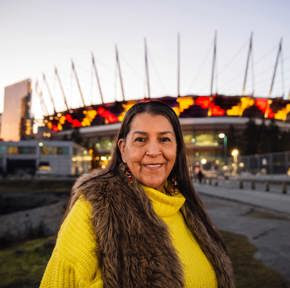 VMF WINTER ARTS is a free, all-ages festival—February 16-26—transforming downtown Vancouver into an open-air gallery and celebration of art, lights and entertainment. Produced by the team behind Vancouver Mural Festival, the 3rd annual festival brings together local and international public art with live experiences—including music, tours, talk, dance parties, food and drink—to connect, reflect and celebrate our city and its diverse communities. Featured art installations include Blanketing The City: Lighting The Way by Debra Sparrow and Present curated by Tafui;
plus free daily, family-friendly entertainment at šxʷƛ̓ənəq Xwtl'e7énḵ Square (formerly known as the Vancouver Art Gallery North Plaza).
Information and images courtesy of the Vancouver Art Gallery.