Summer's here and the time is right for . . . . . . . a glass of wine at Provence Marinaside.
With the good weather here and more people getting out walking and biking, you really need to check out something new if you are anywhere near False Creek or Yaletown or anywhere in greater Vancouver for that matter. Everyone is familiar with Provence Marinaside's reputation as a top-flight restaurant with its West Coast influenced Mediterranean and French food and now you have another reason to drop by. They offer one hundred and forty-five wines by the glass! Can you believe it?
In conjunction with Provence Marinaside owner Chef Jean-Francis Quaglia, Wine director Rachelle Goudreau has made some impressive changes since the restaurant was renovated a year ago. She has incorporated five wine serving / preserving technologies (for the geeks – TORR, Freshtap, Key Keg, Coravin, and By The Glass) in order to offer unparalleled selection for Vancouver wine lovers. This is also great news for tourists who can sample the best of BC without having to travel to the Okanagan. Why so many systems? Well, one reason is that some winemakers have preference for one system over the other. For other reasons and the technical descriptions of each system, just ask Rachelle who is happy to go into all the specific differences.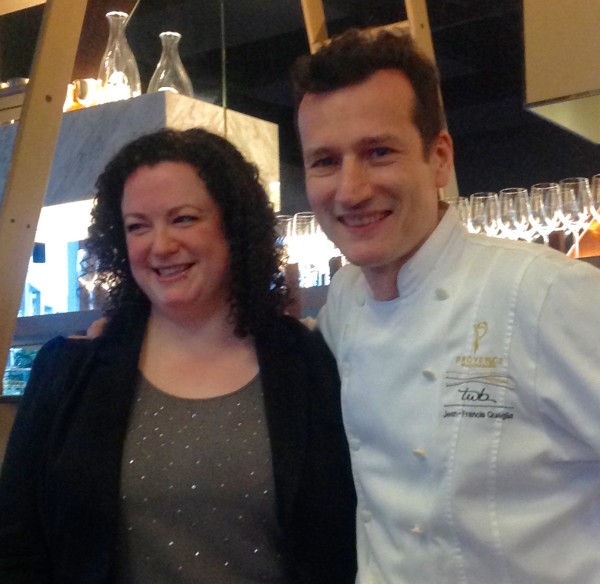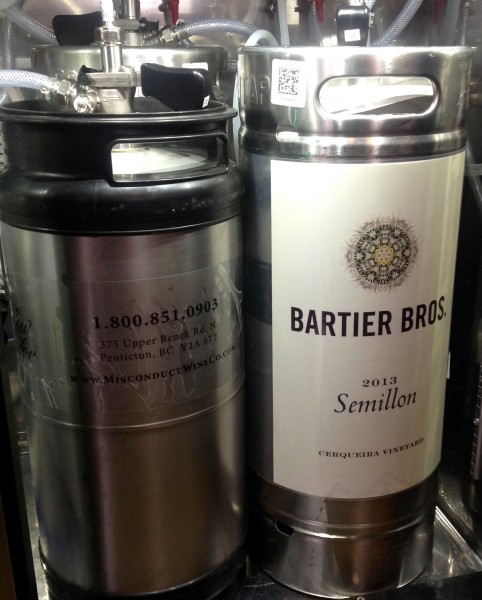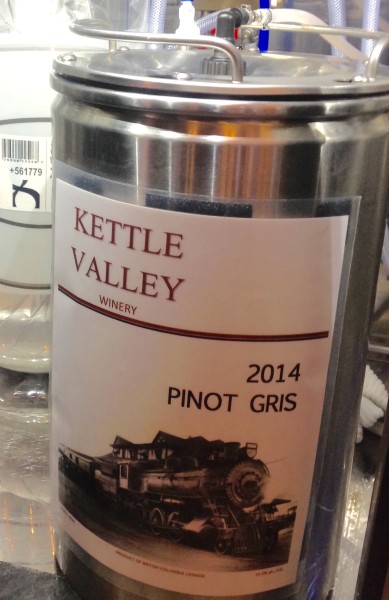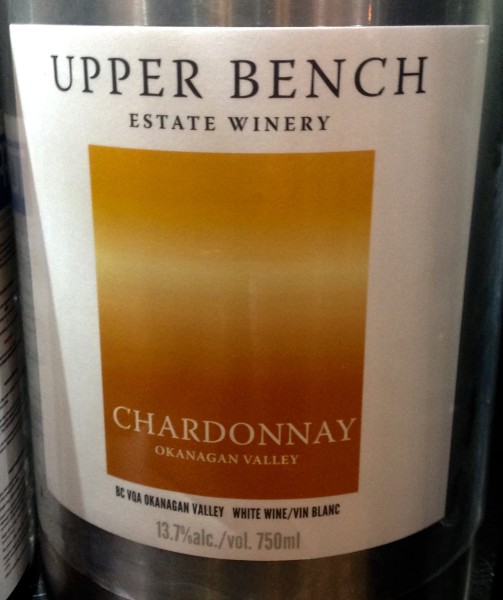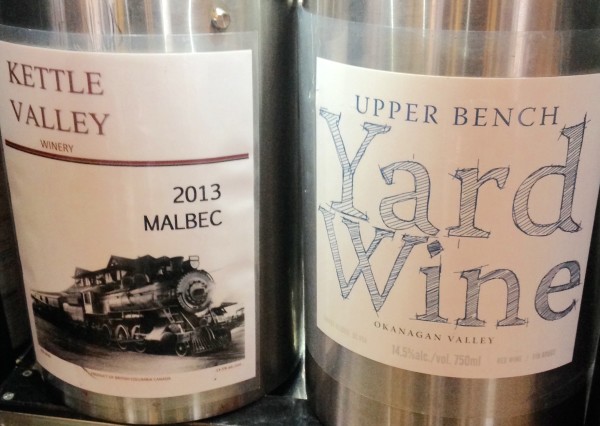 Wines offerings have been selected with Chef Jean-Francis's menu items in mind. Many wines are exclusive to the restaurant, a result of Rachelle working hands-on with several wineries including Fairview, Time, Upper Bench, and others to create special blends.
Provence sells almost twice as much wine by the glass as they do bottles. They offer wines from about 30 BC wineries. Glasses of wine range from $7.00 to over $50 for some very special wines. Their selection is designed to provide value at every price level.
Rachelle trained first as a chef, before moving on to study wine and often works closely with chef Jean-Francis to create new dishes. She often starts with a wine and then creates a dish to match.
When Chef Jean-Francis decided to open the wine bar in what was previously a private dining area, Rachelle decided to go with the Fresh Tap system so they could serve many wines by the glass. They began with 8 taps and now have 48.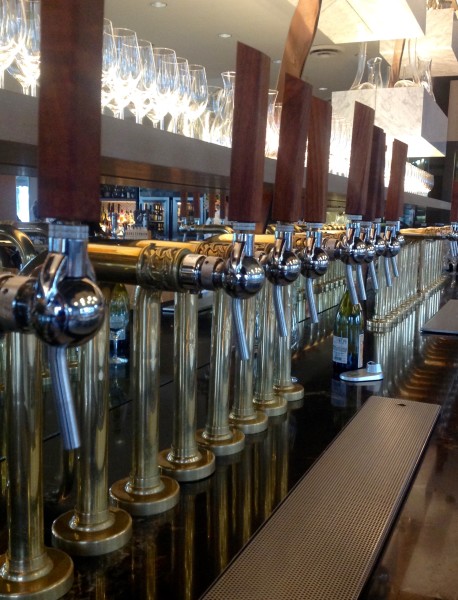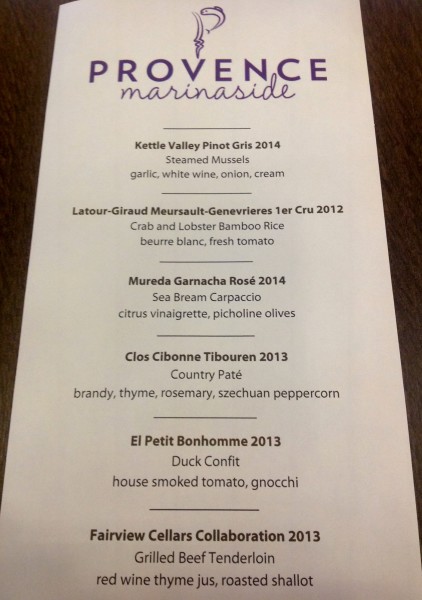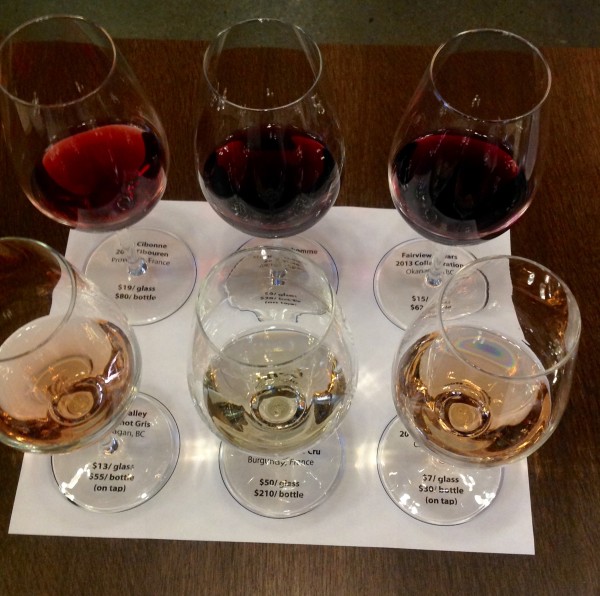 I was invited, along with other writers, to see their new set up and to sample some amazing wine and food pairings, which included:
Kettle Valley Pinot Gris 2014                                              $13/glass
Latour-Giraud Meursault-Genevries 1er Cru 2012          $50/glass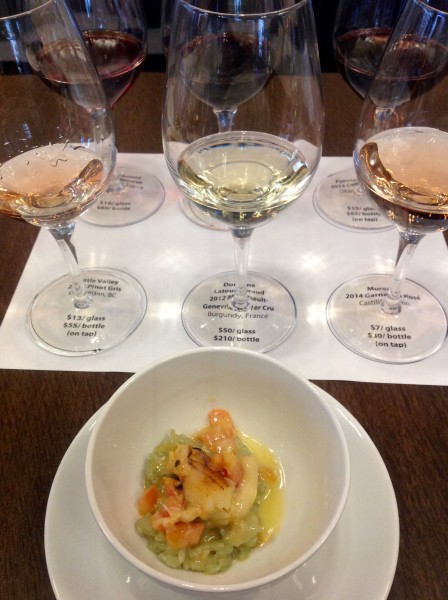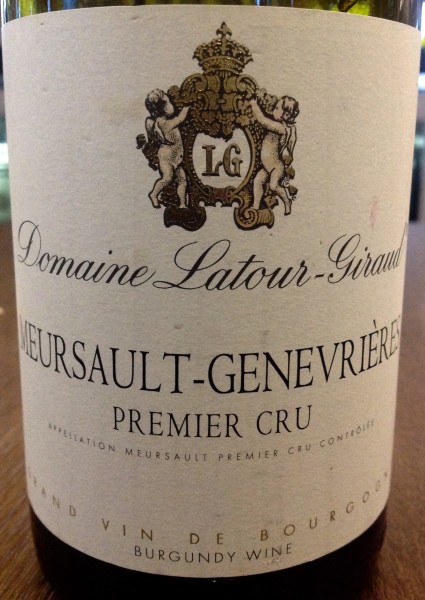 Mureda Garnacha Rosé 2014                                              $7/glass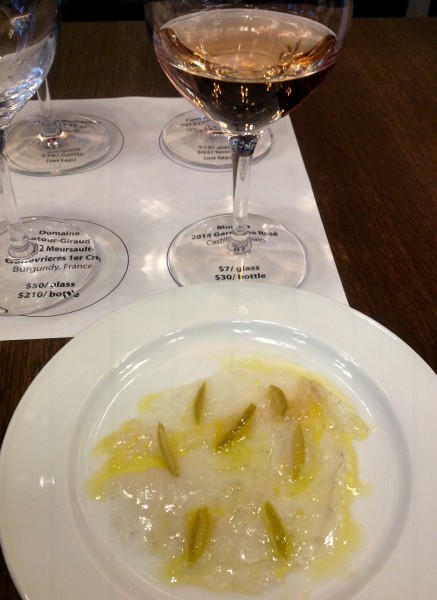 Clos Cibonne Tibouren 2013                                              $19/glass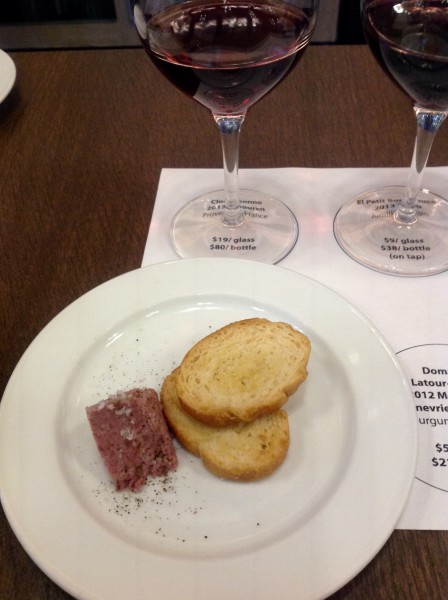 El Petit Bonhomme 2013                                                     $9/glass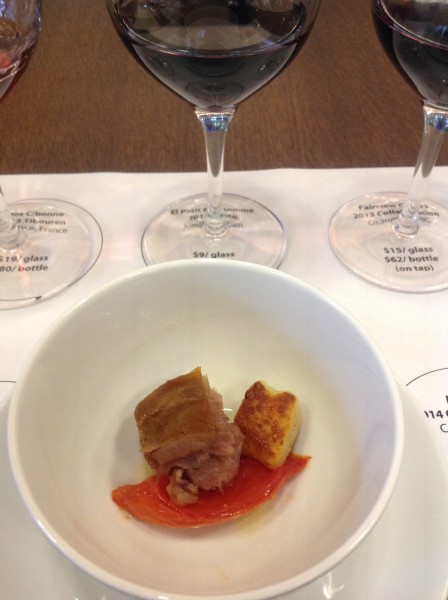 Fairview Cellars Collaboration 2013                                  $15/glass
The Wine Bar features "Tappy Hour" everyday from 3-5, with specially selected white wines, red wines and food items for $5.00 each. In addition, Perfect Pairings take place every other Thursday in the Wine Bar. These events feature wine tastings with paired snacks and is a great way to learn more about wine styles that you may be unfamiliar with and how to pair them with foods so that they compliment one another. Perfect!
So drop in for a glass of your favourite or take the opportunity to try something new. If you are a wine geek, give yourself lots of time to drool over the amazing wine list.
I was very impressed when I tried a hitherto unknown varietal, Tibouren from Clos Cibonne in Provence. It tastes like a cross of pinot noir and syrah. Lighter body and lower tannins, spicy, earthy and black pepper. I LOVED this wine.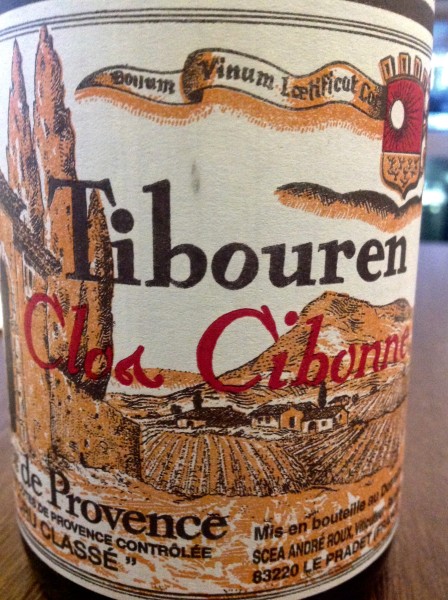 What better way than to sit with a delicious glass of your favourite wine and enjoy the beauty of a sunny day on False Creek? Provence Marinaside and the adjoining The Wine Bar are perfect places to sit and enjoy the scenery of Vancouver while chatting over a glass of wine and with one hundred and forty-five choices, you are sure to find a favourite.