Wine Wednesdays have become 'a thing' – a wonderful way to get over the mid-week hump and slide into the weekend. Yaletown's Provence Marinaside has always been a favourite gathering spot on Wine Wednesdays with its gorgeous patio overlooking the False Creek Marina, its impressive wine list (145 wines-by-the-glass, 48 on tap) plus Tappy Hour with wine and food specials from 3-5 p.m.
Just when you thought Wine Wednesdays couldn't get any better than this, Provence Chef/Owner Jean-Francis Quaglia has brought a new dimension to guest enjoyment by adding music to the experience. From 4:30 – 7:30 p.m. every Wednesday, enjoy the contemporary Jazz/Latin Jazz/Blues sounds of the Hip Pocket Quartet. Hip Pocket is composed of Adam Rohrlick (electric guitar/ tenor saxophone), Kristian Alexandrov (keyboards), Brent Gubbels (acoustic bass) and Joel Fountain (drums/ vocals).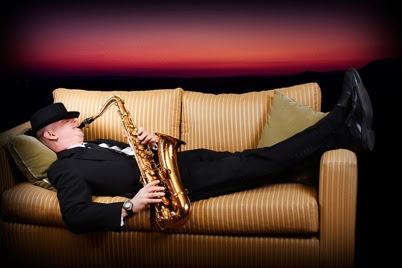 What's not to like? Great wine selection, delicious food, gorgeous view, food and drink specials and now music – sounds pretty sweet.