What is a 'Tiki Tour'? It is the New Zealand version of a Magical Mystery Tour, a leisurely Sunday drive in the country with no particular destination; one of those journeys where you take the scenic route and stop and linger whenever the mood strikes. There are sure to be some unexpected delightful surprises along the way. And in New Zealand, there are so many fascinating wine regions to explore with names such as Gisborne, Hawke's Bay, Wairarapa, Nelson, Marlborough, Canterbury and Central Otago among others.
This is a diverse land with great differences in climate and geography. It is a land of fjords and glaciers. New Zealand is 1600 km from north to south and yet nowhere is more than 130 km from the ocean. It lies in that geographical 'sweet spot' as far as grapes are concerned – 36° to 46° south latitude. Being a 'cool climate' region ensures that the wines have good structure and are never flabby or over-ripe.
New Zealand's wine-making roots go back more than 200 years, but it wasn't until the 1980's when New Zealand Marlborough Sauvignon Blanc began to attract critical acclaim that the world caught on to these wines from down under.
New Zealand winemakers have continued a fine balancing act of ensuring quality over quantity and yet providing wine drinkers with excellent value. Growers and winemakers are passionate about their land and 94% of the vineyards are sustainably operated.
A wine Tiki Tour was a great format for revisiting some favourite old friends and discovering some new ones. Several of the following names are familiar to those of us who love Kiwi wines.
Participating Wineries
Ara Wines
Babich Wines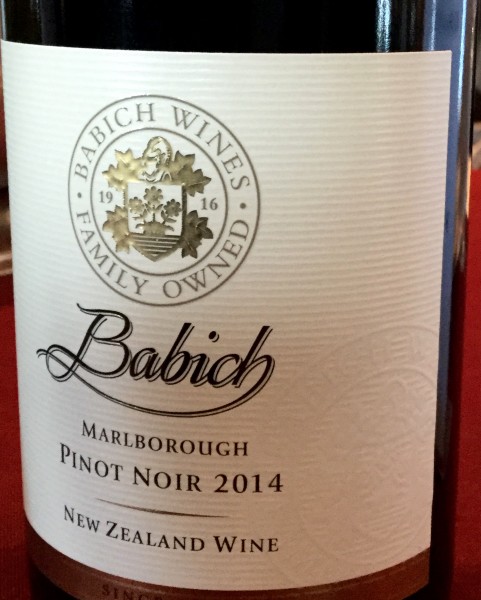 Clark Estate
Invivo Wines
Marisco Vineyards
Marlborough Wine
Matua Wines
Mud House Wines
Oyster Bay Wines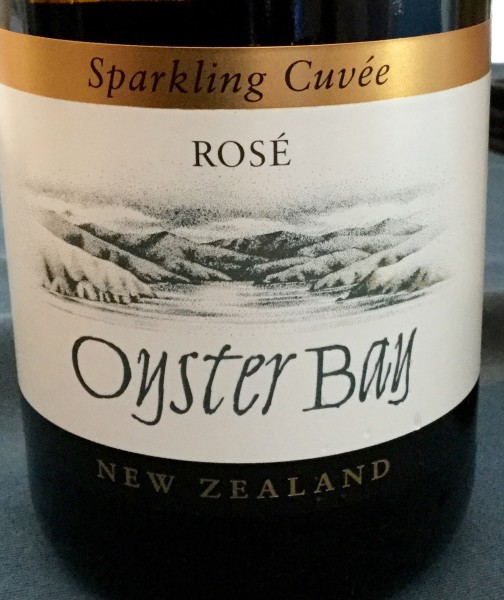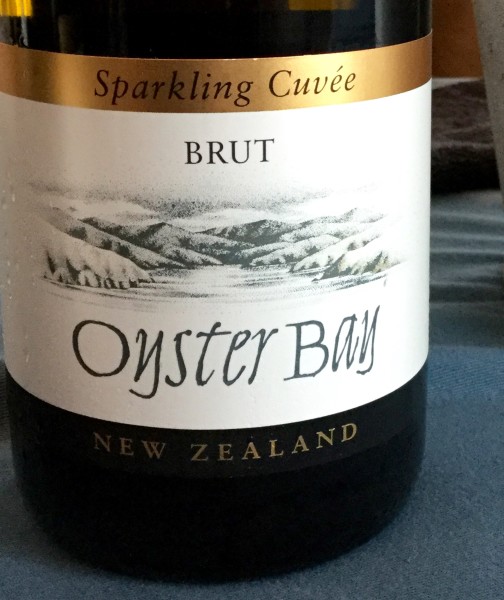 Pernod Ricard Winemakers
Sacred Hill Vineyards
Saint Clair Family Estate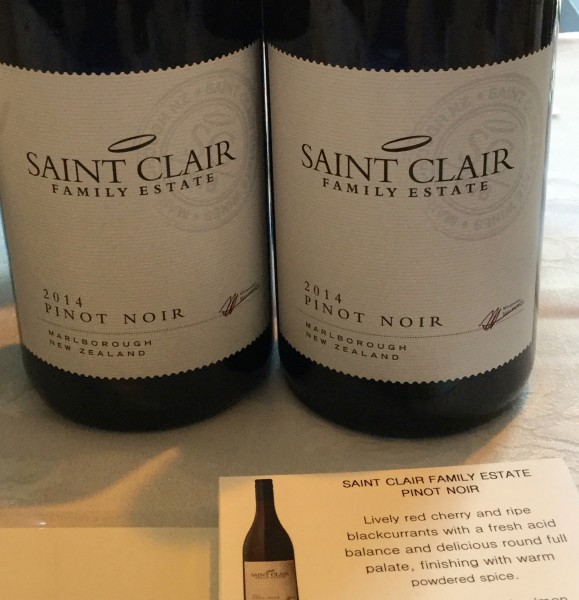 Sileni Estates
Spy Valley Wines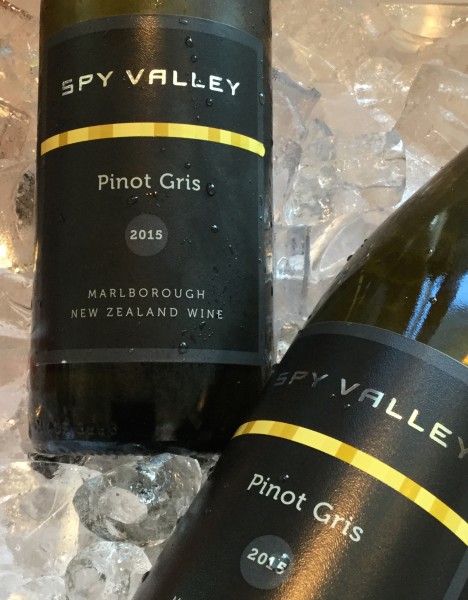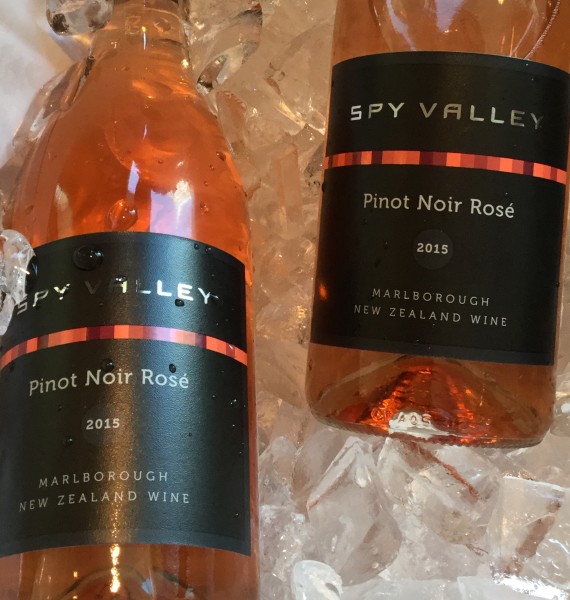 Staete Landt Wine Company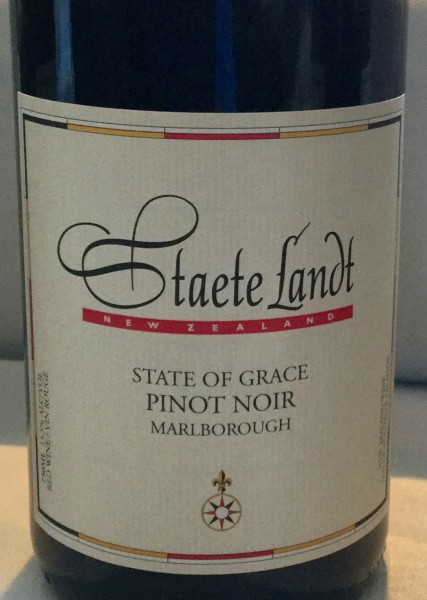 Stoneleigh Vineyards
te Pa Family Vineyards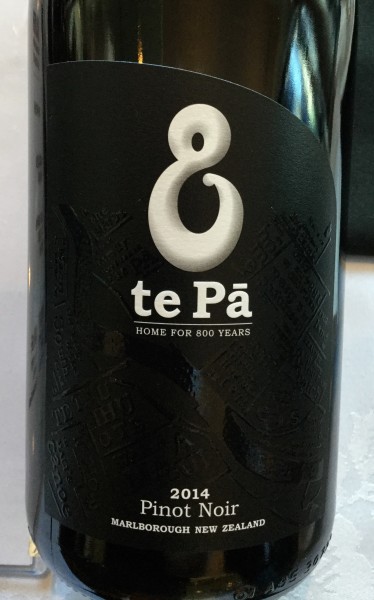 Toi Toi Wines
Villa Maria Estate
Whitehaven Wine Company
Wither Hills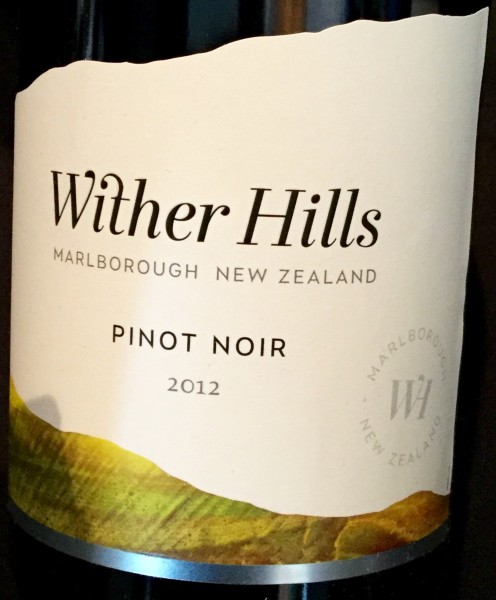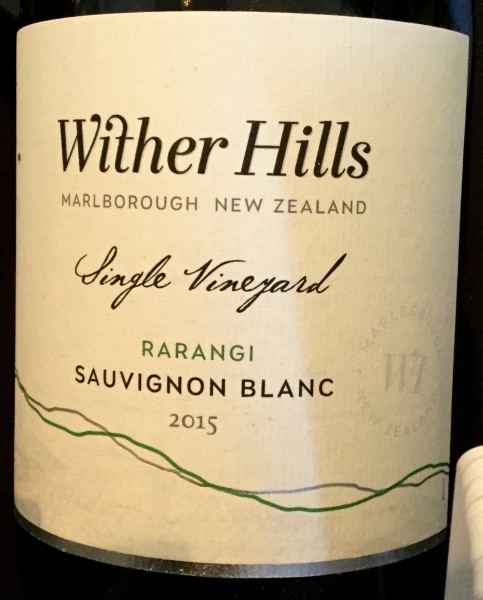 At this year's event, there was a long table devoted solely to Sauvignon Blanc. This is where I started and it was very educational to taste one after another and compare the differences. One expects New Zealand Sauvignon Blanc to be very aromatic and flavourful. It tends to burst with gooseberry, passion fruit, tropical fruit, fresh cut grass and citrus.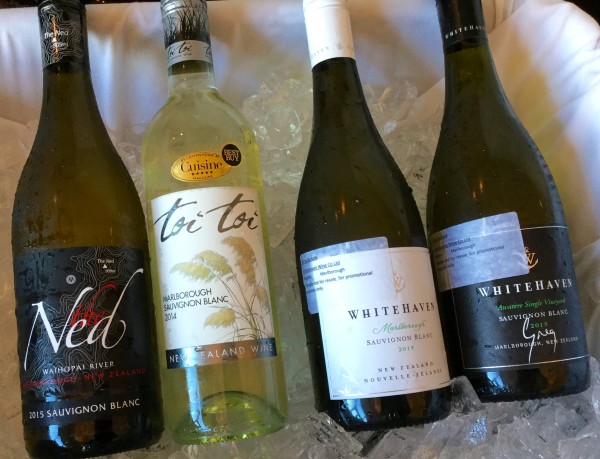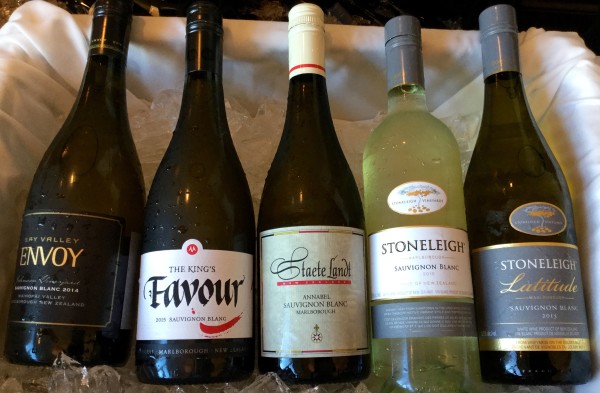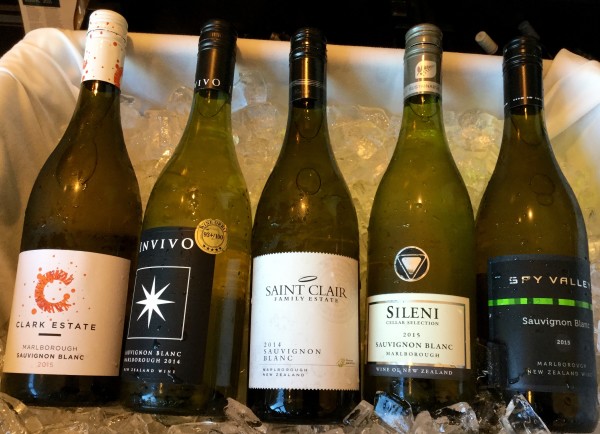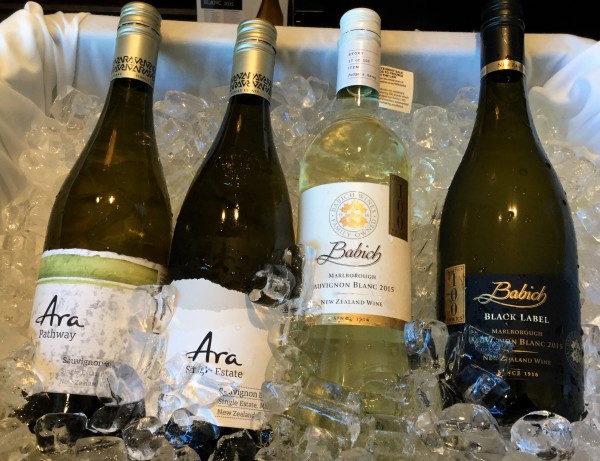 Global exports of New Zealand wines continue to grow and we are lucky to have many fine examples available here in BC. Here is what I tasted. All vintages are 2015 and from Marlborough unless noted otherwise.
Ara Pathway – fruit forward, classic NZ Sauvignon Blanc
Ara Single Estate – drier than most, very elegant
Babich – dry, mineral
Babich Black Label – dry and elegant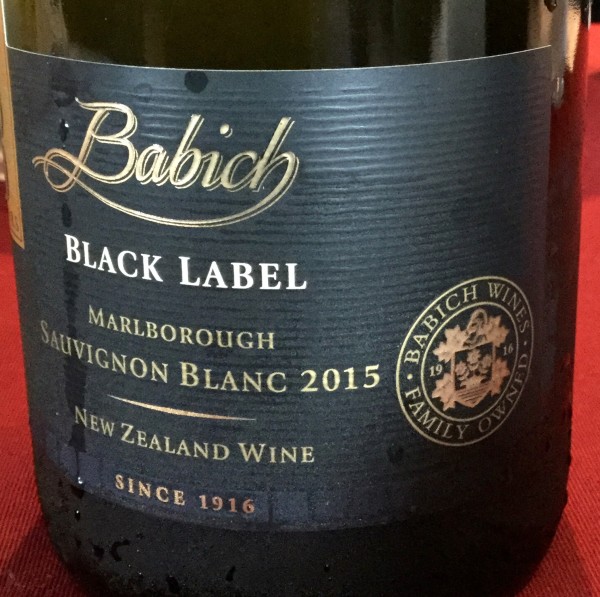 Clark Estate – very dry, subdued fruit, more pronounced grassiness
Invivo – elegant, dry, with a medium finish
Marisco – "The Ned" – a good blend of styles
Marisco "The Kings Favour" – elegant, dry, medium-plus finish
Sileni Cellar Selection – dry, grassy, mineral, medium plus finish
Spy Valley, Wairau Valley – very good, blend of styles, good complexity
Spy Valley ENVOY Johnson Vineyard, Waihopai Valley, 2014 – the best of the day, packed with fruit, layered and complex.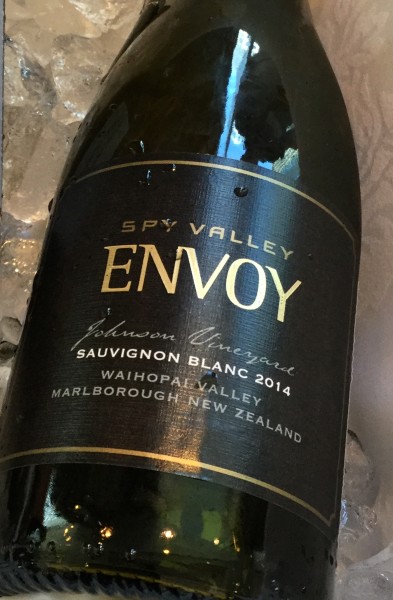 Staete Landt 'Annabel', Rapaura Valley, 2014 – very crisp with bright acidity, grassy
Stoneleigh – good body, touch of grassiness, long finish, good value
Stoneleigh Latitude – more elegant nose, clearly a second tier.
Toi Toi, 2014 – good balance, medium body, medium plus finish
Whitehaven – all around good NZ Sauvignon Blanc, good value
Whitehaven Greg, Awatere Valley – grass and mineral, second tier, grassy on the finish
Yes, New Zealand changed the way the world thinks of Sauvignon Blanc, but if that is all you think they make, then you are missing out on a great deal. They also make sparkling wines, Chardonnay, Pinot Gris, Riesling, Gewürztraminer, Rosé, Pinot Noir, Gamay Noir, Syrah and Merlot.