I was recently on a Holland America cruise with a friend, so most everything was planned out for us. We left a few days early in order to see Mendoza, Argentina. I couldn't go to South America without visiting one of its most important wine regions.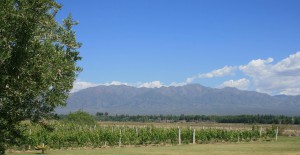 Mendoza is a desert-like climate nestled at the base of the Andes. Water for irrigation comes from canals and the artesian wells drilled to capture the plentiful underground water that flows from the Andean glaciers. The scenery is stunning. I had contacted a couple of wineries before leaving and they were quite welcoming.

At our hotel, the concierge was quite helpful in suggesting other wineries to visit and arranged a driver for us. We visited two wineries the first day and three the next. We visited a very big winery (800 employees), a medium-sized winery and two small, family operated ones. The wines were all good and a few were very good, in particular, one chardonnay and two carmeneres.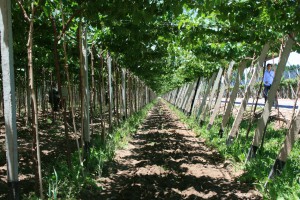 It was interesting to see some of the different trellising methods and other vineyard practices. I had brought two bottles of BC malbec along with me as gifts, to show what we do with Argentina's most famous varietal. I think they will be very surprised at the quality. We also tasted several Chilean, French and Californian wines on the ship, went for a tour and tasting at a bodega (winery) in Uruguay and had a private tasting at a wine exporter in Buenos Aires.
The wines were all interesting and most were quite good, though a few of the reds were a little too young when we tasted them.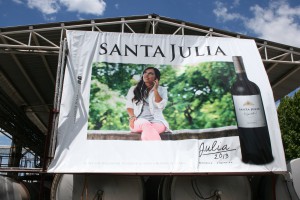 However, what really stood out for me was how very lucky we are in BC to have such consistent good quality in our wines. We grow more varietals than anywhere else, we have a great climate and very knowledgeable winemakers, which means we are lucky enough to drink some of the world's best wines. As I write this, I am sitting on the outside aft deck of the Zaandam, berthed in Buenos Aires. It is about 25° C and there is a gentle breeze blowing and yet I can hardly wait to get back and open a bottle of one of my many, many favourite BC wines.
Which one will be first?