Kaya Malay Bistro
Last evening I had the opportunity to join 6 other Bloggers at Kaya Malay Bistro to sample, taste and review their Malaysian fare.
Our host, and owner, Scott greeted and welcomed us to his restaurant. After almost twenty years of managing other restaurants such as Banana Leaf and Tamarind it was time to open his own. Kaya Malay Bistro opened in 2012 at 1063 West Broadway.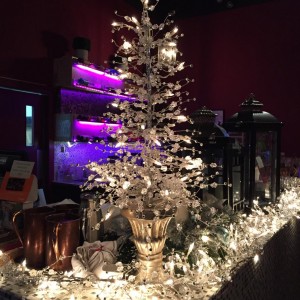 The restaurant is spacious and comfortable. Last night it was attractively decorated for the season with subtle lighting and a glowing Christmas tree adorning the bar. With deep, rich red walls and subdued lighting it gives a feeling of intimacy. The lounge area, secluded behind a frosted glass wall, is furnished with high tops allowing ample seating for those waiting for their table.
Several of the tables in the restaurant offer banquette seating which is always, somehow, preferable to women. It also gives you a view of the restaurant. Although a full house it was relatively quiet and we had no problem conversing amongst ourselves at the table. That's a plus when the restaurant is so popular and busy as Kaya Malay.
We were all anxious for dinner to start as we had been provided a menu in advance and we couldn't wait to begin.
We started with a Tapa called Roti Canai. I would describe this tasty morsel as being similar to a crepe, fluffy and light with just a bit of crunch to the finish and very good. I'm all in for anything that is savoury with a touch of sweetness and the Canai ticked all the boxes for me.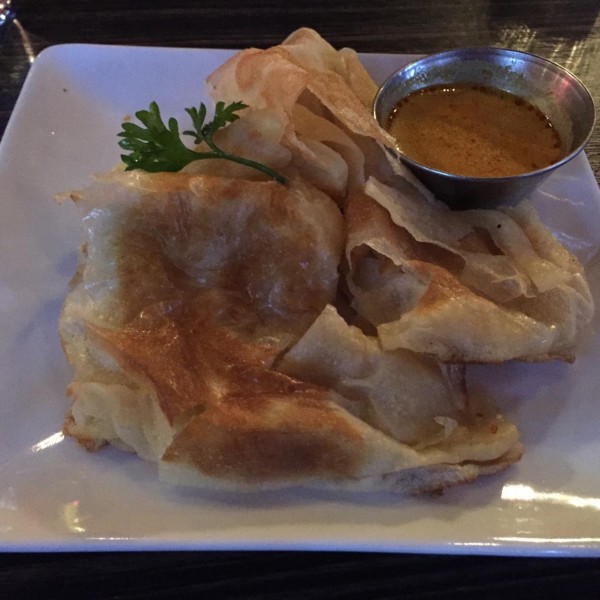 Our next course was a treat for the eye as well as the tastebuds. Deliciously sweet and succulent Tiger Prawns with a mild Singapore style chill sauce. For me it was perfect and quite heavenly. Again a mix of just the right amount of sweet but this time mixed with the right amount of spice. One of the guests likes it hot and she was given a small dish of chill paste that she could add to any of the dishes she wanted to ramp up. I am not a "hot" spice fan so this moderate heat worked just fine.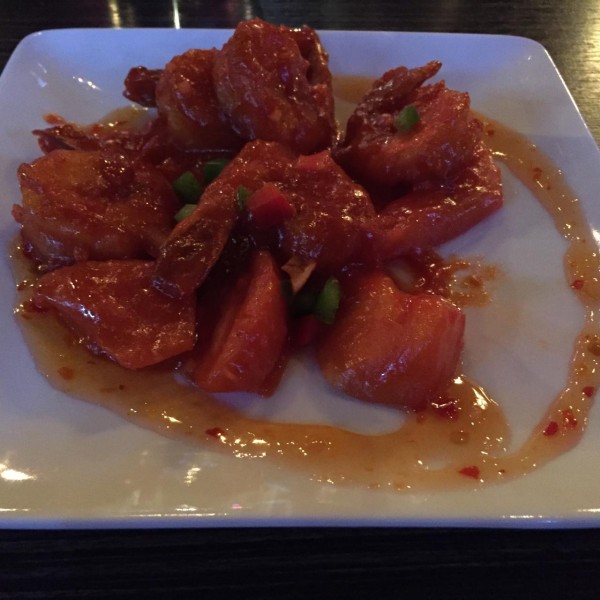 Next was what I would describe as a delight; Sambal Okra, eggplant and green bean trio. The flavours melded together wonderfully with the green beans still slightly crisp. I am a big fan of eggplant so I really enjoyed this dish. The sauce was a dried shrimp belacan paste which subtly enhanced the flavour of the vegetables.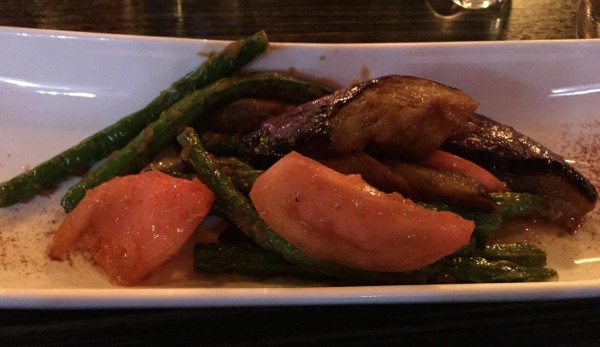 The meat course was a Malaysian style curried Lamb with a side dish of rice. First of all I must confess I am not a curry fan but it did look good and the portion was ample. This one I took home to hubby who devoured it so fast I know it was good. The other diners were savouring and moaning so that is enough of a recommendation I think.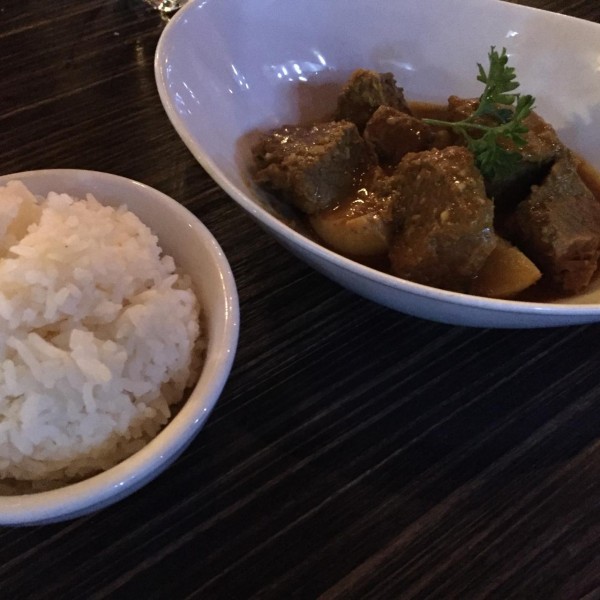 For dessert we were served green crepes. Definitely not what I was expecting. The crepes were sprinkled liberally with toasted coconut and for those with a sweet tooth they hit the spot.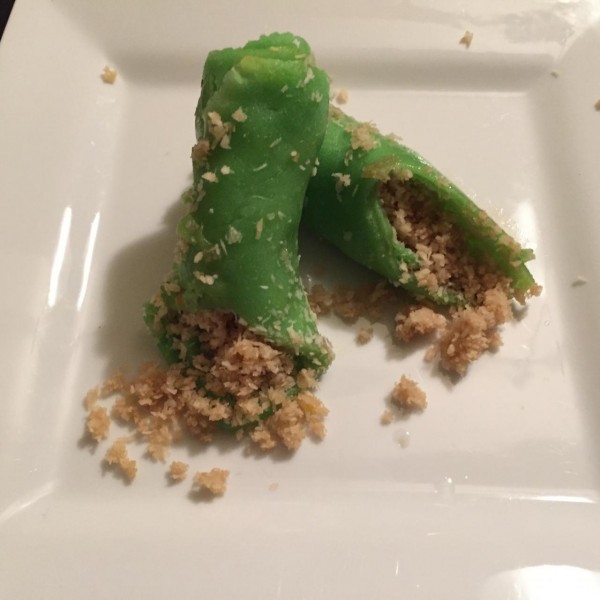 All in all the meal was very good and service was efficient and pleasant. I would definitely recommend Kaya Malay Bistro. Open for both lunch and dinner, as well as take out. (order and reserve online) Good for couples (loved the subdued lighting) or great for groups. Reservations are recommended.
https://www.facebook.com/KayaMalay/