I recently sat down with friend and fellow wine judge Roger Ford to taste through a flight of wines from Evolve, Time and HMC. The task before us, six wines – two sparkling, one white and three reds. Let the tasting begin!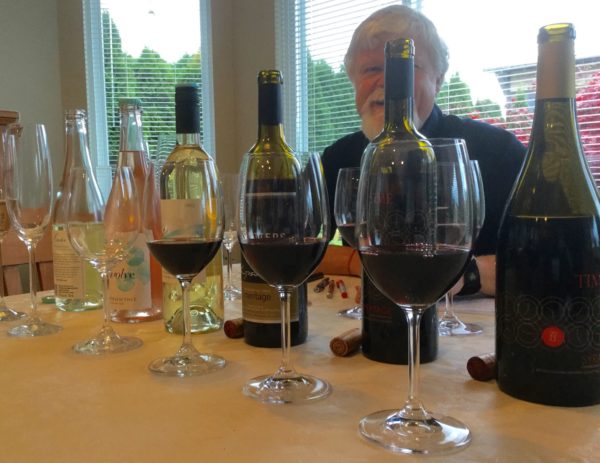 We began with their Effervescent bubbly, a blend of Pinot Blanc and Chardonnay. Pale straw in colour, with a tinge of green and medium-light intensity. Delicate apple, pear and citrus aromas and a hint of 'bready' yeast. Good balance and creamy mousse (bubbles). Clean and refreshing on the palate with fresh, tree fruit flavours followed by a medium-plus finish. Those who like Prosecco need to give this tasty sparkler a try. No need to wait for a special occasion, this wine is reasonably priced so you can enjoy it everyday.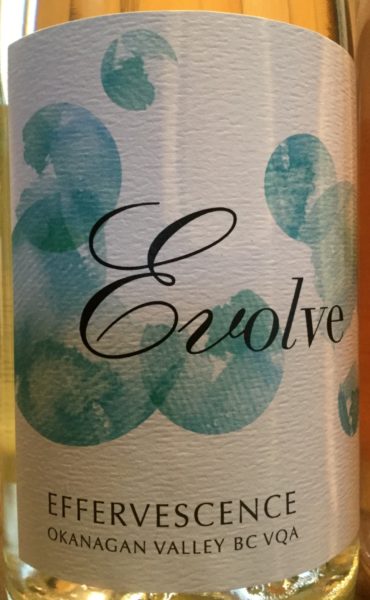 Then it was on to pink bubbles. Pink Effervescent is a blend of Pinot Blanc and Merlot. Pale salmon red in colour with medium-light intensity. A delicate bready nose with fresh red fruit – sweet cherry and raspberry aromas. Good balance. Clean and refreshing on the palate, good mousse and well integrated flavour. Bright red fruit lingers on the finish. I liked this even better than the first.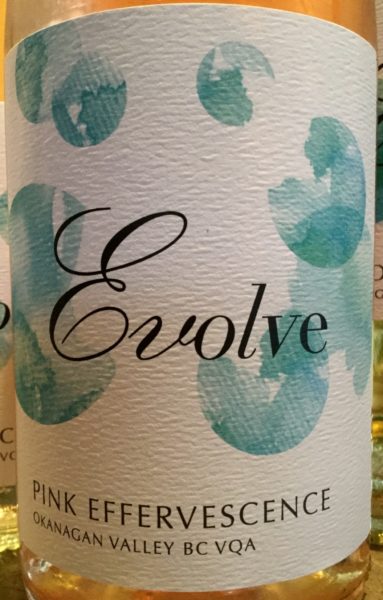 With both sparkling wines, we sampled them both in a flute and in a regular wine glass. The conclusion? For both of us, there was clearly more breadth in the regular glass, better mousse, aromas, flavours and finish.
Evolve 2015 Pinot Blanc is a wine that has captured a lot of attention at competitions. Pale green straw colour with medium-light intensity. Transparent apple (more subtle than Granny Smith) and pear aromas with some underlying white peach notes. The balance was good with a slightly sweet entry followed by clean, refreshing acidity. The palate is appealing with bright tree fruit, tropical fruit and minerality. A medium-plus finish with some lingering grapefruit peel flavours.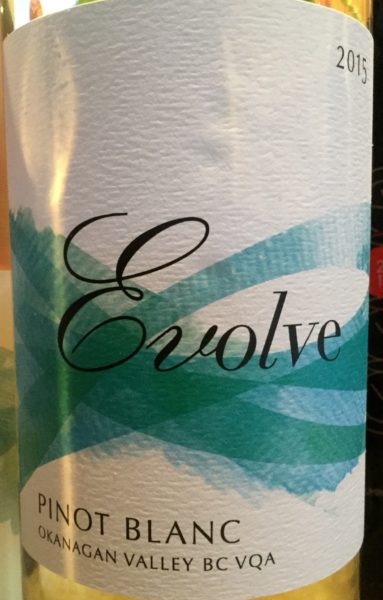 The Harry McWatters Collection 2013 Meritage is a Cabernet dominant blend (57%), followed by Merlot (30%) and Cabernet Franc (13%). It is garnet-black with deep intensity. The nose is layered with aromas of blackberry, tea, vanilla, spice, earth, plum, cassis and a hint of chocolate. Well balanced with smooth ripe tannins. The flavours echo the nose and are followed by a medium-long finish with lingering blackberry flavours. Delicious right now but also very age worthy. Buy several and enjoy for years to come.   Fire up the barbecue!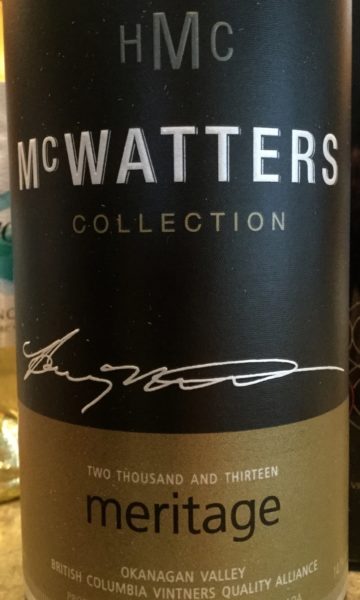 By contrast the 2013 Meritage from Time leads with Merlot (50%) with Cabernet Sauvignon (30%) and Cabernet Franc (20%) playing supporting roles. This wine is inky black with a hint of garnet on the rim. The nose is nuanced and complex. When unpacked, it shows aromas of blackberry, black currants, cherry, cinnamon, plum, sweet spice, caramel, black olives, earth and leather. Well balanced. The flavours mirror the nose followed by a medium-long finish with lingering chocolate notes. I was impressed with the complexity for a relatively young wine. As above, this is an age worthy wine so be sure to buy lots and try to hang on to some of it.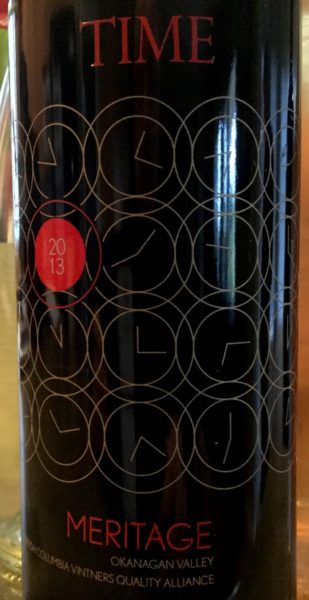 The last wine in the flight, the 2013 Time Syrah, was not as big as suspected. Rather it was more elegant and subtle, more Rhone in style than Australian. Garnet-black in colour with deep intensity. The nose shows aromas of blackberry, black pepper, clove, licorice, game, menthol, plums and a hint of herbs. Good balance and good mouth feel. The flavours follow the nose with dark fruit and spicy notes dominating. The finish is medium-plus and slightly warm. Again, an age-worthy, well made wine.
No matter which wine you decide to try from any of these producers, you'll find consistent quality.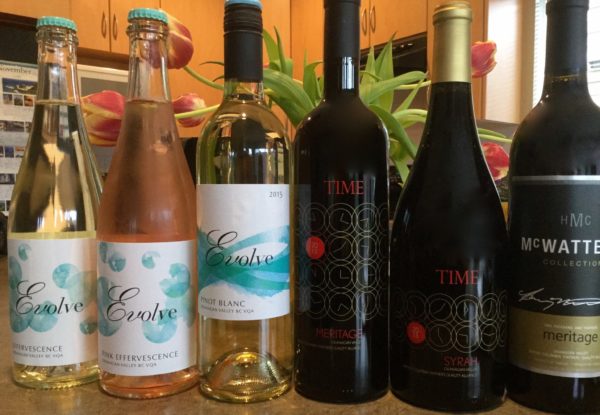 (All photos – Sam Hauck)