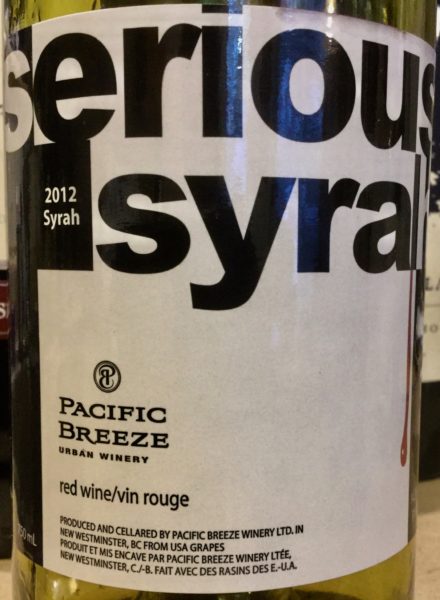 2012 Serious Syrah
Pacific Breeze
New Westminster, BC
$22.99
This is Pacific Breeze's first foray into Syrah. The grapes were sourced from Washington and California. Garnet red with medium-deep intensity. Black pepper, blackberries, earthy, sweet spice and vanilla notes on the nose. Very well balanced. The flavours follow the nose. The finish is medium-long with lingering ripe fruit. I enjoyed this wine much more than my first taste at the winery and wish I had bought more.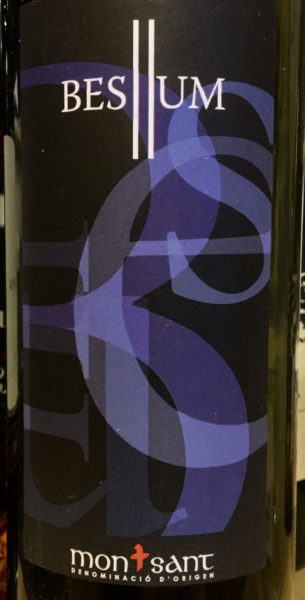 2008 Besllum
Montsant
Cornudella de Montsant, Spain
$27.90
The 2008 Besllum is composed of 50% Garnacha and 50% Carignan from low yield old vines. Garnet red in colour with medium-deep intensity. The nose is layered with aromas of red fruit, earth, dust, herbs spice and red berries. Well balanced. The flavours echo the nose followed by a medium-plus finish. This wine will continue to age well for another five to eight years.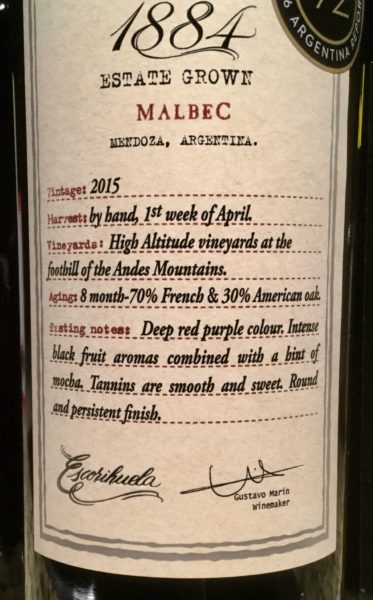 2015 Malbec
1884 Estate Grown
Mendoza, Argentina
$16.99
High altitude vineyards are the key to finding high quality well balanced Argentinian wines. This Malbec has been aged in French and American oak.   The nose shows aromas of red and dark fruit, plum, herbs and a hint of mocha. Very well balanced with firm ripe tannins. The flavours mirror the nose followed by a medium-long finish with lingering fruit and mocha notes. A perfect accompaniment to an Argentinian 'asado'.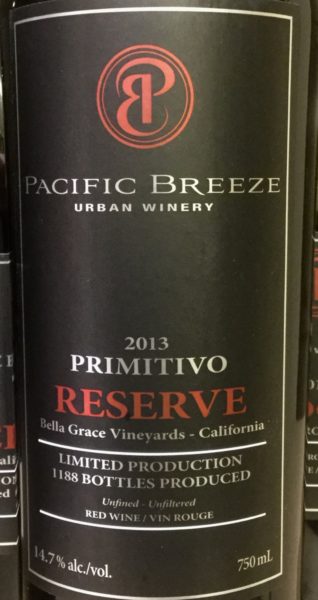 2013 Primitivo (Reserve)
Pacific Breeze
New Westminster, BC
$29.99
Pacific Breeze fans already know how good their AssasZin Zinfandel wine is and many were curious why they came out with another offering with the Italian moniker, Primitivo. The grapes for both these wines come from the same vineyard in Northern California, however the grapes in this block are the Primitivo clone. In the winery, they decided to ferment the grapes separately and were amazed with the differences. Stylistically, they are quite different and so instead of a Reserve Zinfandel offering, they opted for the 'truth in advertizing' approach and labelled it as they did. Let me tell you, the results are very impressive. The colour is garnet black with medium-deep intensity. The nose is layered and complex with aromas of dark fruit, ripe blackberry, black pepper, cassis, raspberry, cherry, bramble, spice, earth and pencil shavings. Very well balanced with good mouthfeel. The palate greets you with juicy plum, chocolate, tobacco and earthy notes, which linger on the finish. This wine is a treat.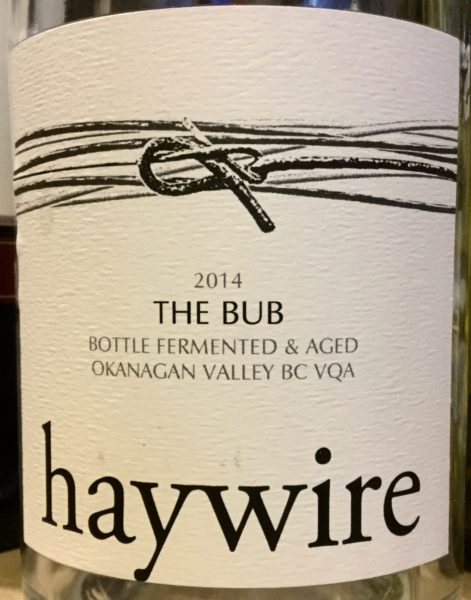 2014 The Bub
Haywire
Summerland, BC
$29.90
Made at the Okanagan Crush Pad, by Jordan Kubek, The Bub is bottle fermented and aged using Pinot Noir and Chardonnay grapes gown on cool vineyard sites in Oliver and Summerland. The wine is golden yellow in colour with medium-plus intensity. The nose shows aromas of citrus, toasty lees, brioche and almonds. Clean, crisp and refreshing with good balance, good mousse and bubble retention. Green apple, citrus, minerality and salinity on the palate followed by a medium-plus finish. This is a very versatile food wine, but I'd recommend salt and pepper kettle chips as a perfect accompaniment. This is the bubbly I chose to toast the New Year.
(All photos – Sam Hauck)