This past Saturday, The St. Regis Bar & Grill located in the historic St. Regis Hotel, launched a new brunch menu under Executive Chef Daniel Ackland. In line with the hotel's commitment to quality service, the menu was designed to offer classic brunch favourites using ingredients locally and sustainably sourced, with everything made from scratch. Located around the corner from the Granville Skytrain Station on Dunsmuir, the classic pub décor with its beautiful casement windows, makes the St. Regis an affordable, convenient, and delicious brunch locale to toast your weekend too!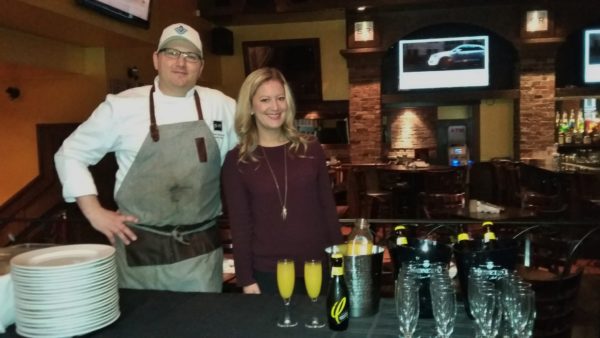 The re-worked brunch menu was designed to maintain the archetypal items one would expect, but with elevated quality and reasonable pricing. From the ten dollar classic menu, with omelettes, bennies and fruit parfaits, to the steak and eggs or The Big Rege – there is something to please every palate and price point. A homey favourite, is the newly introduced build-your-own Belgium Waffles – moist, buttery and delicately sweet, with an array of all the right fixings.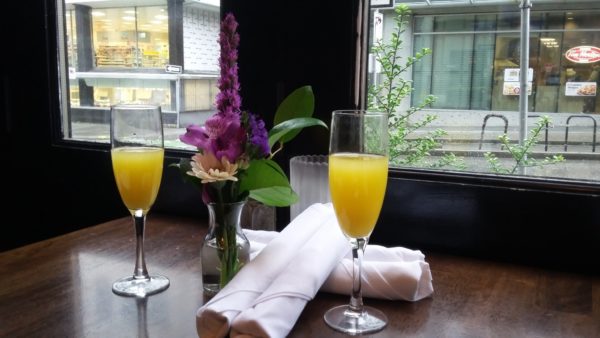 Brunch commenced, as every brunch should, with fresh-pressed orange juice mimosas. While sipping our morning bevies, our Smoked Salmon & Rye and Avocado Toasts arrived. The lox was served as an open-faced "sandwich" using Terra Breads' rye topped with freshly whipped dill cream cheese and capers, which lent a nice alternative to the usual bagel and lox option. My avocado on toast had a lovely creamy texture, paired with earthy and crunchy sprouts topped with perfectly poached eggs; An ovo-vegetarians dream!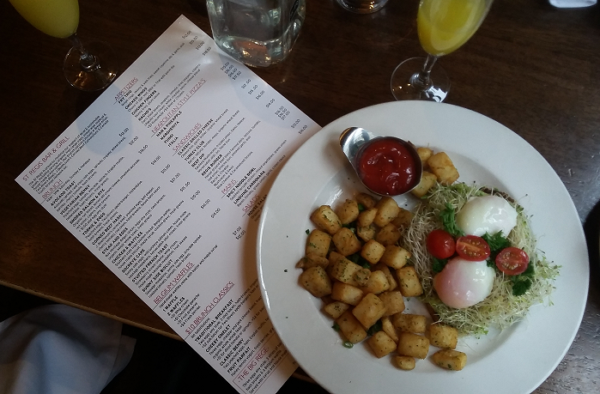 We then moved onto the Sockeye Cakes, delicious potato rounds packed with salmon and topped with a dollop of horseradish sour cream. The plate also comes with poached eggs (not imaged) and house ground sausage medallions using Two Rivers pork.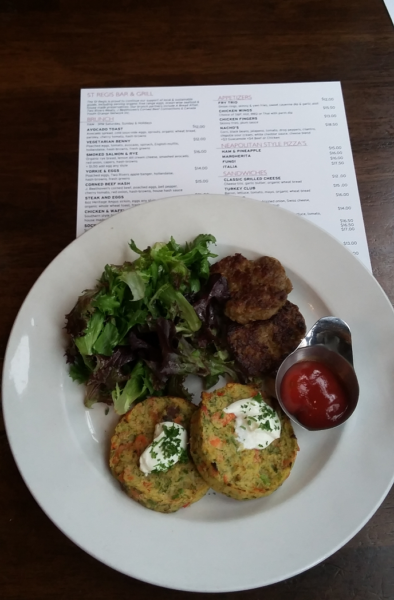 Luckily, our neighbours had enough room to order up The Big Rege – think Paul Bunyan's breakfast, but for the west coast – a definite must have for an active (or just rainy) Vancouver Day!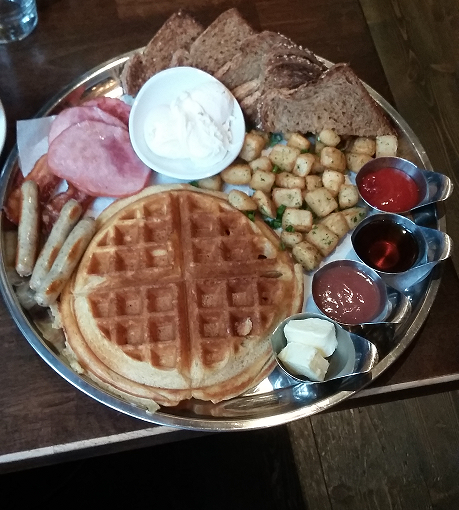 With homage to the wonderful service, I was handed the Fruit Parfait, which was a perfect finish to our tasting. The yoghurt is delicately sweetened with honey, and the mix of berry preserves, fresh berries and delightful almond-vanilla granola, made for the perfect treat.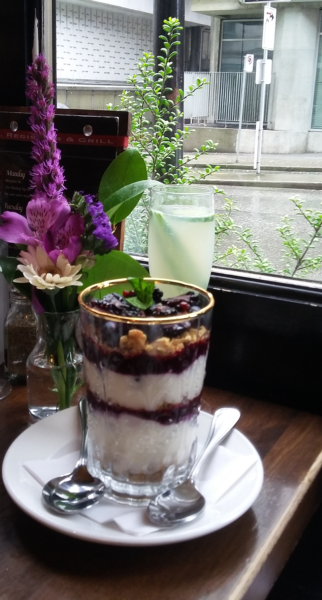 A special mention should be made as well to ever versatile and lovely house-made strawberry jam, a recipe passed down in Chef Auckland's from his grandmother– enjoy it on some of the locally sourced A Bread Affair, or on your waffles!
A big thank you to Chef Ackland and the wonderful staff at St. Regis – the bar and grill has definitely become a go-to for meals!