Last evening a gathering of wine lovers enjoyed the ambience of the Tasting Room at Marquis Wine Cellars at 1034 Davie Street in Vancouver.
It was an opportunity to meet Alberto Antonini one of the 10 Influential Wine Consultants according to thedrinksbusiness.com. Traveling 200 days a year Antonini is the wine consultant for many wineries in several countries including Australia, Italy, Spain and Armenia to name a few. It was noted the Armenians have been making wine for thousands of years in sharp contract to the youthful Okanagan wine growing region.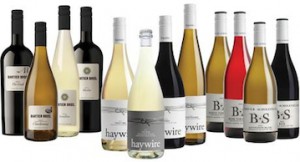 Antonini is a believer of "the less is more" philosophy although admittedly he says less in the wine industry means more work. A consultant to Okanagan Crush Pad Antonini advocates for natural, bio-dynamic, and organic viticulture.
Okanagan Crush Pad's owner Christine Coletta has taken on the task of following this directive and embraces the challenge. Haywire and Bartier – Scholefield wines are available at specialty liquor stores.