Okanagan Crush Pad have done it again!  Five great wines all priced under $25.
A Lunar New Year Celebration "Pairing Asian Flavours with Wine" presented by Haywire at Kaya Malay Bistro on West Broadway.
An incredible evening of tempting dishes featuring Japanese style, Mandarin, Taiwanese, Vietnamese and Indonesian flavour experiences all paired perfectly with a selection of haywire wines.
Starting with a little finger food vegetable samosas and chicken & lamb Satay served with Haywire the Bub 2012.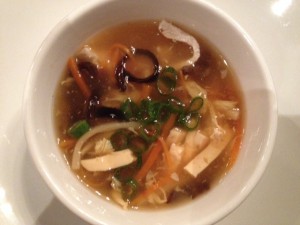 It would be hard to pick an overall favourite dish but I especially enjoyed the Mandarin Hot and Sour Soup paired with Haywire Gewürztraminer 2012,
Taiwanese Stir fried Eggplant paired with Haywire Pinot Noir 2012 ,
and my first ever taste of Soft shelled crab prepared Japanese style paired with HaywireGamay Noir Rose 2011
The final main course featured Haywire Switchback Vineyard Pinot Gris,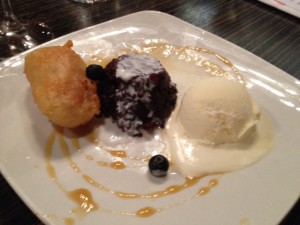 and finishing with the triple dessert of berry & rice pudding, deep fried banana and vanilla ice cream, paired with the Haywire Gamay Noir Rose 2011 and Haywire the Bub 2012.