Industry Night Party and Festivities 7th annual Winemakers Cup
The Cellar-Tek Winemakers Cup Ski Race is the World's only annual ski challenge weekend for the wine industry and it takes place for the benefit of industry networking, peer camaraderie and palate appreciation. The seventh annual weekend of festivities takes place on Saturday March 15, 2014 at Big White Ski Resort in the Okanagan Valley.
Big White has put together deep discounts on lift tickets, hotels and events to make this a cost-effective experience for everyone in the Wine Industry.
Close to one hundred wine lovers, including winemakers, cellar hands and vineyard managers, tasting room staff, restaurateurs, sommeliers, hoteliers and many other industry people will race head-to-head on the ski slopes and then drink wine, après-ski style while reliving the hilarious antics of the day. They will be participating in several events as part of the weekend in the heart of the Okanagan, one of the world's most scenic and beautiful wine regions.
Previous winners of the Winemakers Cup include:

2008 Bill Eggert, Winemaker, Fairview Cellars
2009 Stephen Wyse, Winemaker, Burrowing Owl
2010 Herb Alex, Cellarhand, Jackson-Triggs
2011 Bill Eggert, Winemaker, Fairview Cellars
2012 Stephen Wyse, Winemaker, Young & Wyse
2013 Charlie Baessler, Winemaker, Corcelettes Winery
Who will win the trophy in 2014?
The events for the 2014 Winemakers' Cup include:

Saturday March 15, 2014 Daytime: Big White Ski Resort.
Join us for a fun day on the slopes or on the deck enjoying the sun. There will be a fun dual-slalom ski race on the Big White Skier cross Course with prizes being given out to Top Skier (Male & Female), Top Snowboarder (Male & Female), Top Telemarker, Best wipe-out and Worst times (Male & Female) as well as prizes for any kids that enter.
Registration starts at 9 am in the Conference room at the Inn at Big White. . Race Starts at 11 am. BBQ & Hanging out in the Sun at 1 pm at the Blarney Stone. Free skiing or Après skiing all afternoon long.
Snow bunnies/Lodge Skiers- BBQ Lunch at the Blarney Stone and commemorative T-shirt: only $35.00
Race participants: Full-day Lift ticket, Race participation, BBQ lunch and souvenir T-shirt: only $98.00. (Regular value of $150.00). For racers who already have a seasons pass to Big White, the package above is $80.00. (Regular value of $130.00)
Race & Lift ticket without Lunch & t-shirt: $62.00. Race only without Lift tickets, lunch or t-shirt: (season pass holders): $45.00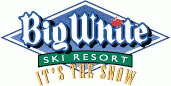 Night time: Big White Ski Resort
6:00pm-7:00pm Happy Hour! Come and rub shoulders with your favourite Winemaker or wine personality. Held at the Moose Lounge in the Happy Valley Day Lodge. Bring your own wine and share with your wine industry friends!
7:00pm- 10:00 pm Winemakers Cup Dinner & Awards Presentation. Includes a gourmet buffet dinner, wine pairings, trophy & awards presentation and the screening of the hilarious "Agony of Defeat" video. Cost for dinner is ONLY $50.00 per person (includes tax, gratuities and wine). Takes place at the Moose Lounge in the Happy Valley Day Lodge.
10:00pm-1:00 am, The After-Party featuring the dance music at Snowshoe Sam's or one of the establishments at Big White.. Enjoy great tunes and great times. No cover and Cash Bar.
Sunday March 16
Free to check out, Ski and Snowboard and do whatever you want.
Great news!
The Inn at Big White is offering a special deeply reduced price for Hotel rooms on the weekend of the event for only $132.00 per room, with a maximum of 4 people per room.
Check out previous years videos here http://www.paulcottonfilms.com/WinemakersCup.php with thanks to Paul Cotton Films