I hopped on my bike and went to my local store for my favourite 100 grams of Swiss chocolate.  Yikes it's cold outside.  I zipped home so fast, the garage door was sill closing.
I snuggled on the couch with a cup of tea, blankets to watch a movie I have been wanting to for some time. You may have heard of it "The Bicycle Thief" a 1949 movie in Italian with subtitles.  The background music pulls you into the drama and the story is simply charming.  A good movie for the whole family, it's on netflix.
Getting into the bicycle mood after the movie, I decided to look for tweed attire.  I need something to wear to the Tweed Ride In Vancouver.  There are tweed rides in almost every major city.
http://vimeo.com/76194417
It's an annual event for the last couple of years. You are encouraged to bring a vintage bike, but not necessary  just decorate your bike with flowers that's what I will do.
I have not one piece of tweed, so I have been going thrifting, cruising to garage sales, nothing yet. Today is a good day to look online, but I do enjoy the hunt and supporting our local economy.  I am sure I will find a cap, or sweater. A jacket would be the cat's meow.
Be sure to register early and book that day off it's usually in September last years event was a success. I will be there for sure. It's a fun filled day and social mix for every age and ability a great way to meet like minded people.
http://vancouvertweedride.com/
On March 8 & 9 2014 at the Vancouver Convention Centre. It's the Vancouver Bike Show / The Outdoor Adventure & Travel Show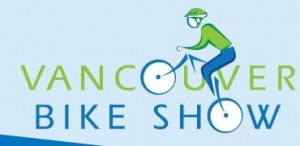 There will be loads of bicycles, accessories, fashion shows, trick riding, trail riding and so many different styles of riding I didn't even know of.  Something there for any type of rider.
http://www.vancouverbikeshow.com
On Day 2 Fresh Eire Adventure is having a presentation on "European Bike Tours for a positive approach to cycling and lifestyles "I would be keen on seeing that, as I am interested in the day to day culture of the bicycle in their daily lives.
There is always something happening in the bicycling community and I am happy to share with you.  As spring and summer nears there will be more events.
Get your bikes dusted, oiled, tires pumped it's going to be fun year.