"Explore the Amazing Taste" in Signature BC Liquor Stores Next Month
Two FREE consumer tasting events kick off a province wide Signature Store promotion at BC Liquor Stores Cambie Kitchen this month:
Dates:  Friday, April 4 and Saturday, April 5
Time:  Drop-in any time between 3 and 6 pm
                                     Location:  Cambie and 39h Signature Store
5555 Cambie Street, Vancouver
The event will feature live Flamenco music by Canadian fusion guitarist Dave Mafrtone with mouthwatering visuals of Spanish wines, their regions and their cultures. Accredited wine professionals from The Wine Umbrella will pour samples for visiting shoppers with descriptions of the wines and the food that goes with them. Of course, it wouldn't be a proper wine event without delectable foods to accompany the wines so Vancouver caterer Christine Moulson of Little House will on hand with the finest in Spanish flavours to nibble on in between sips for all who come out for the fun. As an added bonus, all who arrive to taste wines will take with them a little something. (with no purchase necessary)
Seven wines take part in the promotion, winding consumers through a virtual tour of Spain's booming wine regions and their various styles.
CAVA                                    Pares Balta – Brut organic                            19.99
JUMILLA                              Las Hermanas Organic Monastrell                15.95
ROIBERA DEL DUERO      Torres Celeste                                                  24.99
TORO                                  Elias Mora                                                       19.99
MONSANT                          Malondro Besllum                                            19.99
BIERZO                              Losada Mencia                                                  24.99
RIOJA                                 Marques de Murrieta Finca Ygay Reserva        29.99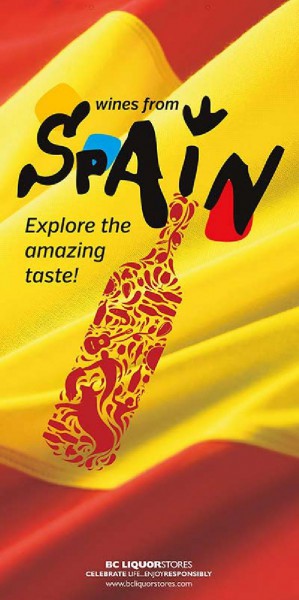 WINES FROM SPAIN – Explore the amazing taste!