25th Annual Vancouver Magazine Restaurant Awards
Gold, Best Upscale 
Bronze, Best Downtown 
Premier Crew, Denisa Johnova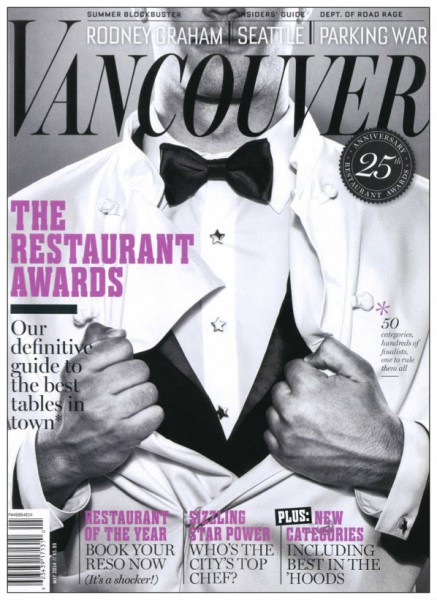 Vancouver, BC (
April 23rd, 2014
) – 
The Hawksworth Restaurant
team was thrilled to take home the top award last night for Best Upscale Restaurant at the 25th Annual Vancouver Magazine Restaurant Awards.
Holding on to the Best Upscale top spot for the third year running Chef Hawksworth said, "This year's competition was incredibly strong and our entire team is honoured to be recognized in this category once again. The arrival of smaller restaurants and newcomers entering the spotlight this year is inspiring and we send our sincerest congratulations to all the winners."
The Vancouver Magazine judging panel recognized that:"Not only has Hawksworth's kitchen maintained supremely high standards, the brigade has been relentless in sharpening and refining every dish. Flavours from Chinese, Indian and Japanese cuisine are incorporated with a delicious ease and confidence… As a result the food, free of flash and fashion, is better than ever."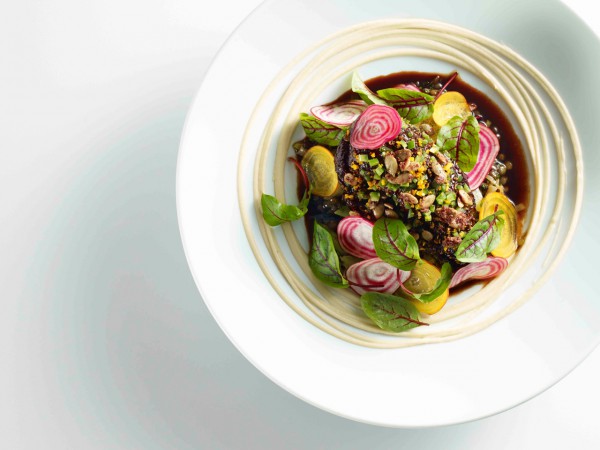 In the Best Downtown category, Hawksworth Cocktail Bar received considerable recognition, tipping Head Bartender Cooper Tardivel for his "inventive, thoughtful retro cocktails like the Income Tax (c.1926) and a plate of the more-ish Korean Fried Cauliflower… won't break the bank but will send your 
Tuesday
 night into overdrive."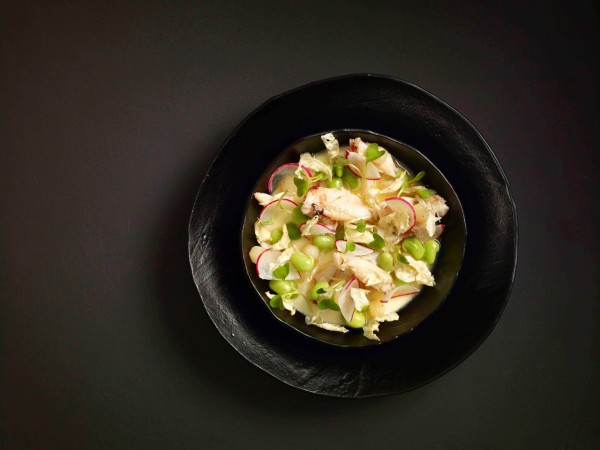 General Manager Chad Clark added, "Our incredible staff is the anchor to the continued success of our restaurant and I extend my personal thanks to the entire team, in particular Denisa Johnova who was acknowledged in the Premier Crew category."
Held at the Sheraton Wall Centre yesterday evening, these 25th Anniversary Vancouver Magazine Awards reinforce Hawksworth Restaurant's position as Vancouver's leading dining venue and are a tremendous measurement of success for the team.
Facebook: /HawksworthRestaurant
Twitter: @HawksworthRest
About Hawksworth Restaurant: 
The personal dream of one of Canada's foremost masters of cuisine, Hawksworth Restaurant, located at the legendary Rosewood Hotel Georgia, in the heart of downtown Vancouver fuses together a illustrious past with a radiant future. Winners of 2012 & 2013 Vancouver Magazine Restaurant Awards Restaurant of the Year and Chef of the Year, Hawksworth embraces contemporary Canadian cuisine, with a goal of setting forth a culinary legacy rooted in regional produce while celebrating the cultural diversity of Vancouver.
Open for breakfast, lunch and dinner approachable menus reflect seasonality and spontaneity while demonstrating the highly skilled technique and relentless drive for perfection that has become Hawksworth's trademark. Four distinctive dining rooms include an intimate bar area and an elegant private room, all designed to reflect the vibrancy and quality of the cuisine. Grown up and glamourous, yet relaxed and welcoming, Hawksworth Restaurant is poised to deliver an array of memorable dining experiences.